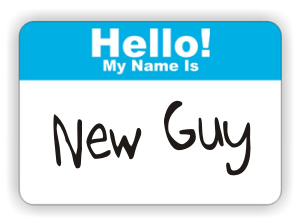 This week the following question was submitted via our offline chat:
Being new to the Note business and having ZERO working knowledge in this space – this software program seems to be for people who have already done deals or understand the mechanics .

For someone COMPLETELY new to this , would you recommend that I go to someone like Eddie Speed to get educated before using this software for leverage .

I DO understand the power of this software and the time it will save . Any feedback is most appreciated . I thank you in advance .
When I started selling software training B2B in the mid 90s I showed up to a cattle call, got selected, and the next day and every day after that I was making a minimum of 100 dials a day with 2 hours of talk time.
When I started selling real estate I got a license, showed up to the first Monday morning weekly meeting, sat down with a Cole Directory and started dialing through neighborhoods with a script :
"Hi -insert name -, I'm calling because we just sold the last of our listings in your neighborhood but we're still working with a number of highly qualified buyers. I know you probably haven't considered selling but do you know anyone I should talk to in the neighborhood who is?"
As I recall…
When I held my first commercial foreclosure auction on a B&B in Sturbridge MA I had spent exactly 1 day (the day before) on the road with the executives from the company during which I saw them do 3 auctions.
How you approach getting into business has a lot to do with who you are, what you're comfortable with and what you want in your life.
I've always been one to charge in head down guns up. I'm willing to make mistakes as I go, correct course, and seek new information. This is how successful salespeople approach their craft.
Sourcing notes or REO is a sales job.
Don't get me wrong… it's not that I haven't had mentors or that I didn't learn about the products and services I was selling. Of course I did. But never to the detriment of forward motion.
Here's just 1 recipe for success:
Act boldly

Learn where you're weak
Get help
Continue to act boldly
In each of the roles that I've played and described above I had a mentor but until I "had a live one" let's face it, there's not much to talk about.
This doesn't mean I didn't educate myself.
For my software training sales job I read books and listened to tapes (yes tapes…).
For my first real estate gig I … guess what … read books and listened to tapes.
When I became an auctioneer the first thing I did after licensing was fly to the convention on my own dime to meet other professionals. I bought the only audio training program I could find, I listened to it constantly.
Here's another recipe… I'm not sure what it's for:
Take some training…
Take some training…
Take some training…
So now I'm on a rant and I'm not suggesting that the subscriber who submitted the question above is doing this. Not in any way. I have no idea.
But what I do know is that there are an awful lot of lurkers out there… creeping around… listening… learning… listening… then learning something else… then learning something else… AND NOTHING EVER HAPPENS.
Now to get back to the question asked, BankProspector and The Academy training is enough to get you started and for some people it's enough to get you all the way there.
Whether you agree with anything I've said above or not, it is undeniable that the rewards in this life go to those decide and then act boldly.
Don't creep. CHARGE.