Find out everything you need to know about distressed property & distressed debt right here. If you have questions that aren't answered here just scroll to the bottom and ask – we'll answer!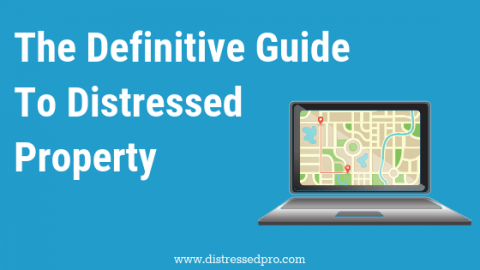 Distressed debt has created incredible interest, and many investment opportunities. The financial crises kick started a domino effect that has seen distressed debt investing opportunities scale exponentially.
Distressed real estate debt stands out as one of the top choices for both individual investors and funds seeking value, growth, and income at an opportune moment.
So what types of distressed debt investments are available to investors today? How much distressed debt and distressed property is out there? How do you find distressed properties, negotiate them, and finance them?
Get the 411 On:
How to find distressed property
Distressed property versus distressed debt investing
How to buy distressed debt and distressed property
In This Free Guide Learn About:
What is Distressed Property?
There are several ways that property becomes distressed property including:
Defaulting on monthly mortgage loan payments
Failing to satisfy mortgage loans at maturity
Forced placed insurance which causes borrowers to default
Delinquent property taxes
HOA and condo due liens and special assessments
Is condemned due to disrepair and safety issues
Subject to eminent domain seizure
Seller is highly motivated to sell for personal/ financial reasons
In foreclosure for other reasons
Is bank repossessed (REO)
Most commonly 'Distressed Property' refers to commercial real estate and homes which have fallen into mortgage default, and are facing foreclosure. 'Distress' generally refers to the legal and financial state of the property. But this can also refer to some properties which have been neglected and have fallen into disrepair due to the former type of distress.
What is the Process of Distressed Debt?
Mortgage debt becomes distressed when loan payments are late. And sometimes when other factors threaten the security of the financial asset (the loan note).
So what happens when the profitability and security of an note asset becomes distressed, or in threat of becoming distressed?
The note holder or lender will first try to contact the borrower, and notify them
Warning notices, alerts, and notifications of pending actions will be sent
The note falls into default, non-performing loan (NPL) status
Foreclosure process is started
Property is sent to foreclosure auction
If unsold at auction collateral property is repossessed and becomes bank owned property
Lender-note holder will seek to sell and liquidate the REO property
Explore the Definitive Guide to Bank Owned Property Here
Stopping the Default Process
At virtually any time during the default process the borrower may halt the foreclosure proceedings by reinstating the loan. Note that this can depend upon the legal jurisdiction, and governing timelines. Borrower and note holder may agree on a loan modification or short sale arrangement. The process can also be sped up or averted by using a deed-in-lieu of foreclosure to hand over control and ownership of the collateral property to the note holder without enduring the pains and costs of going through foreclosure.
While non-performing loan notes and repossessing real estate may not appear attractive to a lender on the surface; it has proven to be very profitable. In addition to the above resolutions and processes, note holders can sell non-performing notes to a very large pool other investors. There can also be great profit in reselling the distressed asset after it becomes REO (Real Estate Owned). And in making new, more profitable loans on the same property.
For More Information On This See The Definitive Guide To Foreclosure Investing
Residential Distressed Debt
There are two types of foreclosure process that residential distressed debt may have to go. Depending on the state the property is located in this may be a judicial or non-judicial foreclosure. Non-judicial foreclosures do not generally require the lender to get a court judgement to force the sale of a distressed property.
Judicial foreclosure states such as Florida and New York can result in lengthier foreclosure timelines. This is due to the legal and court processing requirements on lenders and note holders. This normally isn't an issue. Though it can become more pronounced when there is a huge number of foreclosures that clog up the court system. We saw this in the pit of the foreclosure crisis of the early 2000s.
On the bright side; it has staggered the flow of foreclosures, and lengthened the period of time for investors to take advantage of distressed debt and property investment opportunities. It has also benefited many property owners. It can be common for lenders and borrowers to resolve issues during this process by short sale, loan modification, or deed-in-lieu of foreclosure.
But expect the timelines for moving from default to foreclosure auction, and from REO to liquidation sale to be dramatically reduced in the near future.
Check whether you are in a judicial or non-judicial foreclosure state here
Commercial Distressed Debt
Commercial real estate loans are not regulated in the same way owner occupied home mortgages are. There are far fewer rules, and protections for borrowers. This sparked a new trend and plethora of new lenders in the wake of the crises. Now many mortgage companies, lenders, and hedge funds and their conduits are focusing on making non-owner occupied real estate loans. And mortgages for 'business purposes'.
These lenders include RentalHomeFinancing, B2RFinance, FirstKey Lending, and many others. The bottom line is that it can be far faster for lenders to foreclosure and repo commercial real estate. However, due to the types of properties used as collateral, they often end up as REOs. At least for a while. This may change as capital markets become flush with cash again and both distressed commercial debt and commercial distressed assets move more rapidly as demand intensifies.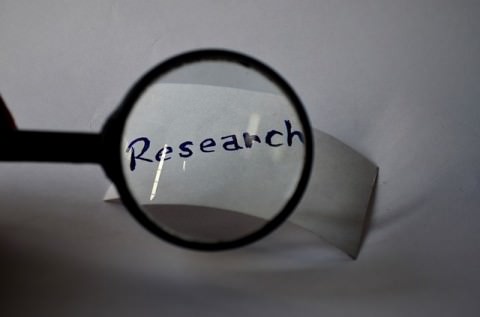 How to Find Distressed Property
Distressed property has become highly desirable. Distressed real estate offers the appeal of great bargains for value investors and home buyers seeking the best possible deals.
Whether it is properties just falling into default status, or REOs, all have one thing in common. That is owners motivated to sell. And lien holders motivated to negotiate. So how do you find distressed properties for sale, or which can be bid on?
Distressed commercial property and homes for sale can be found in a variety of ways, including:
Real estate agents
Knocking on doors of distressed properties
Cold calling
Direct mail
Pre-foreclosure homes
Short sales
Foreclosure auctions
Bank branches
Credit unions
Local newspapers
Craigslist
Via distressed debt held by hedge funds
The key to successfully and profitably navigating the search for distressed property really comes down to finding an efficient method. The individual homebuyer just looking for a single property may have the luxury of spending months or years hunting for the perfect home that meets their own tastes.
For real estate investors time is money. For active property investors marketing for properties is expensive too. And sending vast quantities of direct mail, spending gas driving neighborhoods, and cold calling comes with zero guarantees of scoring a viable deal.
In order to find distressed properties for sale, in volume, cost effectively, consistently, efficiently, and profitably; it only makes sense for investors to hone in on the biggest pools of distressed assets. This would be the banks, mortgage lenders, servicers, credit unions, asset managers, and hedge funds that hold billions of dollars and many thousands of distressed property loans, and REOs.
How to Find Banks With Distressed Property
There are literally thousands of US banks with distressed debt. Thousands of them with REOs. They have billions of dollars in distressed assets. Still, it can be trickier to find and buy distressed properties than most think. At least until you know the best ways to find them and who to talk to.
You can walk into your local bank, visit their websites, and call their toll free numbers. That often won't yield much fruit. And even when distressed property investors find properties this way, they are normally over priced and the process isn't attractive.
In contrast; BankProspector makes it easy to instantly pinpoint US banks, credit unions, and other asset managers with REOs.
BankProspector offers the ultimate in cost effectiveness and efficiency for those serious about distressed investing. It breaks down REOs by bank. It shows what they are holding in residential REOs, multi-family REOs, construction REOs, land, and distressed commercial assets.
Those looking to get even further ahead of the competition can use DistressedPro's BankProspector to identify banks with non-performing distressed debt that is still in the foreclosure process, and even earlier. These properties may be acquired as notes or short sales.
How to Find Out Which Banks are Selling Distressed Property
What can frustrate those new to distressed property investing is that not all banks holding these properties are publicly advertising them, or selling them. This can be bewildering to those stumbling from bank to bank the old way. Those this can definitely help secure more profit for those that understand it, and have the tools to pinpoint banks selling REOs.
There are a number of factors which hold banks back from marketing and selling OREO:
Accounting quirks and regulations
Lack of experience and established channels for selling distressed property
Legal and title complications
The borrowers that approach them, and the format of the offers they receive
As the Office of the Comptroller of the Currency highlights; 'Other Real Estate Owned' (OREO) isn't the main line of business these financial institutions are supposed to be in. Some simply haven't gotten around to establishing a system and infrastructure for liquidating these distressed assets.
Others are waiting for offers to come in. Fortunately, tools like BankProspector makes it easy to identify which banks are selling, and which can.
How to Find Distressed Property for Sale
Whether combing the streets, sending out yellow letters and postcards to sellers in foreclosure, working with real estate agents, or using specialized software; the key to finding distressed properties for sale and actually making deals happen really comes down to connecting with decision makers.
If you can't connect with decision makers it doesn't mean much. Buyers and investors need to be able to contact those with the power to approve sales, and cut deals.
The few brokers which are actually experienced in this domain can help. Individual sellers can be tricky due to multiple owners, liens, and debt. Higher up bank contacts are the best. BankProspector for example; makes it easy to contact these professionals directly. They can discuss bulk pools and individual distressed assets. They can negotiate and approve sales.
Once relationships are built, and you have established credibility as a reliable buyer they may come back to you first whenever they have an opportunity. The minimum wage customer service rep on the toll free line in another country, or the bank clerk that is only used to handling deposits and cashing payroll checks doesn't have any power or expertise in this realm at all.
How to Get Distressed Property Listings
Distressed property listings can be very profitable and attractive to real estate sales professionals. All consumers, corporate real estate buyers, and individual investors are drawn to distressed property listings. By name they instantly imply great value. This typically means that they get more attention, draw more bids, and sell faster than other properties.
So the real estate brokerage or agent with distressed property listings is automatically ahead of the game when it comes to reaching new clients, increasing conversions, maximizing marketing ROI, dominating market share, and boosting income and revenues.
So how can Realtors obtain these prized, yet often elusive listings? Banks normally don't call around and ask Realtors they find in the phone book if they'd like to list all of their REOs. If they did you wouldn't be reading this. You'd be selling houses and commercial real estate like crazy.
Which Banks will List Distressed Property?
The good news is that there is really no hard reason why any bank wouldn't list their OREO with a good real estate firm. Some banks and lenders do already have established channels and providers for this. Remember foreclosures are not a new invention. Some have had listing representation arrangements with some of these financial institutions for decades.
The key is filtering these out from the thousands of others that don't already have relationships and systems, and which need your help. Plus, of course determining how to stand out as the trusted choice to get the job done.
Once a relationship is forged with the right contacts this is likely to open up huge deal flow for Realtors. Some may be able to even leverage 'coming soon' listings on distressed assets even before anyone else gets to ask about them.
How Do Banks Choose Realtors for Distressed Property?
Perhaps a better question is how do you as a real estate agent get chosen? How do you impress upon them your ability to generate sales quickly, with the least amount of hassle, with the least amount of liability, and the maximum net proceeds to the bank?
Factors that may help:
A solid pitch presentation which highlights all your great attributes
Being a legitimate member of the local association of Realtors
Demonstrating your understanding of their needs and priorities
Showing your expertise in selling this type of property, in the way they like
One method of elevating your perceived expertise in this area is by obtaining additional training. This may be purely optional, and professionals need to avoid being distracted and diverted by the pursuit of more credentials, but this may be one scenario in which more letters after your title may be useful.
This might include:
There are many educational training options, designations, and certifications available. Just be sure to weigh their real practical benefit and ROI. For example; will they actually help to perform better and do real deals quickly. Or will they just require extensive time out of the field and in a classroom in exchange for some more alphabet soup that is a turn off to most clients?
Buying Distressed Property
How do you actually buy a distressed property?
Finding banks with distressed REOs is one part of the equation. The other part is actually getting an offer accepted and closing the deal. So how does the process work? What are the most important factors to watch out for? And is it possible to finance the purchase of REOs from banks?
Purchasing Distressed Property
The process of purchasing distressed properties from banks and other institutions isn't too different from any other home or commercial real estate purchase. There are a few quirks and potential oddities for those new to it, but the mechanics and pieces are essentially the same as buying a home or apartment building through a Realtor or John Doe down the street.
Buy Distressed Homes for Sale From Banks in Eight Steps:
Locate financial institutions with REO
Identify those banks that can sell distressed properties
Connect with the decision maker
Make your purchase offer
Negotiate the final terms and details
Secure signed real estate contracts
Conduct any permitted due diligence possible
Close the deal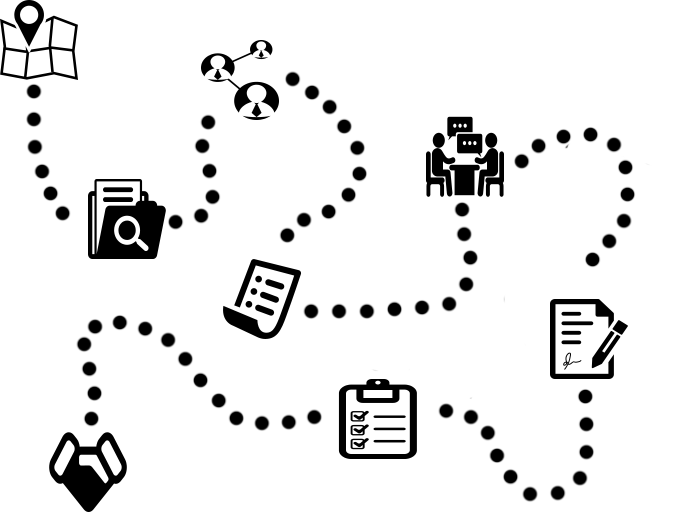 Getting a Distressed Property Under Contract
Once the proper lines of communication have been found and established, and it is determined the owner will entertain an offer, it' time to put pen to paper. Or at least stylus to iPad.
If you are working with a Realtor intermediary they will help you craft a great offer. Listen to their words of wisdom. They may not be able to disclose everything they know about how desperate the owner is to sell, or not, but can direct you in making an offer that has the best chances of success.
Whether working through a real estate agent or not, one of the very best moves buyers can make is to get to know their contracts. Get to know your state real estate contracts, and those used by the state bar association.
Find links to your State and Local Bar Associations Here
If you know your contracts you'll be able to draft solid offers in just a few minutes when a deal comes up. You'll also be able to quickly spot irregularities and potential liabilities.
To get a distressed property under contract expect to:
Understand what is most important to the seller
Make a great offer
Demonstrate your strength as a buyer
Back up, and justify your offer with facts
Make earnest money deposit
Both parties must sign in order for the contract to be valid and legally binding.
Negotiating Distressed Property
Banks in particular have earned a notorious reputation for being inflexible. This is never truer than when it comes to negotiating and accepting offers on REOs. But that doesn't mean you can't negotiate.
Seven Tips for Negotiating Real Estate Deals with Banks:
Have a power contact that can make decisions and exceptions
Understand the most important factor to the bank
Understand the exact format they require offers to be made in (and follow it)
Keep clauses and contingencies clean and straightforward
Accompany your offer with a BPO, appraisal, and potentially inspections
Don't give into demands that are too risky
Flex your strength as a qualified buyer
Check these boxes and you may find that you can negotiate very substantial discounts.
How Much Should I Offer
on Distressed Homes for Sale?
All too often buyers offer far too little, or far too much when it comes to buying distressed homes for sale. So how much should you be offering?
Offer somewhere in between:
Burning your contact because you offend them or aren't taken seriously
The price that will have you kicking yourself for the next 2 to 10 years for overpaying
Distressed property is popular for one reason. That is the value. The discount. So don't overpay. Do your math in advance. Know your limits. Where the break even point is. Don't break it. In many cases bidders will find that they can snag great deals. Even better ones than the thought. If they ask.
However, there is absolutely a low ball point which is sure to get you shut out of the game. If you Realtor advises you to make no less than a $70,000 offer on a $100,000 listing, and you insist on offering $50,000 – odds are it won't get accepted. Worse; you've probably just burned that agent contact and source for life.
They'll probably warn the rest of the office to ignore you as well. Distressed properties have sold for 50 cents on the dollar. They've even sold for 30 to 40 cents on the dollar. But do listen.
While in some scenarios you'll want to go in with almost your best offer upfront, when it comes to bidding on off-market REOs and distressed debt you can shoot for a bargain, and leave a little room for a counteroffer. But, do justify your low offers with facts.
For example; if you know the property, have an estimate of repair costs, or know of other factors which could impact the value, and the seller may not know about – document it with your offer.
Most importantly; make sure you satisfy what it most important to the seller. Often this has nothing to do with the top line purchase offer price at all. A private individual may be most worried about having time to move. And about having the money to move out of a property in foreclosure, to a rental, or anywhere else for their family.
A real estate agent might be most worried about how secure their commission will be if they choose to present your offer and recommend it versus someone else. Or a Realtor might need you to close by a certain date to avoid a foreclosure auction or their listing agreement expiring with the seller.
A bank is normally concerned with the net proceeds. Which offer will put the most real dollars back in the pot after all of the other fluff is scraped away? Secondary concerns might be limiting liability, speed, and not having to start over again if you can't hold up your end and close.
Financing Distressed Property
Buyers and investors can finance distressed property purchases.
Financing should be arranged in advance. Purchase offers won't even be entertained or looked at unless accompanied by a mortgage pre-approval letter or a proof of funds letter.
There are many financing solutions for buying distressed properties. The right choice is really about finding the right fit for your goals and transaction. Expect that sellers and their agents will recommend their own financing resources too. Sometimes this can be helpful. But be sure to do the math. Shop around and ensure you are obtaining the best net deal.
Mortgage and Finance Options for Distressed Property Include
Existing banking relationships
Conventional mortgage lenders
USDA, FHA, VA home loans
Hard money loans
Construction lenders
Commercial mortgage loans
Private money mortgages
Blanket and portfolio mortgages
Bridge loans
Crowdfunding
Refinancing existing property
Loan Types for Distressed Property
Virtually any type of loan may be used to buy distressed property and bank REOs. There may be limitations based on the individual lender, loan program, and depending on the condition of the property, but these are on a case by case basis.
Types of loans may include:
Adjustable rate mortgages
Fixed rate mortgages
Interest only loans
Equity based funding
Home equity lines of credit
Renting a Distressed Property
There are several scenarios in which individuals and companies may rent distressed property. This can be an opportunity to get a great deal on renting a property. Or it can be a risky and problematic scenario.
One scenario is where a an existing tenant or owner is in a property when it goes into default. The lender may exchange the deed and ownership for allowing a borrower to stay in the property as a renter. This has its complications.
A true tenant should be confident in the fact that their lease agreement is superior to the chain of ownership. So it doesn't matter if a property is sold; the renter should be able to stay in place, at the same rate until the lease is up. However, this does not mean there won't be any problems with utilities, notices, property maintenance and upkeep while their property is going through foreclosure and is changing hands.
The distressed situation many property owners are in today has also lead to rent-to-own, lease options, wrap around mortgages, subject to mortgages, and land contracts becoming popular again. These can offer great financial advantages to all parties. However, they can also bring significant risk.
Investors and homebuyers considering these types of arrangements must do extra due diligence. And put extra security measures in place. There is no guarantee that the landlord or seller will continue to maintain any underlying mortgage debt, and keep up their part of the contract.
Distressed Property Closing Costs
Closing costs for buying and selling distressed properties are very similar to any other real estate transaction. The best way to determine the exact closing costs for any real estate purchase is to obtain a Good Faith Estimate from your mortgage lender, and an estimated HUD Settlement Statement from your title company or real estate attorney.
Closing costs may include, but are not limited to:
Surveys and environmental studies
Inspections
Flood elevation certificates
Loan origination fees
Prepaid interest
Title insurance, searches, and closing fees
Escrow and wire fees
Property insurances
Government recording charges (state and local)
Transfer taxes
Points
Appraisal fees
HOA or condo dues
Property taxes
Where closings costs can increase for distressed property is when sellers require that the buyer pay to settle items such as past due association fees and taxes, or liens attached to the property. This is negotiable.
Distressed Property Maintenance
The condition of distressed properties continues to be an issue across the United States. Millions of homes have gone vacant, have been abandoned, and have been neglected since the foreclosure crisis began. Not all 'distressed' properties are in bad shape.
In fact; many may be brand new, recently renovated high end luxury homes or other prime commercial properties. But, it is a factor that buyers need to be alert to. It has become so bad in some areas where banks refuse to maintain properties or pay their property taxes that cities have moved in to take over. They have bulldozed problem properties. They have seized them by eminent domain. And they have slated entire communities to be torn down, or have cut off public services to them.
So while it is typical that distressed properties will be sold 'as-is', buyers should always exercise their right to inspections and walk-throughs. Know exactly what you are buying. Or ensure your price is so low that you can't lose, even if the property must be torn down.
America's Biggest Distressed Asset Database
DistressedPro.com and BankProspector offer access to the biggest and most comprehensive distressed property database.
BankProspector features include:
The ability to analyze any REO and NPN credit unions and banks are holding
Tools to identify 'sell' indicators to help find the right institutions that are selling REO/NPL
Contact details for bank decision makers
Comprehensive training materials and resources
Access to investors and funding sources
Eight Websites for Distressed Property Information
Foreclosure vs. Bank Owned Property
Home buyers, business buyers, and real estate investors often question how different types of distressed property compare. A bank owned property or REO is a distressed asset which has already gone through the foreclosure process, or was returned to the lender in advance of foreclosure.
In some cases fewer costs have been accumulated in the earliest stages of foreclosure and default. This can make a pre-foreclosure a good deal. They can also be harder to find in bulk, and cost effectively. However, the lender holding the debt may not be very motivated to help at early stages. Once it becomes REO the bank needs to liquidate the property to recapitalize, and may become more motivated to negotiate.
Short Sale vs. Bank Owned Property
Short sales effectively happen in some form with a great many foreclosure, pre-foreclosure, and REO properties. A short sale occurs when the lender accepts a lesser amount than what is owed to satisfy a mortgage and release their lien. This occurs where property is 'underwater', or worth less than the balance owed.
Banks may negotiate short sales prior to foreclosure. Those this can be a lengthy and trying process. Once bank owned the lender may sell for a fraction of the loan balance, but without the hassles of a traditional short sale.
Distressed Real Estate vs. Distressed Debt
In many circles distressed real estate has been eclipsed by interest in investing in distressed debt. Distressed mortgage debt is the note, or paper asset versus the brick and mortar or land. Distressed debt funds and hedge funds have invested billions in acquiring non-performing mortgage loan notes. While some prefer handling the actual real estate, many sophisticated investing see debt investing as superior.
Debt investing eliminates property management hassles, many of the liabilities associated with holding rental properties, is less costly and time consuming to buy and sell, and yet delivers great returns. Some also used distressed debt as a channel for eventually acquiring the real estate collateral at even larger discounts, and without the competition over REOs and publicly marketed foreclosures.
Distressed Debt Investing
Investors can acquire mortgage debt or loan notes from lenders at anytime. This happens all the time when new mortgages are originated. They are commonly sold off in the second market, or payment rights are sold to loan servicers. Now that non-performing loans are more accessible they have become extremely attractive to those seeking discounts and value investments. They trade at great bargains, so that origina lenders can make new loans.
Note buyers benefit from an asset with multiple exit and profit strategies. Non-performing loan notes can be flipped and resold. They can be foreclosed on to take control of the property. They can also be cured and brought back to performing status. This can provide high yields and cash flow with virtually effortless passive income. As notes prove to perform they can also increase in value and be resold.
7 Quick Tips for Distressed Debt Investing
Quick Tips for Buying Distressed Debt
Learn what makes a mortgage note valuable, and note
Hone in on the type of notes which meet your investment strategy
Search for institutionally created notes for the best security
Identify which banks and credit unions are selling these non-performing loans
Focusing on contacting real decision makers
Always conduct your due diligence
Know your exit before going in
Top 10 Banks with Distressed Property
| Bank | City | State | Total |
| --- | --- | --- | --- |
| Wells Fargo Bank, National Association | Sioux Falls | SD | $351,000,000 |
| Bank of America, NA | Charlotte | NC | $218,000,000 |
| TD Bank, N.A. | Wilmington | DE | $75,318,000 |
| FirstBank of Puerto Rico | San Juan | PR | $72,174,000 |
| Branch Banking and Trust Company | Winston-Salem | NC | $70,705,000 |
| PLAINSCAPITAL BANK | DALLAS | TX | $53,584,000 |
| JPMorgan Chase Bank, National Association | Columbus | OH | $47,000,000 |
| BANCO POPULAR DE PUERTO RICO | SAN JUAN | PR | $46,000,000 |
| PNC Bank, National Association . | Wilmington | DE | $44,840,000 |
| Fifth Third Bank | Cincinnati | OH | $38,083,000 |
Top 10 banks with Distressed Debt
| Bank | City | State | Total |
| --- | --- | --- | --- |
| Wells Fargo Bank, National Association | Sioux Falls | SD | $653,000,000 |
| Bank of America, NA | Charlotte | NC | $217,000,000 |
| Regions Bank | Birmingham | AL | $208,111,000 |
| TD Bank, N.A. | Wilmington | DE | $162,266,000 |
| JPMorgan Chase Bank, National Association | Columbus | OH | $150,000,000 |
| Branch Banking and Trust Company | Winston-Salem | NC | $134,124,000 |
| PNC Bank, National Association . | Wilmington | DE | $117,842,000 |
| Manufacturers and Traders Trust Company | Buffalo | NY | $100,096,000 |
| BANCO POPULAR DE PUERTO RICO | SAN JUAN | PR | $92,000,000 |
| FirstBank of Puerto Rico | San Juan | PR | $80,392,000 |