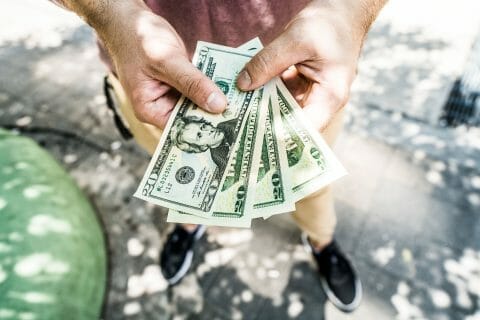 Need funding for your next investment or to grow your business? Check this out…
Whether you are flipping houses, acquiring non-performing notes, need to amp up and scale your marketing, or just need a little more money to get started – there is funding available. It's just about knowing where to look, and how to ask.
In fact, funding for startups, investments, and small businesses has never been easier to get.
Watch This Free Funding Seminar Now
Click the button below to get immediate access to our alternative funding seminar where you'll learn how about all the new crowdfunded, fintech, and other alternative funding programs you and your business qualify for
Financing For Your Investments
You can never have too much money. Yet, the number one reason that businesses and investors fail is due to a lack of capital and cash flow.
You don't have to worry about that, if you are tapped into the right sources. Even if you don't have great credit, or a 9-5 job.
There are now a wide variety of finance options for entrepreneurs and investors, including:
Working capital for cash flow and expansion
Merchant advances for new marketing and inventory
Bridge loans to acquire commercial property
Fix and flip loans
Non-performing note financing
Business lines of credit
Business credit cards
Get a Free Consultation with our Funding Source & Get Cash Fast
It Can Be Easier Than You Think
Private lenders and financiers are hungry and eager to make loans, and they are making it easier to get the money you want than it has been in over a decade.
These funding options may include:
Approvals for low credit scores
No credit checks
No personal guarantees
No personal income verification
No ratio loans
Flexible repayment schedules
Business Financing
While regulations and lack of clarity have virtually shut down residential home loan lending, and regular small business bank loans, there is a large amount of capital out there eager to be put to work.
It may be too risky, cumbersome, and unprofitable to loan to retail home buyers. Those restrictions and obstacles don't apply to all types of financing today. So, the tables have turned, and for several years this capital has been increasingly dedicated to, and funneled into the bank accounts and pockets of entrepreneurs and small businesses. These 'business purpose' or 'commercial' loans don't have the same limits. They give financiers far more freedom to hand out their cash, and to fund other investors.
No business, no problem…
You don't actually have to have a big business, office or warehouse to get this cash. It is all about what you intend to do with the money. It's a great match if you are investing in real estate and notes, and a solo entrepreneur, or have a small startup.
You just need to incorporate yourself as a business to qualify.
Fast & Easy Business Formation
This can be quick and simple.
You can organize yourself as a single member LLC, S Corporation, or C Corp. Or some other variation. It's up to you.
It is wise to consult an attorney or accountant and get their input on what's the best format for you, and to really nail the paperwork. This can still be fast and may run just a few hundred dollars. Well worth it if you can raise tens of thousands or more in funding.
Most can also just go right online and file a business entity in about five minutes and for around $100. Then grab your Tax ID number online, and open a business bank account online to receive your funds, and you are done. Plus, this can all help you get more tax breaks when filing season comes around again.
You can do this on your local state website. For example; Florida's is Sunbiz.org. Or use a third party service and their forms, like Legal Zoom.
Want to learn more?
Click here to see what kind of financing you qualify for.
GET FUNDED.
Whether you need funding for real estate, notes, business expansion, or just to have access to a nice chunk of extra cash to use for investing and scaling what you are doing, you are going to want to check this out…