Find Out Everything About Buying Notes From Banks & Investing In Notes Right Here…
Thanks for stopping by! This page is a work in progress, a living document, so if you have questions that aren't answered here just scroll to the bottom and ask – we'll answer!
Get the Scoop On:
How to buy notes from banks
The best resources for non-performing notes
How to maximize profits buying notes
Learn About: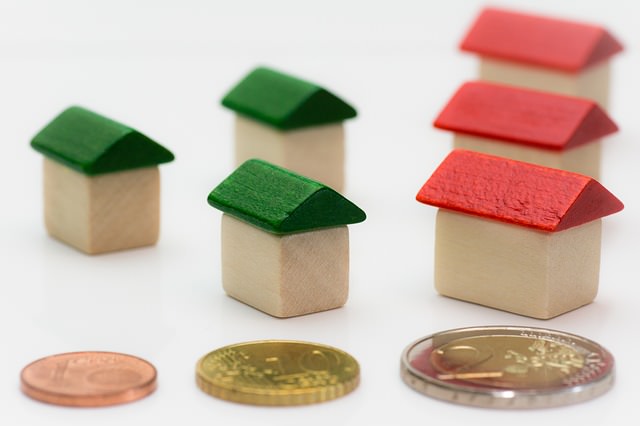 Buying Notes
Buying notes is the investment in debt for profit. In contrast with lending, note buyers purchase existing loans after they are originated by third parties such as property owners, banks, mortgage lenders, financial services firms, and credit unions.
Buying notes as an investment strategy has evolved dramatically over the last 15 years. Once virtually only the domain of massive financial institutions, buying notes has become accessible, and extremely attractive to sophisticated real estate investors, busy professionals, and average individuals seeking to boost investment portfolios.
So what's so great about buying notes? What types of notes can you buy? Where do you find them? How can individuals buy notes from banks? And what do you do if you want to sell your notes?
Why Invest In Buying Notes?
The terms 'loans', 'notes', and 'mortgages' are often used interchangeably. However, when a lender makes a loan they receive a promissory note which is the borrower's pledge or promise to repay.
In the case of real estate the borrower (mortgagor) also gives the lender (mortgagee) a 'mortgage' securing the promissory note by pledging the property as collateral. The mortgage remains a lien against the property until satisfied. Title and ownership laws can vary by state, jurisdiction, and custom.
The main benefits of buying notes (loans and mortgages) include:
Passive income
High yields
Secure investment with hard collateral
Versatile investment vehicle which can be traded
Starategies for Buying Notes
Debt investment strategies include:
Note flipping
Buying, bringing to re-performing status, and reselling
Holding for passive income and cash flow
As a tool to access distressed property deals and underlying real estate
Originating seller financed loan notes for resale
Even among these note investment strategies there are subsets, niches, and hybrid options. For example; selling partial payments. Investors can sell a certain number of installment payments, or a percentage of monthly payments.
Types of Notes to Buy
Among the types of notes to buy include:
Consumer debt:
Credit card debt
Auto loans
Personal loans
Lines of credit
Business debt:
Business loans
Business credit cards
Business lines of credit
Equipment leasing loans
Commercial real estate financing
Mortgage debt:
Residential 1-4 units loans
Multifamily property loans (5+ units)
Land loans
Construction loans
Commercial mortgage loans
Home equity lines of credit
The Process of Handling Non-Performing Notes
Notes become non-performing when borrowers don't pay on time. Technically this begins to affect the appeal of a note when a borrower pays just a few days late.
However, it doesn't truly become default or fall into official non-performing loan status until a borrower becomes 30+ days late. This is when the negative marks will begin hitting a consumer's credit report.
Different types of loans and different jurisdictions have their own minimum and maximum timelines for processing foreclosures after this point.
Notable statuses in the process include:
30-89 days past due
90+ days past due
Non-accrual
Charge offs
Foreclosure auction
Bank repossession (transformation into REO)
Where to Buy Notes
Notes are now held by a wide variety of entities including:
Hedge funds
Note buying companies
Online auction and clearing houses
Banks
Credit unions
Special servicers
The FDIC
Private investors
Private property sellers
One of the most substantial differences in notes and note holders is privately originated and institutionally originated notes.
Institutionally originated notes are generally considered superior due to the perception of stricter lending standards, due diligence and quality controls, and less likelihood of fraud, as well as credit quality.
Those looking to sell owner financed and created notes may look to the following note buying companies:
Watch this video to discover how to get lists of US banks and credit unions
with non-performing notes
How To Buy Notes From Banks
Some banks sell off pools of mortgages as the norm. Others have both performing and non-performing notes on their books that they may be willing to sell if asked.
The key to streamlining the process for buying notes is to determine which banks have notes, and which have the types they want.
Understanding how banks decide to sell loans (and what barriers can prevent them), and getting in touch with the right contacts that can facilitate the process.
How To Know Which Banks Have Notes To Buy
Some banks specifically report notes being held for sale and they report their delinquent status. Others which don't sell properties and loans as the norm often hold these distressed assets off-market until approached or a contact is pitched on buying them.
US banks regularly report their non-performing loans and any Other Real Estate Owned (OREO).
The raw data reported can be quite difficult and time consuming to navigate. Especially when you are talking about thousands of banks, plus credit unions, servicers and other institutions. Even for those that love numbers this isn't always the practical or most efficient way to go.
Alternatives include:
Cold calling
Email
Visiting bank branches
Inbound marketing online
Using bank prospecting software
How Banks Decide To Sell Notes
One of the biggest myths about buying notes from banks is that they are all desperate to sell right now.
Even though more ought to be than are, even those that are highly motivated to move distressed assets off their books and balance sheets can face challenges in doing so. This includes overcoming ego and greed, but more practically accounting rules, pleasing shareholders, minimizing losses, and other regulations.
Some banks routinely sell notes and REO, others simply cannot sometimes. BankProspector makes this easy with a dashboard that brings together bank health indicators and loans for sale in an easy to read dashboard.
How To Buy Notes Online
Buying notes online has become easier and easier. Note auction sites now provide a streamlined platform for bidding on debt investments, even on a large scale. Others can virtually conduct an end to end process of sourcing, bidding on, and closing on pools of notes online.
Emails, online banking, data for due diligence, and other tools can make this a breeze. But it is smart to be sure and reach out in the media that decision makers prefer. In some cases email only is the way to go. With others more may be accomplished in a single phone call than months of back and forth online.
How To Get Distressed Asset Listings
There are two ways for real estate agents to obtain distressed asset listings tied to bank, credit union, and other delinquent mortgage debt. This is either from the borrower during the process of foreclosure, or from the lender after the property has been repossessed.
Working With Borrowers In Foreclosure
It can be difficult to proactively identify and market to non-performing borrowers early in the process. There are tight regulations as to what consumer data can be obtained, by whom, and what can be done with it.
That doesn't mean that these rules aren't broken on a daily basis by lead companies. But those serious about staying in business and avoiding hefty fines and lawsuits need to be careful to stay on the right side of the law.
They may still be reached via both inbound and outbound online real estate marketing, direct mail, cold calling, and via affiliates.
Many non-performing borrowers may need assistance with short sale negotiations, and rapid help to avoid pending foreclosure dates.
How Do Banks Choose Agents
For Non-Performing Assets?
Some banks have their own channels for disposing of both non-performing notes and REOs. Others list them with local real estate brokerages. Some have existing relationships with realtors, others don't. Some haven't even formalized a system for this yet.
Those without a clear system for disposing of REOs, or referring delinquent borrowers could be open to real estate agents seeking listings.
Expect there to be a reasonable amount of competition from other agents trying to drop of glossy listing presentation folders and sending emails.
Take your game up a notch by building relationships with the right bank contacts, demonstrating your understanding of the challenges they face, your track record of success, and how you stand out as the superior option.
Your ability to connect on a personal level and present better will make all the difference in getting picked to list these bank owned properties.
Buying Notes & Non-Performing Loans
Financial institutions and government agencies sell non-performing loans in several different ways. Some routinely sell on loans after origination and seasoning. Some auction them via online platforms.
Others simply continue through the process of foreclosure unless note buyers reach out to inquire about off-market notes and acquire them before additional costs have been added.
6 Steps To Purchasing Non-Performing Loans
Choose which types of loans you want to invest in
Find those holding the notes you want to buy
Locate the right decision makers to deal with
Complete your due diligence
Make an offer and negotiate
Buy your notes
Negotiating Non-Performing Asset Purchases
Negotiating with banks to buy non-performing paper and brick & mortar assets doesn't have to be daunting. Most bankers and mortgage lenders trade these assets every day.
The mechanics of these transactions are relatively straightforward. Though dealing with any large financial institution can have its challenges.
Normally these challenges center around fragmented processes and inefficiency, and slow timelines for accomplishing anything. It's a little like dealing with a government agency. But the rewards can be great.
The keys to successfully mastering this process and buying notes from banks effectively:
Dealing directly with key decision makers
Building relationships with those in charge of approving deals
Making the bank confident in your ability to perform and close on time
Demonstrating the benefits of your offer to both the institution and person that needs to sign off on it
How Much To Offer Non-Performing Notes
The right amount to offer for non-performing notes is really a combination of personal choice and knowing current note values. Off-market notes can present great discount and value investing opportunities thanks to less competition.
What is critical is knowing what adds and subtracts from note values.
This includes:
Down payment
Seasoning
Credit score
Number of payments left
Interest rate
How interest is calculated
Whether it is a private owner financed note or institutionally originated note
Amount of installment payments
If it is a balloon or fully amortizing loan
Future value
Debt to income ratios
Maturity date
Status of performance
Value of the underlying real estate collateral
Local real estate market conditions
Alternative investment options
Financing The Buying of Bank Notes
Buying notes from banks is often mistakenly assumed to be the exclusive domain of those flushed with cash. Note buying is definitely attractive to both individual and institutional investors seeking to put capital to work in a secure environment that produces attractive yields and cash flow.
But it is also entirely possible to finance or use borrowed or pooled money to buy notes. There are a variety of solutions for this depending on scale, strategy, and financial strength and resources.
Funding To Buy Bank Notes
Finding financing for buying notes from banks can appear challenging. It may be one of the only terms online that fails to return any good or relevant search results at all. But that doesn't mean there aren't funding options.
Potential channels for financing note acquisitions include:
Note buying companies
Private lenders
Hard money and asset based lenders
Commercial mortgage lenders
Lines of credit
Bridge loans
Business loans
Leads from note sellers
Capital from your own 401k or IRA
Fundraising Strategies
Options for those looking to raise capital for debt investing include:
Creating your own debt investing fund
Establishing a hedge fund
Incorporating new partnerships and LLCs
Real estate crowdfunding
Soliciting existing debt investors
It is important for note buyers to check SEC regulations and seek the counsel of a qualified lawyer when raising capital for buying notes. However, the recent institution of SEC Regulation A+ has made it easier to publicly and proactively raise capital from the crowd, and launch 'mini-IPOs'.
What Happens When Someone
Buys the Note on My House?
Selling, trading, and buying notes is something that happens on a daily basis. Receiving a notice that your home loan debt has been transferred is normal, and shouldn't be cause for alarm.
However, it is true that there are better and friendlier mortgage holders and loan servicers than others.
Those specializing in servicing sub-prime and non-performing debt can sometimes be tough and carry a notorious reputation for being aggressive.
Some are very difficult to negotiate settlements and to clear up credit issues with. But there are others which can be very pleasant, and who are buying notes specifically to help borrowers like you.
In either scenario ignoring your new mortgage debt holder isn't going to be a great start to the relationship. See this as a chance for a fresh start.
Smaller, newer companies buying notes and private investors can be especially great to work with. Don't take them for being fools. They often want to help.
Their goal is to get that loan repaid in some way. But they want to set up an arrangement that you can keep and live by, not one that will choke you financially, and keep you falling back into the hole.
These note buyers are not like the giant banks. So give them a chance. Provide requested information quickly and be honest. They'll try to help to with payments you can actually afford every month so you can keep your home.
They will likely require information about your household income, other debts, employment, assets, etc. Be speedy in delivering this information so that there are more options available to you.
If you ignore them, or are not easy to work with they'll have no choice but to rapidly pursue foreclosure and repossession of the property.
Non-Performing Note Maintenance
The maintenance of distressed assets shouldn't be underestimated or taken lightly. If not tackled in a timely way or approached proactively, both notes and the underlying real estate can be at risk. Many banks have learned this the hard way including having properties bulldozed by local authorities.
These risks can include:
Condo and HOA dues
Property taxes
Federal income taxes
Code violations
Property maintenance and safety
Theft, vandalism, and squatters
Natural disasters
If properties have been abandoned note holders need to protect the asset and keep it maintained to code. The same can apply if there are owner-occupants or renters in place. And even if borrowers begins paying their mortgage payments, note holders must keep an eye on utilities, taxes, association dues, and insurances to ensure their investments are protected.
Be sure to have a valid address and other contact information on record so that you can be alerted to these potential threats.
Working with Non-Performing Borrowers
Acquiring both non-performing notes and REOs can require dealing with non-performing borrowers. Some may be in the property. Others may have abandoned it a long time ago.
Some borrowers may want to stay, others just need an exit strategy. This is good to know in advance when you are buying notes.
How much you are willing to help as the note buyer may depend on your capacity to help and larger investment strategy. But there are three basic ways to tackle non-performing borrowers…
Continue with foreclosure proceedings
Grant a short sale or negotiate the deed-in-lieu of foreclosure
Modify or re-work the loan so that borrowers can perform again
If you plan to, or need to foreclosure be sure to read:
The Definitive Guide to Foreclosure
It is important for note buyers to know their state laws and local customs for pursuing foreclosure and debt collection activities. Note that these regulations can change over time too.
Permitting a short sale can minimize the work, and provide the borrower an exit, while recouping your capital and some profit quickly. Others may turn over the keys and deed in exchange for debt forgiveness.
Most borrowers can be worked with to begin to perform again. This can take some work, but it often the most desirable outcome for both parties.
It enables the borrower to retain ownership and control of the asset and gets cash flow and yield kick started for note owners, while boosting the value of the note.
Tips for Modifying Loans
and Creating Workouts
In some scenarios investors buying notes will be obligated to attempt to modify loans and find an amicable resolution.
In the wake of the giant multi-billion dollar mortgage settlement, banks have frequently been accused of shirking this responsibility, and circumventing their penalties by shifting non-performing loan debt.
However, in most cases a workout can be the best case scenario for all parties involved.
There are several types of loan modification including:
Principal balance reduction
Rate and term loan modification
Loan re-capitalization
Temporary loan modifications
At one time principal balance reduction was being called for. Now that property prices and values are rebounding many are no longer underwater, and will see equity returning quickly, making this a null point. The only exception may be granting short sales.
Major banks have often ended up only providing borrowers re-capitalization agreements after many months of stalling and negotiating.
This basically just increases the mortgage loan balance by adding past due interest and penalties to the outstanding balance.
This helps the lender or note holder recoup everything and maintain the same terms, while borrowers get put back on track.
Of course, not all borrowers can maintain their previous payment arrangements. That's why they fell behind in the first place.
Many borrowers have not yet seen their financial positions and income fully restored. Rate and term loan modifications are the solution here. Interest rates can be reduced. Payments can be reduced. Loan terms can be extended. These can be temporary short term modifications. Or permanent loan modifications.
In order for loan modifications to work and be sustainable note buyers should:
Reach out and help the borrower understand the note transfer
Get a detailed and accurate picture of the borrowers' situation
Work quickly and efficiently
Establish an agreement that the borrower can sustain
Databases For Buying Notes Online
There are a couple of online exchanges and auction sites for buying notes. They are not the best fit for all investors and all sizes of investors. The most extensive online database for finding both banks with REOs and off-market non-performing notes is BankProspector.
Here's how to find REOs, non-performing loans, and bank contacts in a couple of minutes:

Courses & Books on Note Buying
Check Out the FREE Bank Direct Success Video Course
Resources for Learning to Buy Notes Online
Performing Notes vs. NPLs
While much of the attention has recently been focused on Non-Performing Loans (NPLs or NPNs), investors can also buy performing notes.
The choice is really a matter of individual preference.
Obviously performing notes are consider less work and less risk. In turn the spreads are much smaller.
Non-performing notes are distressed assets which are sold off at varying discounts. So those with less tolerance for risk may trend towards performing notes, while those seeking more value and return will take on non-performing notes.
In an improving market with rising property values and economic indicators the risk on NPLs may be very small. But this will still depend on the investor's willingness and capacity to manage non-performing assets.
Some investors prefer NPNs, not only for the enhanced returns but also to help provide homeowners a friendly lender that will help them get back on track.
Dig Deeper with The Definitive Guide to Non-Performing Loans
First Lien Position vs Second Position Notes
There is more than one type of note to buy. Beyond the different types of loans and real estate collateral involved; there are 1st, 2nd, and 3rd mortgages, and even lines of credit.
'First mortgages' hold first lien position. They are the first to be filed as collateral against the property. This gives them superiority.
This means they are the first mortgages to be paid off when a property is sold, or a property goes to foreclosure auction. If any proceeds are left, they are applied to subordinate liens.
Depending on the jurisdiction and local laws sometimes property taxes or HOA liens may hold superiority.
After the first mortgage comes the second, and additional mortgages. As first mortgages are seen as less risky due to the above, they normally come with lower interest rates and LTVs.
Second mortgages are seen as being riskier. They normally represent higher interest rates and smaller loan balances.
Further subordinate liens that may be collateralized against a property may include code enforcement liens, taxes, special assessments from condo associations, and mechanics liens.
Buying Bank Notes vs Bank Owned Properties
How does buying non-performing notes from compare to buying bank owned properties? Both are types of distressed assets.
Bank REOs are the result of non-performing mortgage loans going through the foreclosure process, and being repossessed by banks.
Bank properties or OREO (Other Real Estate Owned) give real estate investors and retail buyers direct access to hard real estate.
Notes provide an investment vehicle collateralized by properties before they become Real Estate Owned. Some buy notes as a channel for acquiring the underlying real estate. Others prefer the cash flowing paper that notes offer. It's really a matter of what type of investment you are seeking.
Discover More in The Definitive Guide to Bank Owned Properties
7 Quick Tips for Buying Notes
Determine your note buying and investment strategy
Established your exit or management strategy
Line up your leverage
Decide which types of note you will invest in
Find out how to find the notes you want to buy
Buy notes
Repeat
Creating Note Buying Companies
The high volume of discounted notes for sale today and growing awareness of note buying profits is spurring more real estate and finance entrepreneurs to launch new note buying companies. There are a variety of structures to choose from.
This can include establishing hedge funds, REITs, regular LLCs, private partnerships, and other entities. However, while incorporating a new company or LLCs have generally become as simple as taking a few minutes on a website, those dealing with notes need to be sure they are in compliance with securities regulations and lending laws. This makes consulting an experienced securities attorney and accountant before getting started a smart move.
Marketing Notes for Sale
For those seeking to unlock profits buying notes by flipping or reselling them after they have been brought back to re-performing status, there are a variety of marketing options. It's all about finding the right marketing strategy and tactics that fit best.
You won't see many bandit signs tied to telephone poles advertising "we buy notes" or "we sell notes". So how do individual investors and companies which are buying notes resell them for profit?
Investors attempting to resell individual notes occasionally may turn to close personal contacts, or larger investors and note buying companies. Buyers of structured settlements like Peachtree and J.G. Wentworth have also often purchased notes from private individuals.
Those operating on a larger scale with individual or pools of notes for sale on a regular basis need to take a more systematic and professional approach. This will likely include:
Building a buyers list
Setting up a professional note sellers websites
Proactive online advertising
Regular follow up email campaigns
Note investors and sellers may piece together all of their own marketing using freelance workers via outsourcing platforms like Upwork.com, hire specialist agencies, or look to completely turnkey solutions like RealtyMotor.com.
Top 10 Banks with Non-Performing Notes
| | | | |
| --- | --- | --- | --- |
| JPMorgan Chase Bank, National Association | Columbus | OH | $7,800,000,000 |
| Bank of America, NA | Charlotte | NC | $5,596,000,000 |
| Wells Fargo Bank, National Association | Sioux Falls | SD | $5,539,000,000 |
| Citibank, N.A. | Sioux Falls | SD | $2,255,000,000 |
| PNC Bank, National Association . | Wilmington | DE | $1,135,101,000 |
| U.S. Bank National Association | Cincinnati | OH | $835,980,000 |
| HSBC Bank USA, National Association | McLean | VA | $827,152,000 |
| Hudson City Savings Bank | Paramus | NJ | $797,200,000 |
| Flagstar Bank, FSB | Troy | MI | $628,271,000 |
| Bank of America California, National Association | San Francisco | CA | $444,000,000 |
Top 10 Banks with Non-Performing Commercial Notes
| Bank | City | State | Total |
| --- | --- | --- | --- |
| Wells Fargo Bank, National Association | Sioux Falls | SD | $583,000,000 |
| Beal Bank USA | Las Vegas | NV | $332,546,000 |
| PNC Bank, National Association . | Wilmington | DE | $236,072,000 |
| TD Bank, N.A. | Wilmington | DE | $186,882,000 |
| FirstBank of Puerto Rico | San Juan | PR | $128,405,000 |
| Bank of America, NA | Charlotte | NC | $116,000,000 |
| Santander Bank, N.A. | Wilmington | DE | $96,008,000 |
| JPMorgan Chase Bank, National Association | Columbus | OH | $90,000,000 |
| U.S. Bank National Association | Cincinnati | OH | $65,835,000 |
| East West Bank | Pasadena | CA | $60,216,000 |