Find Out Everything You Need To Know About REO Properties & Investing Right Here…
Thanks for stopping by! This page is a work in progress, a living document, so if you have questions that aren't answered here just scroll to the bottom and ask – we'll answer!
Get the 411 On:
How to find REO properties for sale
How to get REO foreclosure listings for free
How to buy bank REO property listings
In this Guide: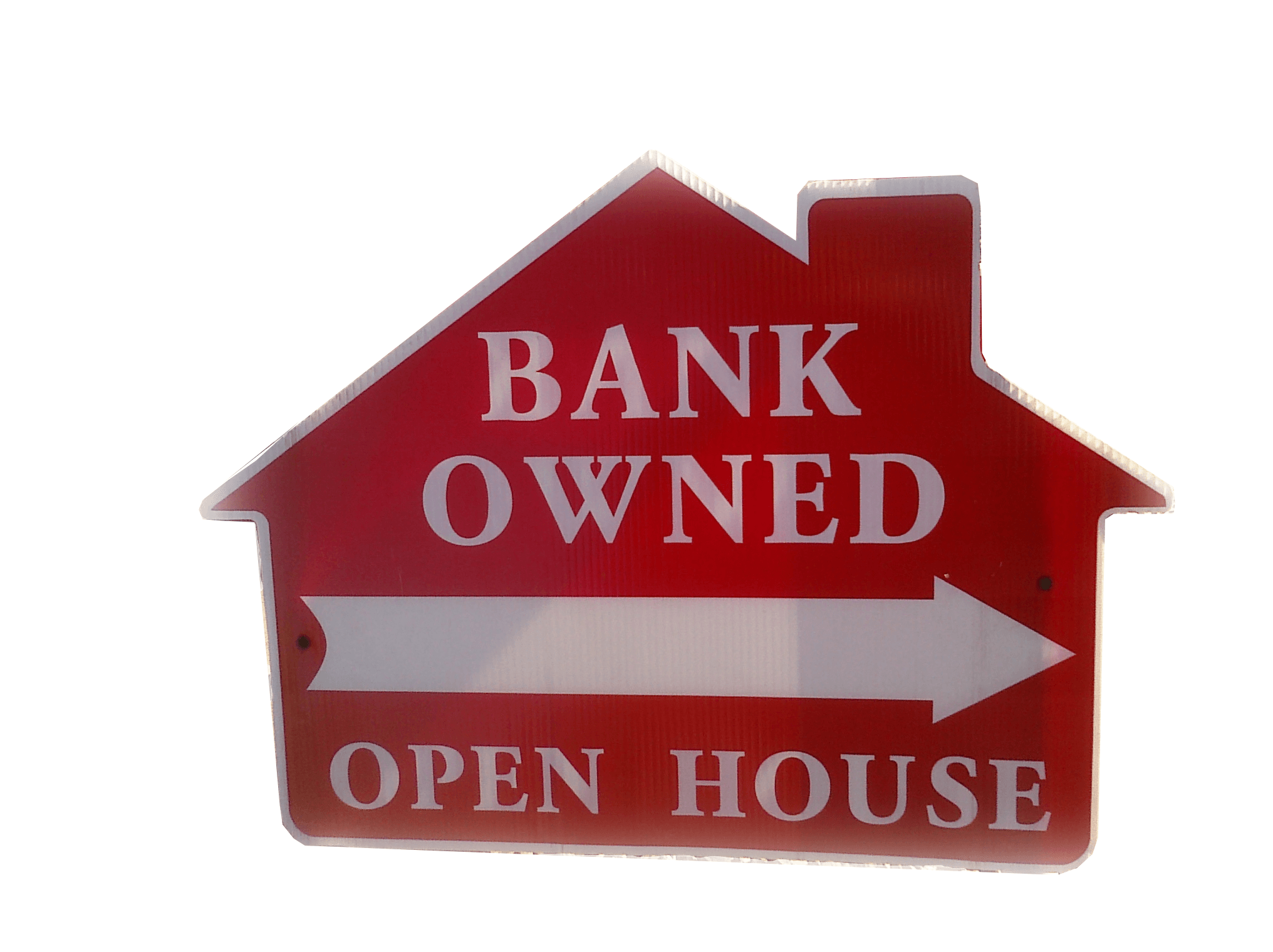 What is an REO Property?
REO property is real estate owned by lenders which have repossessed it from borrowers that defaulted on loans pledged against that property. This is perhaps more appropriately called 'OREO'.
This isn't a lender or financial institution's main line of business. At least it isn't supposed to be.
These are assets acquired because things didn't go as planned. Especially for the borrowers that lost them. So an REO property can be a home, condo, office building, strip mall, or construction project that is now owned by a lender.
These lenders and banks need to liquidate their REO property. They need to recoup the capital they loaned so they can make new loans with that cash.
For home buyers, and residential and commercial real estate investors, REO property can be very desirable. They are frequently sought out for big discounts and as value investments.
So how do properties leap from performing to REO status? How can buyers find REO property for sale, and even free REO listings? How can REOs be bought from banks? And how do these types of properties stack up against other options in the marketplace?
How Does REO Repossession Work?
Property becomes REO property after going through the foreclosure process. This process can be cut short if the borrower can reinstate their loan in time. Or if they can refinance their loan, sell the property (often as a short sale), come to a loan modification agreement, or hand over ownership voluntarily via a deed-in-lieu of foreclosure.
There can be a wide variety of causes for a default that triggers foreclosure including:
Failing to maintain monthly mortgage payments
Inability to satisfy maturing balloon loan payments
Defaulting on loan provisions such as taxes and insurance
Triggering acceleration clauses
Defaulting on condo or home owner association dues
Issues which threaten property ownership
Fraud
Residential REO Repossession
What is an REO home or condo?
An REO property is one which has been through the foreclosure process.
The Bank Repo Process:
Borrower defaults on the loan
Lender notifies the borrower of the breach of contract and notifies of remedial option
Legal documents are filed to begin the foreclosure process
The property goes to foreclosure auction
If unsold or the bank is the highest bidder property is repossessed and becomes REO
What makes this process confusing for many is that different US states are divided between two very different legal processes for forcing auctions and repossessing real estate. Some states even offer both options. This is the judicial and non-judicial foreclosure process.
Commercial REO Repossession
The commercial REO property repossession is normally much simpler. This includes mortgage loans on raw and vacant land and lots, construction projects, office buildings, retail and mixed use properties, industrial property and warehouses, and multifamily apartment buildings.
Commercial mortgage loans and repossessions are not subject to the same regulations as for residential and owner occupied home loans. This makes it a far faster process for lenders. It is more akin to the non-judicial process, or repossessing business equipment, or vehicles.
How to Find REO Properties
There is more than one source for distressed REO property, including:
Banks
Credit unions
REO brokers
REO Realtors
Real estate investment firms
Hedge funds
Federal, national, and local government
Fannie Mae Homepath REO
HUD homes
How to Find Free REO Property & Foreclosure Listings
Distressed property can be purchased at any stage in the process; from before the foreclosure process starts in earnest, through being repossessed and becoming a REO property. There are even channels for obtaining free bank REO property and foreclosure listings, and marketing to reach distressed and highly motivated sellers prior to entering the foreclosure process.
This includes:
Realtors with REO listings
Pre-foreclosure and short sale listings on the MLS
Knocking on doors
Public records
Local newspapers
Foreclosure auctions
Tax sales and auctions
Direct mail prospecting
Real estate websites
Local bank branches
Telemarketing
Craigslist
Ebay
While some of the above sources of free REO property listings may work for home buyers searching for individual homes and condos at discount prices; they are not always the most efficient and cost effective for real estate investors or investment firms seeking volume business or bulk REO packages.
For the serious investor, investment firm, and real estate agents seeking REO property listings, it is necessary to look to resources with larger pools of properties, better deal flow, and tools which help them quickly navigate the information.
This not only means seeking out lender owned property, but having comprehensive and agile software like BankProspector to evaluate and connect with opportunities.

How to Know Which Banks Have REO Property
As the financial and mortgage crisis hit bottom around 2008 it is unlikely there wasn't a single bank or mortgage lender without REO property on their books.
There are still thousands of banks with non-performing loans, distressed debt, and REO property. However, many aren't publicly listing this inventory. Many may not even be actively selling it.
How can buyers and investors avoid months of wasted time and thousands of dollars chasing the wrong financial institutions? How do you know which banks have foreclosure properties, and which have REO property for sale?
How Do Banks Decide To Sell REO Property?
Not all banks are actively marketing and advertising REO property for sale. Some aren't even processing foreclosures on mortgage loans that defaulted years ago. Others simply are not selling.
There can be a variety of reasons for this including:
Accounting limitations
Lack of resources
Reducing liability in holding more distressed assets
Waiting for property values to improve
Lack of a system and channel for selling REOs
You haven't asked them yet
Free Foreclosure Listings
Fortunately BankProspector makes it easy to identify banks with REOs and selling signals for knowing which can and will sell their distressed property inventory.
How to Get REO Property Listings from Banks
REO property listings can be highly profitable listings for real estate agents and their brokerages. With bank REO property being so highly desirable among consumers, they can sell quickly and easily.
If good relationships can be established and REO brokers perform, they can benefit from high volumes of deal flow, with less effort and expense in obtaining listings than their competitors.
On the consumer sales side; becoming the go-to resource for discounted REO property deals, and being recognized as the REO specialist in the area can carry many advantages.
Which Banks List REO Property for Sale with Agents?
While some banks have leapt into action to liquidate their non-performing real estate assets, others haven't. Some banks have simply deferred selling or modifying loans by transferring their non-performing mortgages to other servicers and non-bank entities.
Others have developed their own in-house channels for disposing of REO property. They may post fliers in local bank branches, or put them on their websites. Some banks have been listing their repossessed properties with brokers providing REO services for many years.
Remember that while we have experienced a massive spike in distressed property activity recently, foreclosures are not a new phenomenon. They happen all the time. Even in very healthy and strong real estate markets.
This means that some banks already have established relationships with REO specialists. At least in high business volume areas. Others are still figuring out the best way to dispose of these non-performing assets, or are waiting to be approached by buyers or REO services providers.
Smaller and more local or regional banks and credit unions are most likely not going to have established channels for listing or selling REOs.
How to List REO Property
So how do banks and other holders of REOs choose listing agents?
A few may be proactive about seeking out local REO specialists. Those without existing processes will likely wait to be approached and pitched by Realtors.
If you target the right financial institutions you might score easy REO listings. But the bigger and juicier targets will certainly be getting pitched by others too.
So how can real estate agents stand out as the REO broker of choice?
Obtain new designations like Certified Distresses Property Expert
Highlight your expertise in a specific real estate niche
Document your track record of selling distressed properties
Show that you can deliver on their goals and needs efficiently
How to Find REO Agents
Finding legitimate expert REO agents can be harder than you think. There may be many real estate companies offering free foreclosure listings and REO listings. What most consumers don't realize is that these aren't necessarily their own listings. They can pick other REO agents' listings off the MLS and promote them as their own.
The most recent National Association of Realtors' Member Profile report reveals that surprisingly few Realtors actually have much experience with foreclosure, short sale, and REOs at all. That's a big deal.
While REO property can be incredibly profitable, it takes some experience to be successful at negotiating great deals with the banks. If you are going to go through a broker, make sure it is one that has a proven track record of success.
This can be achieved by interviewing local real estate agents, asking for referrals from other industry professionals, and even asking banks to direct you to their representatives. Or you can choose to go direct and purchase REOs right from banks yourself.
Buying REO Property
How do you buy REO property direct from banks?
Buying REO property direct isn't that different from other properties, but it can have its quirks and challenges. It is well worth the effort for the substantial discounts and deals available, but buyers need to know the differences and how to navigate the process.
Get Your Copy of the Bank Direct Success Manual Here
The Ten Step Process of Buying REO Property from Banks:
Get pre-qualified and line up financing
Identify the banks with REO property, obtain bank REO list(s)
Hone in on the institutions that are selling REOs
Get in touch with the decision makers that can sell
Make an offer to purchase
Negotiate and finalize the terms
Secure the final signed purchase contract
Complete your due diligence inspections
Sign the final closing documents and ensure funds are wired
Secure your new property
Negotiate Buying Individual and Bulk REO
Negotiating REO property can be both easier and more frustrating than conventional property acquisitions. Those buyers dealing with internal REO service and loss mitigation departments can find the paperwork and phone hold times irritating. But it is often 'simplified' by the banks rules.
They normally have set parameters and processes. And low level reps really don't have any power to deviate from them. This can sometimes result in seemingly absurd and unfair demands such as forgoing inspections.
However, those that are able to connect with bank managers, executives, and other real decisions makers can find a lot more room to negotiate. Obviously it should go without saying that if you are buying bulk REO packages in the millions of dollars range, or a very sizable commercial property asset; you'll also have a little more negotiating power than the average consumer just looking for a deal on single cheap bank owned home.
Expect to purchase properties in as-is condition, to provide proof of funds or financing approval in advance, and to have to use the lender's choice of contract. Buyers may have to be willing to take on slightly more risk than they normally would shoot for. But if you are buying at the right price that should be built into the equation.
How Much Should I Offer for Bank Owned REOs?
This is the million dollar question everyone wants to know. People and businesses are specifically drawn to REO property for their significant perceived discounts.
If they weren't on sale, and didn't offer great value or profit potential they wouldn't be so sought after. And they'd be a lot easier to purchase for the general public.
Non-performing loan notes and REO property have often sold for pennies on the dollar. It's also true that as the market improves, as distressed property inventory dwindles, and as lenders become more bullish and optimistic about the values of these properties – the more they will demand, and more difficult they will be in negotiating them.
There may continue to be a vast vault of REOs and foreclosure properties flowing onto the market for several more years. But this is definitely the window of opportunity for securing better deals.
If you go in too low on your offer, you may risk not being taken seriously, and burning your bridges. At the same time – no one wants to overpay and feel foolish later. So do your math. Figure out what makes sense. And where your cut off point is.
Make an offer that has a great chance of being accepted, and provides value to you. Expect the bank to counteroffer. Build that room into your offer, unless you know that there is competition, and you only have one shot.
Quick tips for making a great offer:
Make sure your offer is presented in the way the bank wants it
Include your proof of funds or mortgage approval letter
Keep contingencies and special clauses to a minimum
Include a net sheet showing the seller exactly what they'll pocket
Highlight how secure, and low risk your offer is
Document your reasons for offering less with real facts
Don't be bullied into overpaying
Financing for REO Property
Individual home buyers and investment firms purchasing bulk REO property packages can finance their acquisitions. And there are more and more mortgage lenders and financiers aggressively seeking to put their money to work in the market.
There are both multiple sources of financing for REO property, and different types of loans. Find the right fit you're your investment strategy or buying purpose.
5 Mortgage Lenders Financing Distressed Property:
Pacific Private Money
Alternative Mortgage Group
Capital One
Note: The lender you are purchasing from may offer financing too. Just ask.
Check out the new book on: Attracting Private Money
Types of Loans and Funding for Buying REO Property
Buy to rent loans and blanket mortgages
Transactional funding
Construction loans
Private money mortgages
Crowdfunding
Bridge and home equity loans on existing properties
Business loans
Hard money loans
Conventional and government backed home loans
Fannie Mae and Freddie Mac multifamily apartment loans
Fixed and adjustable rate mortgages
Lines of credit
Closing Costs for Buying REO Property
Closing and settlement costs for purchasing and selling REO property are pretty much the same as for all other similar real estate transactions.
Common closing costs involved include:
Appraisals, AVMs, or BPOs
Property inspections and environmental studies
Surveys and flood elevation certificates
Loan origination and mortgage underwriting fees
Prepaid interest on new loans
Title searches, insurance, and closer fees
Escrow and money wiring fees
Government recording fees
Property insurance
Condo and HOA dues and special assessments
County property taxes
Where closing costs can be controversial when purchasing bank REO property is that lenders will often attempt to defer many costs traditionally paid by the seller, to the buyer. This can be negotiable, and factored into the overall purchase price and terms.
Do watch out for lender-sellers demanding their choice of all third party vendors. This can lead to increased costs, and it can also be illegal. Although some sellers have been blatantly breaking these laws flagrantly, even in public listings on the MLS.
REO Property Management
Management of REO property is critical. Everyone has heard about how banks have left thousands of homes uncared for across the nation. They haven't maintained them. They haven't paid property taxes on them. They haven't maintained landscaping and curb appeal, or kept them secure.
This has been a blight on many neighborhoods. While rehabbers and other real estate investors have stepped in to fix the situation and save neighborhoods this can't be overlooked.
Local authorities have even been tearing down thousands of these properties because of this. That does NOT mean that all REOs are in bad shape. In fact; there are quite likely still many newer homes and condo buildings, and even brand new properties that have never been lived in yet among bank REOs. But you do need to know what you are getting.
With this in mind real estate investors need to immediately get their property management teams in the door, and even recruit the help of local REO property preservation companies. These properties need to be thoroughly inspected, secured, cleaned up, and brought up to code.
Failure to do this can not only result in code enforcement fines and liens which can prevent resale, but can led to them being condemned and bulldozed as well.
6 Websites for Information on Bank REO
America's Largest REO Property Database
BankProspector is America's largest and most comprehensive REO property database. This online software as a service (SaaS) compiles data from thousands of US banks and credit unions. Users are able to leverage it to quickly identify which US banks and other asset management companies have REOs, spot sell indicators, and connect with decision makers.
Pre-Foreclosure vs Bank Owned REO Property
How do other types of property compare with buying REOs?
Pre-foreclosures have been a popular choice of real estate too. The perception is that catching properties before they accumulate more fees and costs can offer more savings. That has been true. But as most 'pre-foreclosures' are now publicly marketed, and lenders have lost interest in cutting borrowers a break, they may no longer offer the deals they once did.
The exception to this may be off-market properties in foreclosure limbo. Those that have been abandoned by old owners, but which banks haven't yet sent to auction.
They can be identified as non-performing mortgage loans. And then can be purchased as notes, or negotiated as house deals. REOs offer a cleaner process, with less back and forth and waiting in negotiations. Lenders have run out of options on these properties and only have to sell them off.
Short Sales vs REO Properties
Short sales are very similar to pre-foreclosures. In fact, many pre-foreclosures are short sales. This is where the lender will accept less than the balance owed to settle and allow the property to be sold off.
Many of the same issues apply as above. Lots of competition, high listing prices, and little motivation to make substantial concessions. Intelligently sourced and off-market REO deals present exactly the opposite.
Distressed Debt Investing vs REO Investing
As noted above; distressed properties can also be taken down by acquiring non-performing mortgage loans. Distressed debt investing has many advantages. In fact, it is the preferred investment choice of many sophisticated investors and financial services institutions. It can require another stage of learning. But it can be highly profitable, and may even sometimes provide superior discounts to REOs, if done well.
View the FREE Guide to Investing in Non-Performing Mortgage Loans
Construction REO Property
One of the most commonly overlooked and underestimated types of REO properties are construction REOs. These are properties which were collateral for construction loans. They can prevent obvious challenges depending on the stage in which they defaulted and their current condition. But they could offer one of the best pools of discounted properties, with the least competition, and most motivated sellers for some real estate investors and buyers.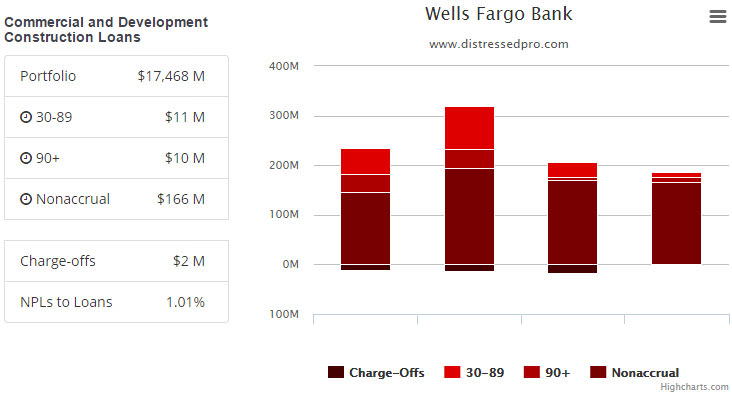 Seven Quick Tips for REO Investing
Determine the best channel for you to source REO properties for sale
Identify which banks and sources have the type of REOs you seek
Make the best connections to power decision makers you can
Build those relationships
Bring strong offers, without overpaying
Use intelligent leverage to capitalize on the current window of opportunity
Deploy REO property management and preservation services immediately
Top 10 Searched Banks for REO Property
Deutsche Bank REO
Bank of New York Mellon REO
Regions Bank REO
One West Bank REO
Countrywide REO
Huntington Bank REO
GMAC REO
Key Bank REO
Union Bank REO
First Citizens Bank REO
Top 10 Banks with REO Houses and Condos for Sale
| Bank | City | State | Total |
| --- | --- | --- | --- |
| NEW YORK COMMUNITY BANK | WESTBURY | NY | $57,715,000 |
| Wells Fargo Bank, National Association | Sioux Falls | SD | $24,000,000 |
| PNC Bank, National Association . | Wilmington | DE | $17,005,000 |
| Amboy Bank | Old Bridge | NJ | $16,155,000 |
| MCNB Bank And Trust Co. | Welch | WV | $11,737,000 |
| BANCO POPULAR DE PUERTO RICO | SAN JUAN | PR | $10,000,000 |
| Santander Bank, N.A. | Wilmington | DE | $9,314,000 |
| Parke Bank | Sewell | NJ | $8,743,000 |
| Byline Bank | Chicago | IL | $7,657,000 |
| City National Bank | Los Angeles | CA | $5,728,000 |
Top 10 Banks with Commercial REOs for Sale
| Bank | City | State | Total |
| --- | --- | --- | --- |
| Wells Fargo Bank, National Association | Sioux Falls | SD | $351,000,000 |
| Bank of America, NA | Charlotte | NC | $218,000,000 |
| TD Bank, N.A. | Wilmington | DE | $75,318,000 |
| FirstBank of Puerto Rico | San Juan | PR | $72,174,000 |
| Branch Banking and Trust Company | Winston-Salem | NC | $70,705,000 |
| PLAINSCAPITAL BANK | DALLAS | TX | $53,584,000 |
| JPMorgan Chase Bank, National Association | Columbus | OH | $47,000,000 |
| BANCO POPULAR DE PUERTO RICO | SAN JUAN | PR | $46,000,000 |
| PNC Bank, National Association . | Wilmington | DE | $44,840,000 |
| Fifth Third Bank | Cincinnati | OH | $38,083,000 |