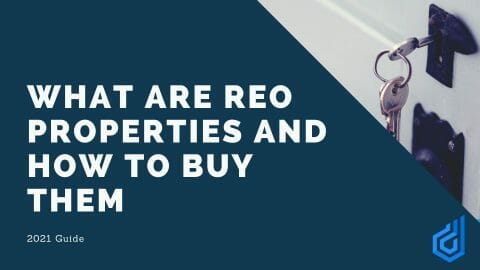 REO properties can be an attractive way for investors and home buyers to get discounted real estate deals.
REO properties are often sold below market value and most of them, in perfect condition. But like all investment opportunities, you can easily get burned if you don't know what you are doing.
This guide provides in-depth information on the REO industry and answers common REO property questions.
Here's what we'll cover:
What is an REO Property?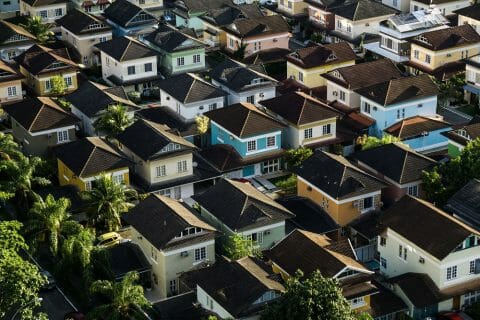 A Real Estate Owned (REO) property, also known as Other Real Estate Owned (OREO), is real estate that a lender has repossessed from borrowers who defaulted on loans pledged against that property. REO properties include homes, condos, commercial buildings, and construction projects and are assets acquired because things didn't go as planned.
Once a property reaches REO status, lenders and banks move to liquidate it to recoup the capital they loaned so they can make new loans with that cash.
REO property can be very desirable for home buyers and real estate investors seeking big discounts and value investments.
How Does a Property Become REO?
Property reaches REO status after going through the foreclosure process. There can be a wide variety of causes for a default that triggers foreclosure, including:
Failing to maintain monthly mortgage payments
Inability to satisfy maturing balloon loan payments
Defaulting on loan provisions such as taxes and insurance
Triggering acceleration clauses, which include:

Defaulting on condo or Homeowner Association (HOA) dues
Issues which threaten property ownership
Fraud
The foreclosure process can be cut short if the borrower can reinstate their loan in time. Borrowers can also refinance their loan, sell the property (often as a short sale), come to a loan modification agreement, or hand over ownership voluntarily via a deed in lieu of foreclosure.
What is the Difference between REO and Foreclosure?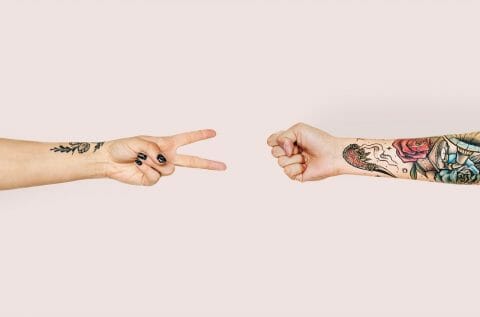 A foreclosure is the process through which a bank or a lender attempts to collect on a debt secured by real estate. Once the foreclosure process is complete, the lender gains ownership of the property and it's called REO, or property owned by the bank.
It's common in the industry for people to refer to REOs as simply foreclosures. The REO term refers to a line item banks use to classify properties acquired through the foreclosure process that now are on a lender's books.
How Do Banks Foreclose on Properties?
Foreclosure typically begins with a notice of default issued when a borrower fails to pay the property's mortgage. Banks refer to these kinds of mortgages as non-performing loans or loans that haven't received payment according to terms for over 90 days.
The actual foreclosure is always handled by an attorney, auctioneer, or sheriff, and it culminates in a foreclosure auction. At the foreclosure auction, the lender may elect to make what's called a credit bid. In this scenario, the lender bids up to the amount that they are owed on the property. If there is no higher bidder, then the lender's bid will secure the property back to the lender. Banks refer to this process as booking the property in.
When you buy an REO property, you're purchasing it from the bank. The REO buying process is very similar to purchasing any real estate from any seller.
Pros and Cons of Buying an REO Property

Advantages of Buying REO Property (Foreclosures)

1) REO Sales are Similar to Traditional Real Estate Transactions
Buyers don't need to know any special rules or have insider industry experience to purchase an REO property.
2) REO Property Prices are Discounted
Banks selling REO properties are motivated to move them quickly to limit overhead and free up lending reserves. Because of this motivation, REO prices tend to be lower or more negotiable than private-seller or MLS properties.
3) No High-Pressure Auction Bidding
When you buy an REO property, you don't have to compete with bidders at a foreclosure auction. You don't need bidding experience and you'll have the time you need to follow through with the purchase.
4) REO Property Financing Perks
In some cases, you will be able to negotiate that the lender who owns the REO should finance your acquisition.
Disadvantages of Buying REO Property

1) Banks Sell REO Properties "As-Is"
Bank-owned properties aren't inspected, and the seller isn't likely to make any repairs or concessions. REO properties typically don't come with seller disclosures or maintenance histories, so buyers assume some repair-related risks.
2) Closing Can Take a Long Time
Every step of the distressed property buying process requires seller review and approval. When buying an REO property from a bank, expect delays, especially if the seller works with several REO sales at once.
3) Securing Traditional Mortgage Financing Can Be Challenging
Lenders hesitate to estimate property value or approve traditional mortgage terms without adequate inspection and conditions reports. Since bank-owned properties are sold "as-is," getting financing for an REO property may require some creativity. Check out our Alternative Funding webinar for expert insight into how to finance REO property and notes.
9 Steps to Finding and Buying REO Properties
Step 1: Find REO Properties
The most important part of the REO business is actually finding the properties. Your business will die or flourish solely on your ability to find good deals.
An often overlooked but critical key to REO success is consistency. One-off deals don't make for a stable business; you will need a steady flow of leads.
Getting REO deals directly from banks or credit unions is the best way to establish a consistent supply, and it removes the competition found on public listings.
Who Sells REO Properties?
Banks
Credit unions
REO brokers
REO realtors
Real estate investment firms
Hedge funds
Federal, national, and local government
Fannie Mae Homepath REO
HUD homes
Other Ways to Find and Buy Distressed Properties
Distressed property can be purchased at any stage; from before the foreclosure process starts (known as pre-foreclosure), through being repossessed and becoming a REO property. Inventors who want to buy a distressed property before it's bank-owned should reach out to distressed and highly motivated sellers before the foreclosure process is complete.
Sources and methods include: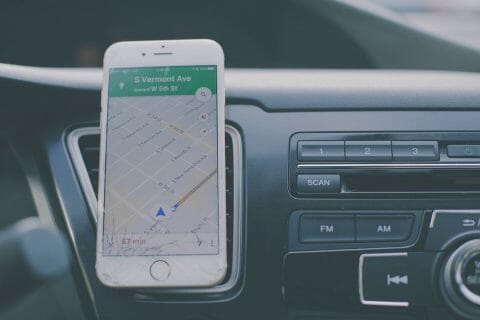 Short sale listings on the MLS
Knocking on doors
Public records
Local newspapers
Tax sales and auctions
Direct mail prospecting
Real estate websites
Telemarketing
Craigslist
Ebay
Some of these sources may work for buyers searching for residential properties at discount prices. However, real estate investors or investment firms seeking volume business or bulk REO packages may not find these sources cost-effective or efficient.
Serious investors, investment firms, and real estate agents seeking REO property listings should look to resources with larger property pools, better deal flow, and tools which help them quickly navigate the information.
Step 2: Decide How to Finance the REO Property
A growing number of mortgage lenders and financiers are aggressively seeking to put their money to work in the market. Individual home buyers and firms investing in bulk REO property packages can also finance their acquisitions.
The multiple sources of financing for REO property offer different types of loans.
4 Mortgage Lenders That Finance Distressed Property:
Pacific Private Money
Alternative Mortgage Group
Capital One
Wells Fargo
Note: The lender you are purchasing from may offer financing too. Just ask.
TYPES OF REO PROPERTY LOANS AND FUNDING
Buy-to-rent loans and blanket mortgages
Transactional funding
Construction loans
Private money mortgages
Crowdfunding
Bridge and home equity loans on existing properties
Business loans
Hard money loans
Conventional and government-backed home loans
Fannie Mae and Freddie Mac multifamily apartment loans
Fixed and adjustable rate mortgages
Lines of credit
Step 3: Refine Your List of Lender-Owned Properties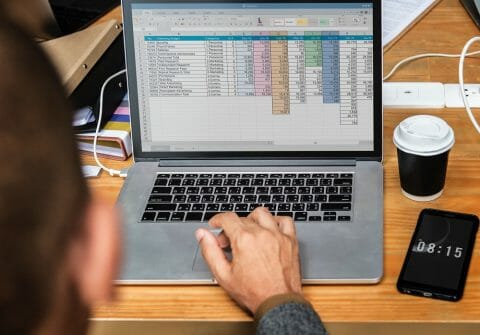 Once you've established a list of available REO properties, narrow down the options by ranking them by a few different variables, including:
Location
Condition
Lending options and lender requirements
Surrounding properties' values
Estimated appraisal value (before and after any necessary repairs)
Step 4: Get an Appraisal
A real estate appraisal is a professional, unbiased assessment of a property's resale value. Real estate appraisers consider various factors when determining the value of a property, including:
Comparable properties' recent sales histories
Property condition and potential repair costs
Location and how surrounding properties and conditions could impact a future sale
Why Are Appraisals Useful?
Real estate appraisals help buyers and lenders determine a fair sale price. Without an expert assessment, banks and buyers risk overpaying for a property.
Market shifts, costly repairs, or neighborhood deterioration can result in substantial equity loss, which negatively impacts all parties tied to the property.
What's the Difference Between an Appraisal and a Home Inspection?
A real estate appraisal's focus is primarily on property valuation. A home inspection is geared around assessing a property's structural and mechanical conditions.
An appraiser considers overall property condition when determining a property's resale value. Home inspectors don't typically factor property values into their condition assessments.
Step 5: Make an Offer
There are a few ways to make an offer to purchase REO.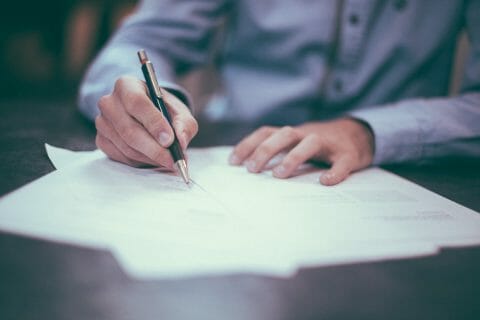 Traditional Offer to Purchase
An offer to purchase document includes property details, purchase terms and contingencies, and the price a buyer's willing to pay. The document becomes legally binding when the buyer and seller sign it.
Purchase and Sale (P&S) Agreement
A P&S includes the purchase price, a legal description of the property, contingencies like financing and property inspection, proof of clean title, and Earnest Money Deposit (EMD) details.
Letter of Intent (LOI)
An LOI is a document formally declaring a party's intent to do business with another party. LOIs are commonly used when buying in bulk or purchasing commercial properties.
When you make an offer to buy REO from a bank, consider putting down a binder or earnest money. This method shows the bank that you're a serious buyer who can close and who won't waste their time.
How Much Should I Offer For Bank-Owned REOs?
Make an offer that has a great chance of being accepted, and provides value to you. Expect the bank to counteroffer. Build that room into your offer, unless you know that there is competition, and you only have one shot.
If you go in too low on your offer, you may risk not being taken seriously, and burning your bridges. At the same time – no one wants to overpay and feel foolish later. So do the math. Figure out what makes sense. And where your cut off point is.
Quick tips for making an offer:
Make sure your offer is presented in the way the bank wants it
Include your proof of funds or mortgage approval letter
Keep contingencies and special clauses to a minimum
Include a net sheet showing the seller exactly what they'll pocket
Highlight how secure and low risk your offer is
Document your reasons for offering less with real facts
Don't be bullied into overpaying
Non-performing loan notes and REO property often sell for pennies on the dollar. However, as the market improves, and as distressed property inventory dwindles, lenders become more bullish and optimistic about property values. In this scenario, banks will demand more and become less likely to negotiate.
A vast vault of REOs and foreclosure properties may be flowing onto the market for several more years. But when the window of opportunity for securing better deals opens, it's time to invest.
Step 6: Ensure the Property is Inspected
Having an REO property inspected is critical. Bank-owned property is sold "as-is," meaning any repairs or improvements are the buyer's responsibility. Before finalizing an REO sale price, have a home inspection performed to expose repair needs and general property condition.
Before scheduling a home inspection, though, check with the bank. Some lenders have inspections performed during or after the foreclosure process. If an inspection was already completed, ask for a copy of the report and review it. If the report is thorough and recent, you may be able to avoid an additional inspection and move forward with the purchasing process.
How to Adjust an REO Offer After a Home Inspection
Since banks sell REO properties, "as-is," negotiating repairs isn't an option. A lender isn't likely to address or complete improvements, so buyers will be on the hook for repair costs after the purchase.
Adjusting the property's sale price is the only way to address repair costs. In some cases, banks won't budge, but if you present your reasons professionally and concisely, you may be able to lower the price.
Research average repair costs and if possible, get quotes from two or three local professionals.
Combine home inspection findings with real estate appraisal figures to provide an accurate estimate of the property's value with and without necessary repairs.
Compile copies of all reports and repair quotes and present them to the bank at time of price negotiation.
Step 7: Negotiate The Final Details
Once you've acquired appraisal and home inspection reports and assessed all estimated values and costs, it's time to finalize the REO purchase with the bank. When negotiating the REO sale price, consider financing options, estimated property value, and closing costs.
What Are Common REO Closing Costs?
REO property closing costs are similar to other real estate transactions.
Common closing costs include:
Appraisals, Automated Valuation Models (AVMs), or Broker Price Opinions (BPOs)
Property inspections and environmental studies
Surveys and flood elevation certificates
Loan origination and mortgage underwriting fees
Prepaid interest on new loans
Title searches, insurance, and closer fees
Escrow and money wiring fees
Government recording fees
Property insurance
Condo and HOA dues and special assessments
County property taxes
Can I Negotiate REO Closing Costs?
Closing costs should be part of the final negotiation and factored into the overall purchase price and terms. These added expenses can be controversial when purchasing bank REO property since lenders often attempt to defer costs traditionally paid by the seller to the buyer.
Beware of lender-sellers demanding their choice of all third-party vendors. This arrangement can lead to increased costs, and it can also be illegal. Some sellers blatantly break these laws, even in public listings on the MLS.
Step 8: Finalize Your Loan
As you approach the end of the REO buying process, tie up loose ends with the lender financing the purchase. Most lenders require:
Final purchase figures
Real estate appraisal and home inspection reports
Title search with clean title status
Expect the underwriting process to take some time and plan closing dates accordingly.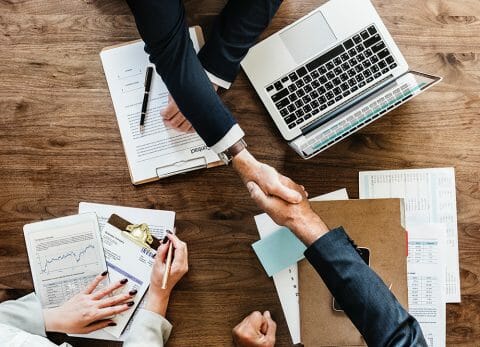 Step 9: Close the Deal
Once the bank's received the buyer's financed or cash funds, the buyer and seller sign closing documents and finalize deed transfer details. This final step usually spans a business week, and when it's complete, the REO property is yours.
REO Buying FAQs
Can you finance REO property?
Yes. Securing bank-owned property financing is possible, though you may need to explore non-traditional options to get it done. Check with the seller, too; some banks will finance their REO properties.
Alternative REO financing sources include:
Buy and hold loans
Working capital
Acquisition funds
Bridge loans
Short-term lines of credit
Fix-and-flip loans
Do you need good credit to buy a foreclosed home?
Not necessarily. Various lenders offer REO financing options for buyers with bad credit or other financial limitations.
How long do REO homes take to close?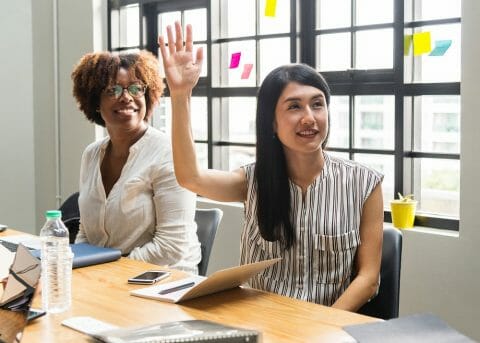 Most REO purchases are completed within 30-60 days, about the same time frame as a traditional transaction. If funding, inspections and appraisals, and legal aspects are handled promptly, the REO status shouldn't hold up the process.
Do REO properties have liens?
Not usually. When a property is sold to the highest bidder at an auction, existing liens go with the property. When banks win the bid, they clear any liens or outstanding taxes tied to the REO. However, it's still best to run a title check before purchasing the property.
Can you rent to own an REO foreclosure?
Most banks are not doing rent-to-own options. Some large private equity or hedge funds offer rent-to-own schemes and have pools of REOs.
How long does it take for a foreclosed home to go on the market?
An REO usually hits the market within 45-60 days. This timeline varies based on numerous aspects, including:
Do banks pay REO closing costs?
No, banks don't typically pay closing costs on REO sales.
Can I buy REO with an FHA loan?
There are no specific restrictions. However, the property and the borrower must fit in all of the FHA lending boxes.
Do banks negotiate on REO prices?
Yes. Banks will negotiate on REO prices just like any other seller will. Banks selling REO value potential buyers who will close. Limit contingencies, promote a fast closing, and show that you're a secure buyer, and you'll likely increase your chances of getting a deal from the bank.
In what condition are REO homes?
REO property conditions vary greatly. I've seen properties ranging from pre-construction to beautifully finished to completely demolished. However, given an REO's previously distressed status, buyers might run into less-than-perfect conditions.
Who do I contact for REO?
If you want to buy REO direct from the bank, work with your local, regional, and community banks. Seek out the area manager, real estate manager, or special assets manager, depending on how the bank is structured.
Can I get a mortgage on a foreclosed home?
Yes. If a foreclosed home meets lender guidelines and you're not buying it at an auction but instead as REO, then there's no reason why you wouldn't be able to get a mortgage to buy the foreclosure.
Some foreclosed homes don't qualify for mortgages due to their condition. Typical mortgage requirements will not allow you to buy a property missing, for example, the plumbing or essential appliances like the stove.
When bidding on a foreclosure at an auction (pre-REO status), mortgage contingencies won't apply. Be sure you have guaranteed financing in place before placing a bid.
Find and Buy REO Like A Pro
Buying REO properties doesn't have to be daunting. Whether you're a one-time residential buyer looking for a deal or you're investing in numerous REO listings, the process should begin with local sellers.
Zero in on the best REO properties and non-performing notes in your area with BankProspector. Access real-time loan details, data, and decision-maker contact information to simplify how you find and buy REO.
Our experts combine years of industry experience with innovative, easy-to-use software to deliver an efficient, effective way to source REO listings. Save time, increase profits, and start building your REO listing network today with BankProspector.