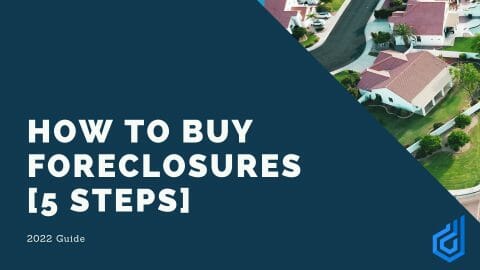 Foreclosed houses offer real estate investors a great opportunity to buy property at below market value regardless of the area or market cycle.
Seamless, successful foreclosure purchases are possible; increase your knowledge on the process and how banks handle foreclosures, and you'll be on the path to profits.
This article will guide you through how to find foreclosures and how to buy them in 5 steps.
Here's what we'll cover:
What is a Foreclosed Home?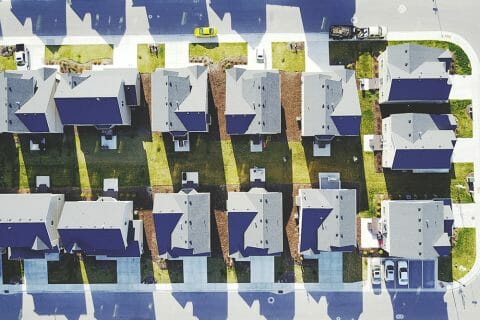 A foreclosed home is a property that a bank or lender has reclaimed from a borrower who's defaulted on mortgage payments.
Banks initiate the foreclosure process to regain the asset (in residential terms, the home and property) securing the mortgage note. Once the foreclosure steps are complete, the bank owns the property and must sell it to regain the capital tied up in the mortgage.
When a bank takes ownership of a property, it becomes categorized in lender terms as Other Real Estate Owned (OREO) or, in short, Real Estate Owned (REO) property.
Banks and lenders aren't in the home-owning business, so typically, they sell foreclosure properties at below-market prices to move them quickly.
Foreclosures present unique profit opportunities for real estate investors and realtors, especially if they can work with banks early in the foreclosure process.
The Different Stages Of Foreclosure
A distressed property, or a property in default status, goes through a few stages before becoming a foreclosure.
1. Pre-Foreclosure Stage
The pre-foreclosure stage begins when a borrower fails to make mortgage payments or meet loan terms for more than 90 days. Banks initiate the legal process of foreclosure at this point and begin pursuing the necessary steps to sell the property at auction. Borrowers are notified of the pending sale at this time, and the property is officially classified as a "pre-foreclosure."
A homeowner can avoid foreclosure proceedings during this stage by selling the property or resolving the loan's default status by paying the bank for past-due payments and any accrued penalties.
If a distressed property owner can sell the home during the pre-foreclosure stage, they might be able to avoid foreclosure proceedings and the various negative aspects that come with it, like negative credit score impacts, financial and emotional stress, and moving expenses.
2. Short Sales
During the pre-foreclosure stage, property owners can try to negotiate a short sale with the lender. A short sale is established when a lender agrees to accept less than what a borrower owes on a mortgage, allowing the borrower to sell the property at a reduced price.
Banks consider short sales when a mortgage loan is in default or when a property is worth less than the existing mortgage balance.
3. Sheriff's Sale Auctions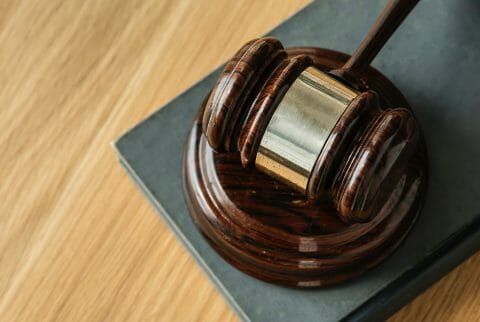 Banks use sheriff sale auctions to sell foreclosed properties. Sheriff auctions are open to the public, and dates, times, and auction locations are advertised in advance.
Most foreclosure auctions are held outside of the county courthouse, and the highest bidder wins the deed granting them title ownership. Banks set minimum or "upset" prices to determine the bottom dollar they'll accept for the property. Upset prices are usually based on the existing mortgage balance, accrued penalties, and other fees.
Sheriff's Sale Checklist
Buying a property at a sheriff's sale requires pre-auction planning and due diligence measures. Here are some of the details to cover before the auction date:
Run a property title search to expose existing liens, deed restrictions, and easements
Research property tax and deed histories.
Look up comps (similar properties recently sold in the area) to establish estimated market value.
Secure financing or liquid funds that you can access the day of the auction.
Sheriff's foreclosure auctions are typically high-pressure and require top-notch bidding skills. Be prepared to listen carefully, think quickly, and act fast.
4. Bank-Owned Properties
Properties that don't sell during a sheriff's auction become bank-owned, aka REO. Large lending institutions have REO departments that manage properties in this status, though smaller banks and credit unions often handle them on a case-by-case basis. Lenders list foreclosures through various sources, including their websites, realtors, and REO websites.
One of the best ways to get a good deal on an REO property is to "go bank direct" by connecting with the lender before the listing hits the MLS or other foreclosure listing sources.
Buyers and investors can benefit (and often profit) from this method at most stages of the foreclosure process; check out our free training webinar to learn more.
5. Government-Owned Properties
Some buyers purchase properties with loans guaranteed by the federal government instead of a traditional private lender. When a borrower defaults on a federally-backed mortgage loan, the government forecloses and repossesses the property.
Brokers registered with federal lending agencies handle these foreclosure sales and are the go-to source for buyers interested in investing in government-owned property. Listings are often posted on agency websites, though specific home details are limited. Brokers can assist buyers with coordinating property walk-throughs, finding comps, and acquiring details on the home's history.
How to Find Foreclosed Homes
There isn't a master list of bank-owned property, so the foreclosure search requires time, organization, and research skills. Foreclosure listing sources include:
1. Real Estate Agents and Listing Websites
Some banks list foreclosure homes through the Multiple Listing Service (MLS) that real estate agents use. Most sites categorize bank-owned property separately, making it relatively easy to find foreclosures near you.
Real Estate Websites with Foreclosure Listings
Local brokers and agents can also help you find listings, and some even specialize in selling REO listings.
2. Bank Offices and Websites
Most bank foreclosure lists are kept in-house, so you may need to reach out to a contact within the company to get specific property details.
Some lenders list upcoming and currently available properties on their websites, though this isn't common unless they have a somewhat steady flow of foreclosure properties to sell.
On the other side of the lender spectrum, big banks with lots of foreclosure listings offer specific pages dedicated to REO properties. The sites are typically user-friendly and convenient, though they're highly visible and draw lots of buyer competition, so investors need to monitor them frequently and move fast when a deal comes along.
Bank Websites with Foreclosure Listings
3. Foreclosure and Government-Owned Property Websites
Lender-owned properties are often listed on foreclosure and auction websites. Most sites are membership-based, and users pay a fee to access property details. Sources include:
Some federal agencies and brokers list government-owned houses on foreclosure websites, and often, investors can also search for properties on a federal lender's site. Government listing sites include: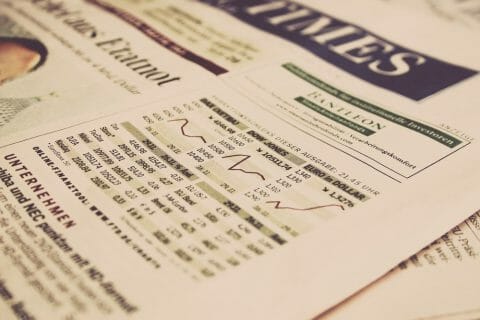 4. Local Newspapers and Online Classified Sites
REO agents occasionally list foreclosure homes on web marketplaces and classified sites like Craigslist and in local newspaper ads. Listings are few and far between with these services, but it's worth checking them often and, if available, setting up saved keyword searches designed to notify you if a listing matching your parameters pops up.
5. Prospecting Software
Real estate investors who regularly buy foreclosed homes benefit from using prospecting software like BankProspector. With real-time data, off-market REO info, and 74,336 bank contacts, members save time on researching bank stats and decision-maker details and have the tools they need to build lasting relationships with frequent foreclosure sellers.
Pros of Buying Foreclosures
Lower Price Tag
Banks sell foreclosed homes at reduced prices to expedite the sale, enabling one-time buyers and investors to buy a larger house or property in a better location without increasing their budget.
Fast Buying Process
Bank-owned properties are vacant, and lenders are motivated to move them off the books as rapidly as possible. Buyers seeking a fast closing timeline can benefit from buying a foreclosure directly from a bank.
Instant Equity Potential
Foreclosure investors can gain substantial equity by purchasing a bank-owned property at a reduced price. This instant boost gives buyers room to improve the property, increases fix-and-flip profit potential, and can protect investors from future market corrections.
Risks of Buying Foreclosures
Property Problems
Most distressed properties haven't been properly maintained, and some are even damaged or vandalized by disgruntled previous owners. Foreclosures often require repairs and upgrades to meet city codes and lender requirements. Fixes can substantially increase costs and closing timeframes.
Hidden Expenses and Liabilities
Back taxes, equity loans, and other previous-owner debts are still attached to a property when it's sold at an auction. These existing liens become the buyer's responsibility and can add up fast and cause deed transfer delays. Government debt like outstanding tax bills must be paid before the buyer can take ownership of the property.
Investors can limit these liabilities by buying foreclosures directly from banks. Most banks clear existing liens before listing a property for sale, so while the purchase price may not be as low as it could be at an auction, buyers shouldn't face surprise expenses tied to the previous owner.
Buying Delays
Though most banks fast-track foreclosure purchases, some transactions can be complicated. Foreclosure inventory, decision-makers' workloads, and title issues can cause delays during the buying process.
How to Buy a Foreclosed Home – 5 Steps
Buying bank foreclosures can be challenging, especially for those just starting out. However, once you know where to look for bank-owned properties and understand how to buy them, you can streamline the process and increase your profits.
1. Determine How Much Home You Can Afford
Start your foreclosed home property search by determining your budget. A debt-to-income (DTI) ratio calculator is a quick way to zero in on a ballpark, though you can also factor in assets and existing property equity to establish your baseline.
2. Source Your Funds
During this early stage, it's best to secure a loan or other investment funding for the future purchase. Even if you haven't come across the right property yet, having money ready to spend enables you to move fast when you find a good deal.
Loan Options for Foreclosures
Blanket mortgage loans
Hard money loans
Commercial real estate loans
Home equity lines of credit
FHA & VA Loans
Rehab loans
Fixed and adjustable-rate mortgages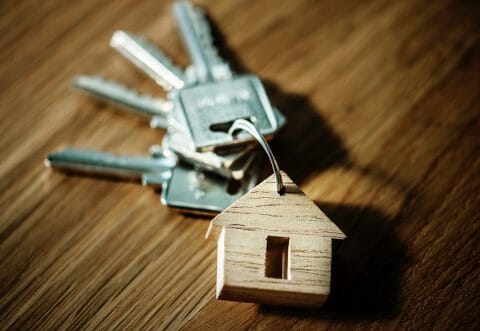 Financing bank foreclosures can be easy, though sometimes it gets tricky. Chain of title issues, property condition, the presence of distress, liens, and a tight credit market can all present challenges when financing foreclosure property purchases.
Some mortgage lenders love financing bank-owned property. In fact, many new lenders, conduits, and brokers have emerged specifically to finance the purchase, renovation, and long-term hold of distressed real estate for home buyers and real estate investment firms.
If you're going the traditional mortgage route, consider securing a loan preapproval from a lender to avoid hold-ups during the purchase process. A mortgage preapproval is a way for banks and potential borrowers to determine the amount and terms before an actual loan is initiated.
3. Find Foreclosure Properties
Once you have the funding and you've done a little research on the process, it's time to search for foreclosures. Some investors source prospective properties themselves through auction listings, websites, and public records. This method requires time, effort, researching skills, and a little luck.
High-volume buyers and, on the flip side, inexperienced investors benefit from working with an REO real estate agent. An agent can assist in the property search, provide market insights, and help you determine the risks of a bank-owned home or commercial property.
You can streamline the search and purchase processes by sourcing and buying property direct from banks. You can scale back time spent on property searches and instead focus on building long-term relationships with lenders. Establish a line of communication with bank decision-makers and they'll know who to call when they have a property to sell. Join our Academy classes to learn more about this effective, efficient REO-sourcing method.
4. Connect with Decision-Makers or REO Real Estate Agents
You'll need to make contact with the lender or agent brokering REO deals when you're ready to make an offer on a bank-owned property.
Banks are independent businesses and foreclosure liquidation processes vary. If you're working with small banks, seek out the organization's highest level contact; the president or other senior decision-maker is best.
Big bank decision-makers are further down the chain, often senior executives or vice presidents. Many titles are assigned to the bank employee roles responsible for foreclosures, including workout, special assets, and even REO department. However, in smaller banks, you'll find that sometimes even the originators handle their own foreclosures.
5. Make A Competitive Purchase Offer
A competitive offer is the most important part of the home buying process. When you're ready to make an offer on a bank-owned property, there are a few variables to consider:
Property condition
Estimated property value
Current market conditions
Time property's been for sale
Contingencies (financing, home inspections, appraisals)
The bank's confidence in your ability to purchase in a timely manner
A realtor can help you establish a competitive offer based on these factors. As a standard rule, a bid of 20% less than the property's current market value is a good place to start.
Ultimately, banks value a sale date that's certain.
The surer you can be that you're going to be able to close, the more likely it is that you'll be able to get within range of the price you're aiming for. Offers with lots of contingencies, unsecured financing, or an unclear closing date aren't appealing to banks, as these extra variables will probably cause transactional delays.
5. Complete the Due Diligence Process and Finalize Financing or Funding
Before you take ownership of the property, run through the due diligence process to expose any hidden costs and liabilities, existing liens, and easements. Property information sources include:
Title checks
Property tax assessments and histories
Deed histories and previous permits
Home inspections
You can protect yourself from surprise expenses by hiring a professional home inspector to assess the property's condition. Foreclosures usually require (sometimes very costly) repairs and maintenance, and a thorough inspection can expose what needs to be fixed. If an inspection reveals substantial issues, investors can attempt to renegotiate the sale price accordingly.
After you've run through the due diligence steps and arrived at a final sale figure, get your finances in line so you'll have access to the funds in time for the closing date.
Buying Bank-Owned Homes: The Distressed Pro Way
One-time buyers benefit from purchasing a bank-owned home by gaining instant equity and, in many cases, more house for the money. An experienced REO agent can help buyers weigh the pros and cons of buying a foreclosed home by factoring in variables like market conditions and property values.
Foreclosed homes also offer excellent profit opportunities for investors. The find-and-buy process doesn't have to be challenging; that's where BankProspector comes in.
Our BankProspector online software service offers access to any US banks' or credit unions' REO holdings. Comprehensive training and connection tools make it fast and efficient to hone in on the institutions with off-market foreclosure listings and contact the right deal makers.
Join our free BankProspector webinar to learn more about how our proven bank-direct method can help you unlock repeat foreclosure investment opportunities.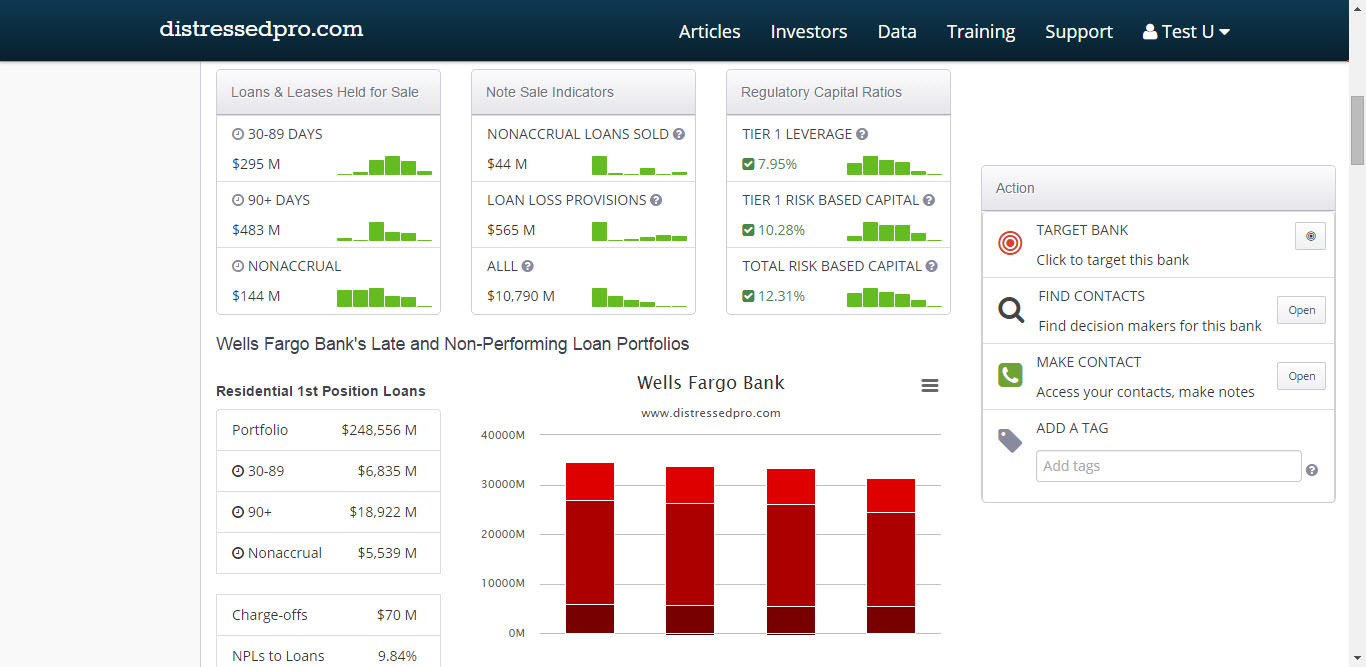 Foreclosed Homes FAQs
Do you have to have cash to buy a foreclosed home?
No, you do not need to have the cash to buy a foreclosed home.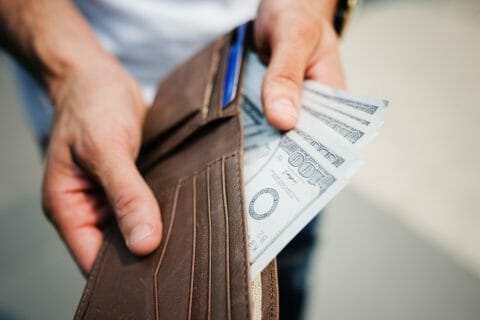 However, there are exceptions, and you may need to have cash if the property is non-financeable, which does happen from time to time, especially if the debtors have left the property in shambles on their way out the door.
If standard financing isn't an option and your liquid funds are limited, consider raising private equity or sourcing capital from other investors.
Can you buy a foreclosed home before it goes on the market?
Yes, and often, it's the best time to buy. Banks with foreclosures going to auction are usually motivated to sell them as swiftly as possible. Legal costs and real estate agent commissions add up over the process' course. Coordinating foreclosure logistics is time-consuming and increases employee workloads. And these expenses and efforts don't guarantee a timely sale.
But how do you find off-market foreclosures? Go straight to the bank. By reaching out to decision-makers, you can align yourself with current and future deals before they hit the market. You'll have the opportunity to negotiate a favorable price, avoid competing with other investors and buyers, and limit time spent searching other foreclosure listing sources.
Can I get a loan to buy a foreclosure?
Yes, most of the time, you can get a loan to buy a foreclosed home when the bank owns it.
However, when you are buying at the auction, the rules are quite different. You should never count on getting financing for a property that you buy at the foreclosure auction.
The difference between buying at a foreclosure auction and buying a foreclosure post-auction is that the property has become REO, so the bank already owns it and is simply one party selling to another.
Most lenders provide traditional mortgage options for foreclosures, though properties (and borrowers) may need to meet specific requirements to qualify.
How much are the closing costs on bank foreclosures?
Both real estate sellers and buyers have closing costs, which include taxes, past-due interest, attorney fees, realtor fees, and other outstanding liens. Closing costs are one of the roadblocks to struggling homeowners selling their properties to avoid foreclosure.
Who pays which closing costs at settlement depends on what is traditional for the state and county you are in. But everything is negotiable.
Those buying foreclosures can have costs associated with due diligence. Some are paid in advance. Others like appraisal fees, title search costs, and insurance can be paid at the closing. Banks typically like to defer as much of the closing costs to foreclosure buyers as possible.
When it comes to pre-foreclosures, short sales, and probate properties, buyers will often pick up a distressed property seller's closing costs to facilitate the deal. These costs need to be factored in when making the offer upfront.