Foreclosed houses offer real estate investors, a great opportunity to buy property at below market value no matter the area or market cycle. This article will guide you through our proven process for successfully finding and buying foreclosed homes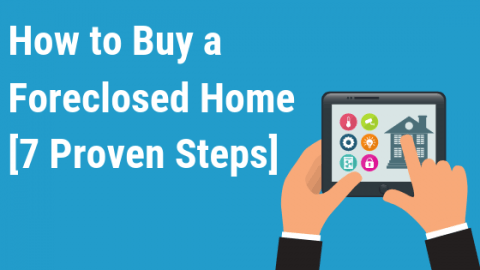 The reason why buying a foreclosed home isn't more mainstream is because of a lack of knowledge about the foreclosure process and the fear that you might end up buying a lemon.
This article will guide you through the entire foreclosure process and after reading through it you will have a proven 7 step plan for buying foreclosed houses.
How to Find Bank Foreclosures for Sale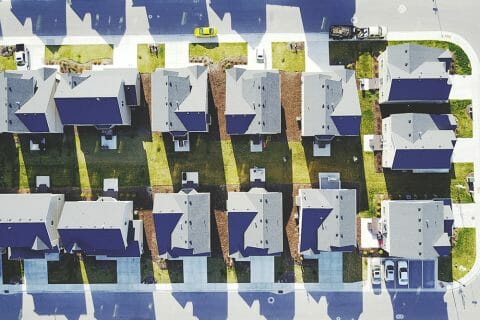 Finding bank foreclosures for sale can be both incredibly easy, and very challenging. You may drive past a home for sale with a foreclosure sign in your neighborhood tomorrow.
Or you may need to go out and attend a foreclosure auction or invest in a software service that will deliver off-market bank foreclosures right to your laptop or smartphone.
It's all about how much time and money you want to save in the process. How much of a deal you want. And how many bank foreclosures you want to buy, and how often…
Free Foreclosure Listings
Bank foreclosures became very popular after the market melted in 2005. Foreclosure searches became so popular, and bank foreclosures so in demand that many properties that weren't even foreclosures were listed with the label in order to get more attention and give the impression of being a deal.
Legitimate foreclosure listings can offer great value. Unfortunately, the pitfall of many free foreclosure lists and search tools is that you often get what you pay for. The information is often out of date, properties are no longer available, incorrect data, and data which is hard to take action on.
Bank foreclosures can be found from a variety of public resources, at auctions, and off-market via banks and lenders that haven't publicly listed them yet.
Here are 3 of the most popular websites that offer foreclosure listings:
Other free sources include:
Directly via bank websites
Posted on bulletin boards in bank branches
At local foreclosure auctions
Through real estate agents
9 Free Foreclosure Search Tools
Google, Yahoo, and Bing internet search engines
Craigslist
Your local public records office
Local newspapers
HUD Homestore
The Multiple Listing Service (MLS) and local real estate agents
Hey Realtors, Looking for REO Listings?
Are you struggling to find REO listings? We recently created a guide that will take you through our process for finding repeat REO Listings
Foreclosure Auctions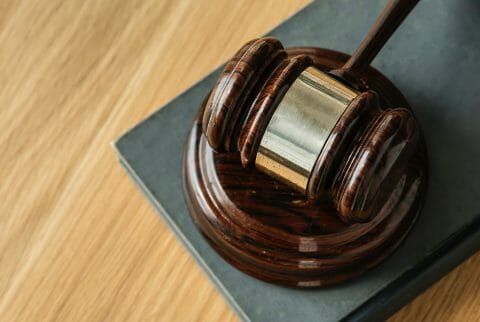 Even though foreclosure auctions have become notorious for being overpriced and rife with real estate and mortgage fraud, they can offer convenience.
That is if you find the right auctions, with little competition, no rigging, and you have the cash to act on properties you know well, at the right price.
There are public foreclosure auctions when courts and banks execute the foreclosure process. These can be found in public notices in the local newspaper and at the courthouse.
There are also third-party intermediaries which provide auctioneering services for those with properties. And some real estate agents, sellers, and investors host their own auctions to grab attention and sell properties fast.
How to Know Which Banks Have Foreclosures
There are thousands of US banks with foreclosures. That's in addition to credit unions, hedge funds, and other investment firms, lenders, and financial institutions. Chances are every bank you contact will have at least one foreclosure on their books. Some have tens of thousands, and tens of billions of dollars in foreclosures and non-performing loans.
Some publicly advertise them or have third parties advertise and market them. Others haven't developed a good system for this, or are keeping their delinquencies and distressed assets more private. These off-market bank foreclosures (where the best deals are normally found) can be uncovered by using online software which compiles raw bank and FDIC data like BankProspector.
How Banks Decide to Sell Foreclosures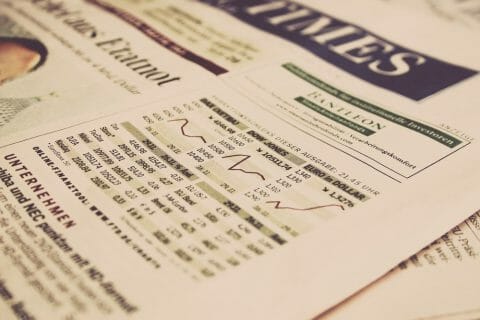 Getting from the point where a borrower stops paying their mortgage or defaults on their loan agreement in another way, to actually foreclosing, and selling a property can be a lengthy and challenging process.
In most cases, banks are eager to liquidate non-performing assets, recoup capital, and to replace them with performing and profitable loans, at least in theory.
That doesn't mean that there aren't technicalities. Beyond the legal processes and court backlogs, and even shady attempts by some borrowers and third-party vultures to stall the foreclosure process, there are other legal, financial, and technical challenges as well.
This can include the institution's financial health, making the numbers, the cost of selling properties, and having a clear title. Some will be proactive about listing foreclosures and selling them. Most drag their feet at best.
Many sit on them for years until they get offers from savvy investors and buyers that know how to find them, or real estate agents approach them with good listing presentations.
Fortunately; there is at least one online tool for not only seeing what banks have in off-market foreclosures but for identifying 'sell indicators' as well.
Buying Bank Foreclosures
Buying bank foreclosures can be a little bit of a daunting experience. Especially for those just starting out, and who have been looking in the wrong places, and talking to the wrong people.
On the bright side purchasing, bank properties can be very easy, and highly profitable once you know where to look, how the process works, and build up a little experience.
The more you learn about the process, the better the information and data you have access to. And the more offers you make; the easier and more profitable it gets. The bottom line is that banks need to sell these assets, and bank foreclosures still offer the greatest value properties for buyers.
7 Steps to Buying Bank Foreclosures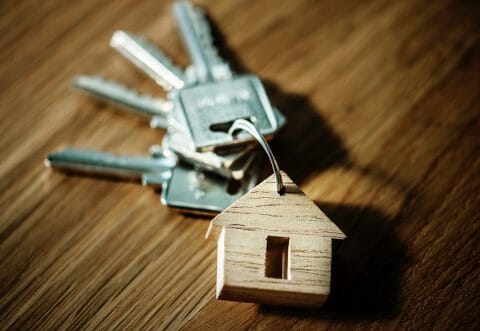 1. Identify banks and credit unions with distressed property and bank foreclosures.
Banks report five types of REO or real estate owned, residential, commercial, multifamily, farmland, and construction, so you can find banks with any of these types of foreclosures.
The savviest investors or brokers look for banks with non-performing notes heading towards foreclosure. To find banks with foreclosures in your area you can look at in the FDIC website or for credit unions you can look at the NCUA website.
2. Look for the sell signals that indicate they can and are interested in selling.
Once a bank forecloses on a property it has 5 years to liquidate it and get it off its books. Any banks that have REO will sell those foreclosures. One of the indicators that we like to look at is if they have a reasonable amount of charge-offs as compared to the volume of assets that are not performing in the same portfolio.
3. Connect with a top-level decision maker that can be negotiated with (or use an agent).
Banks are independent businesses and therefore the processes they have internally for the liquidation of foreclosures vary from bank to bank. For very small banks, I recommend that you go as high up in the organization as you can, even contacting the president. As Banks get larger you're going to find your decision-makers further down the chain as executive senior or simply vice presidents. While there are many titles that will apply to those responsible for foreclosures typical titles include workout, special assets, and even REO department. But in smaller banks, you'll find that sometimes even the originators are responsible for their own foreclosures.
4. Make a strong purchase offer.
One of the things that is most important to a bank, in a foreclosure sale, is that the sale date is certain. The surer you can be that you're going to be able to close, the more likely it is that you'll be able to get the pricing or close to the pricing that you want. Remember, most of the time you're going to be using the banks own closing paperwork and contract, so be sure when you go under contract that you'll be able to close in the time promised.
5. Perform your due diligence and secure final funding approval.
Most of the time when you're buying a foreclosure from a bank you will have the opportunity to do your own due diligence. You should use this due diligence in order to help negotiate your pricing. Remember that you should have your financing in place before you engage in or sign a contract.
6. Sign the closing documents.
7. Secure your new property purchase.
Negotiating Bank Foreclosures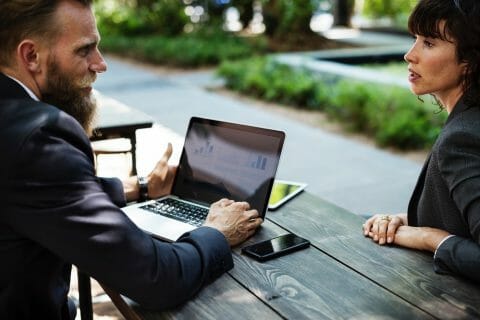 The media has done a great job at scaring many buyers into making over the top offers. They report that banks are asking for all types of wild terms, and are receiving many multiple bids on properties.
This may be true in many cases. But it is also true that there are tens of thousands of bank owned foreclosure homes on their books.
Remember; the whole draw to bank foreclosures properties is to find great deals, and to get ahead of the competition. Otherwise, no one would be interested in buying them. We know that is not the case.
Bank foreclosures have sold for pennies on the dollar. Even though the market is getting better, many foreclosures are just beginning to get processed now. This is in addition to many re-defaults on loan modifications, and properties purchased in the last seven years which are just no falling into foreclosure.
Are you likely to find a glut of homes that banks are giving away for 25 cents on the dollar? Maybe not. But there are significant discounts to be had, and plenty of them for those that negotiate. Remember that some auction houses blatantly promote that some properties can be sold to select buyers for 30% to 50% off, and even a low as for $1.
If you are a core public worker in your area, a nonprofit, or represent a local government agency, or can bring jobs to an area as a business there may be additional discounts to be negotiated. This may even extend to closing costs and property taxes.
Don't make an offer too far below what you will pay if there is competition and you really don't want to miss the property. But, don't be scared and bullied into overpaying either. Leave a little negotiating room.
You can be sure the other side is always likely to ask for some concessions, no matter how great your offer is. If you don't feel you are a strong negotiator, an approved real estate broker or attorney can help you draft your contract.
How Much to Offer on Foreclosure Properties
This is a very broad question with many variables. The best answer may be somewhere between the top amount you are really willing and able to pay, and a number that will simply offend the seller and get you cut off, with no hopes of negotiating.
Nail your offer in this margin and you should be happy about scoring a great deal.
Factors that may play into your offering price include:
How motivated the owner is to sell
What the property is really worth
How much it will take to fix up the property
If there are any occupants in the property
Your strength as a buyer (or lack of it)
Ability to finance the transaction, and the terms of the loan
Competition and demand
Future forecasts for property performance
Financing Foreclosure Houses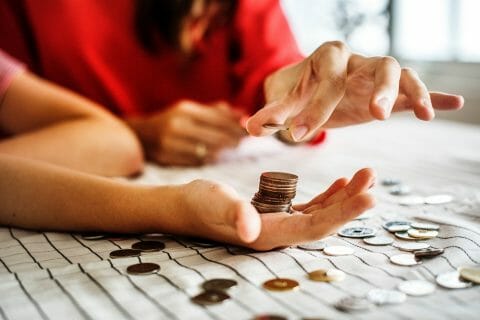 Financing bank foreclosures can be easy, and tricky. Chain of title issues, property condition, the presence of distress, liens, and a tight credit market can all present challenges to financing foreclosure property purchases.
Some lenders don't like loaning on them. Some don't like loaning where bank foreclosures are dense.
Other mortgage lenders love financing bank foreclosures. In fact, many new lenders, conduits, and brokers have emerged specifically to finance the purchase, renovation, and long-term hold of distressed real estate for home buyers and real estate investment firms. Some even thrive on providing loans on the most distressed properties.
The key to successfully financing the purchase of bank foreclosures is finding a good match in a lender. Ask plenty of questions upfront. Do they like this type of scenario, property, area, and your credit profile? How many similar transactions have they funded in the last 3 months? What potential discoveries in the due diligence process could derail your loan approval and ability to close on time?
5 mortgage lenders for financing foreclosure homes:
Direct Apartment Lenders
Pacific Private Money
FirstKey Lending
Types of loans for financing foreclosure properties:
Blanket mortgage loans
Hard money loans
Commercial real estate loans
Home equity lines of credit
FHA & VA Loans
Rehab loans
Fixed and adjustable rate mortgages
Renting Foreclosure Real Estate
Renting and bank foreclosures have become deeply intertwined in the wake of the foreclosure crisis of the early 2000s. Many ex-homeowners are now renting their properties, after handing over the deeds to the bank, or to 'foreclosure rescue' firms.
Investors have also stepped into the middle with creative structuring such as leasebacks, subject-to, wrap around mortgages, and lease options. These distressed properties are then often in turn offered to renters on similar terms or traditional leases.
Sometimes this is completely legitimate. But there are many real estate and mortgage scams that have similar traits. Rent-to-own deals and renting properties in foreclosure can have advantages for all parties.
They can also be very risky for both sides. Renters can have deposits and the roofs over their head at risk. Owners that are in foreclosure and who are skimming rents without paying mortgage debt obligations can find they are in legal hot water. Be alert to rental fraud scams, and structure clean, sustainable, deals that ensure solvency.
Closing Costs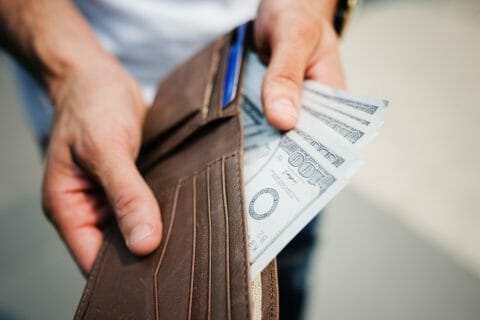 How much are the closing costs on bank foreclosures?
Both real estate sellers and buyers have closing costs. One of the roadblocks to struggling homeowners selling their properties to avoid foreclosure is closing costs. Hiring a Realtor costs money.
Even running classified ads and yard signs costs money. Then at closing, there are taxes, past due interest, attorney fees, and potentially other liens to be paid.
Who typically pays which closing costs at settlement depends on what is traditional for the state and county you are in. But everything is negotiable.
Those buying foreclosures can have costs associated with due diligence. Some are paid in advance. Others like appraisal fees, title search costs and insurance can be paid at the closing. Banks typically like to defer as much of the closing costs to buyers of foreclosures as possible.
When it comes to pre-foreclosures, short sales, and probate properties; buyers will often pick up distressed property seller closing costs in order to facilitate the deal. These costs need to be factored in when making the offer upfront.
To obtain an accurate estimate of closing costs for your purchase or sale ask your lender for a Good Faith Estimate, and the title company or closing attorney for an estimated closing statement.
Foreclosure Property Maintenance
Bank foreclosures typically need property maintenance, and it is a very important issue. It cannot be overlooked.
There are two parts to this:
The first is evaluating the maintenance and property condition of bank foreclosures for sale. At one point analysts estimated that 90% of these properties required repairs to make them livable. Banks and other lenders generally haven't been keeping up property maintenance. Abandoned 'zombie foreclosures' are a blight on neighborhoods, drain city services, and are a drag on values.
Many US cities are bulldozing them by the thousands. This is being seen from Long Island to Detroit to Nevada. Some of these commercial and residential foreclosure properties offer great deals, with high-profit potential. Others may be better off torn down and rebuilt or repurposed.
The key to success is knowing what you are getting when you are going in.
Even in 2015 'Zombie Foreclosures' remain in the news headlines:
CNN Money reports they are resurging in 19 states including; NJ, CA, NY, NC, TN, VA
RealtyTrac reports a 109% year over year increase in these foreclosures in 2015
Zombie foreclosure properties are up 50% in some part of New York
8,400 of Chicago's 39,000 plus foreclosures are considered zombies
Pulitzer Prize Winner, The Center for Public Integrity reports that thousands of FL foreclosure properties remain on bank books
Even in Orlando which is considered one of the USA's best property markets OS reports thousands of zombie foreclosures still on the streets
The other side of the coin is that real estate investors buying foreclosures need to be sure that they adequately secure and maintain new acquisitions. At least if they want to add value to the community, economy, and want to avoid code enforcement violations, and hope to maximize their real property assets.
The Largest US Bank Foreclosure Property Database
DistressedPro's BankProspector online software service offers access to see what any US bank or credit union is holding in REOs. Comprehensive training and connection tools make it fast and efficient to hone in on the institutions with off-market foreclosure listings and contact the right deal makers.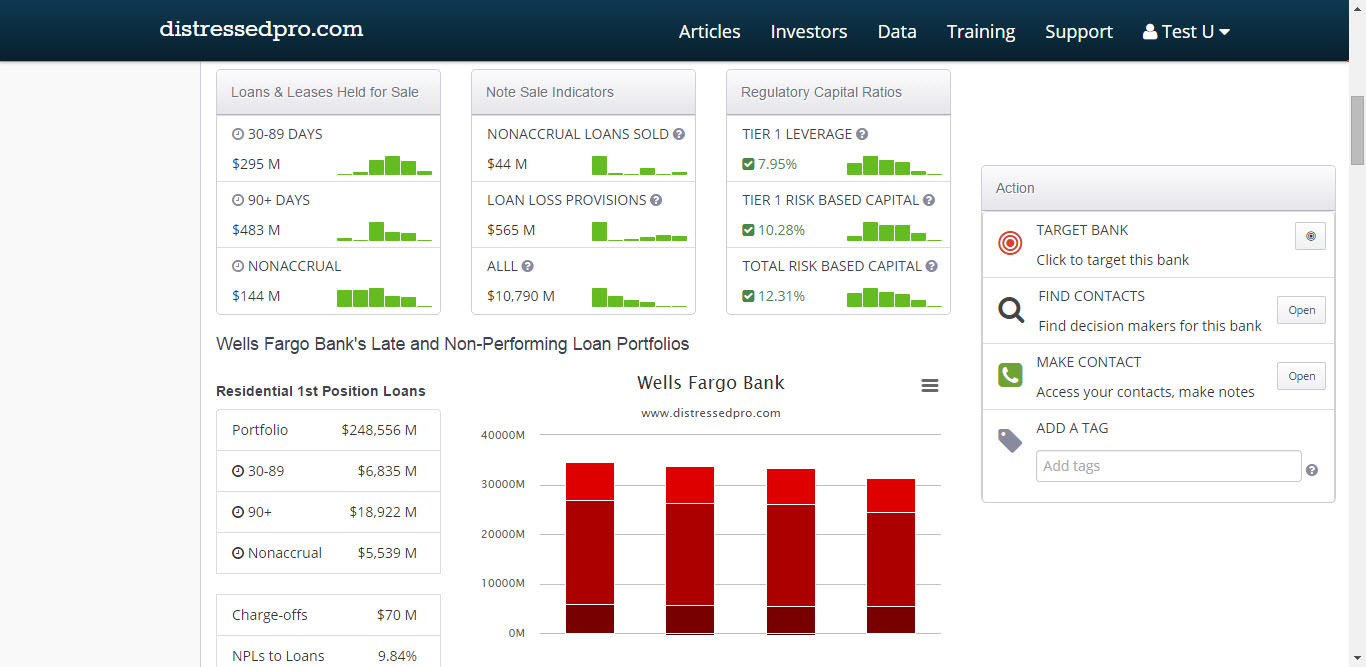 FAQs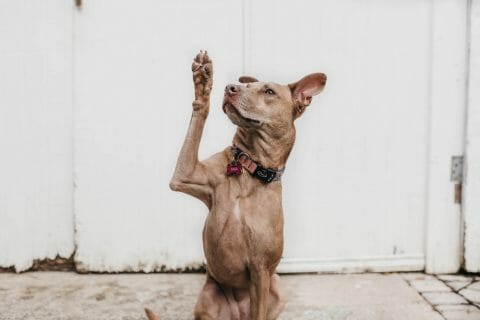 Do you have to have cash to buy a foreclosed home?
No, you do not need to have the cash to buy a foreclosed home.
Generally, there are exceptions, however, you may need to have cash if the property is non-financeable, which does happen from time to time especially if the debtors have left the property in shambles on their way out the door.
Can you get a loan to buy a foreclosed home?
Yes, while you should never rely on financing for a purchase at auction, most of the time you can get a loan to buy a foreclosed home after it's already been owned by the bank.
The difference between buying at a foreclosure auction and buying a foreclosure post auction that has become REO, is that when you're buying a foreclosure that the bank already owns it is simply one party selling to another.
When you are buying at the auction, the auction process is a legal proceeding and the rules are quite different. You should never count on getting financing for a property that you buy at the foreclosure auction.
Are foreclosed homes cheaper to buy?
Yes, foreclosures are frequently much cheaper than from private sellers.
Banks aren't typically looking for a profit they are simply looking to recover some of what's owed, they have no emotional attachment to the foreclosure and they're often most interested in an expedited sale which means more aggressive pricing for you