BankProspector is Prospecting Software for Notes and REO
You'll find more lender direct deals with BankProspector because it shows you which lenders have non-performing notes and REO plus key sell indicators and pairs that data with detailed decision maker contact information.
Here's What You Can Do With BankProspector

See Non-Performing Asset Portfolios for Every Bank and Credit Union in the U.S.
Only BankProspector shows you which lenders are your best sellers for REO and non-performing notes in virtual real-time.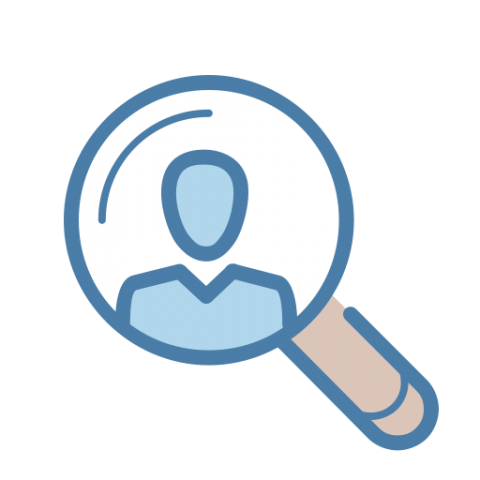 Get Contact Info Including Phone and Email for Decision Makers
Lender direct deals are done between people. Get access to the largest dedicated database of asset managers and bank decision makers on the web.
If you're going to do lender direct deals you have to find the right banks and credit unions and then find the right contacts. There is no shortcut. BankProspector eliminates research time and shows you who your best prospects are in just a few clicks.

Brecht Palombo – Founder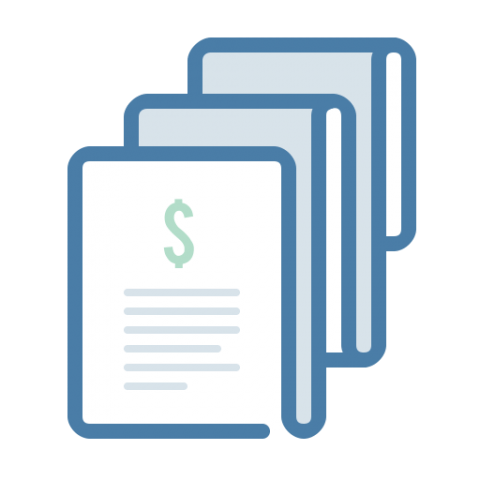 Find Lender Direct Non-Performing Note Deals
Skip the middlemen and go right to the source for non-performing note deals.
BankProspector shows you what lenders have for non-performing note portfolios plus insights into who's selling.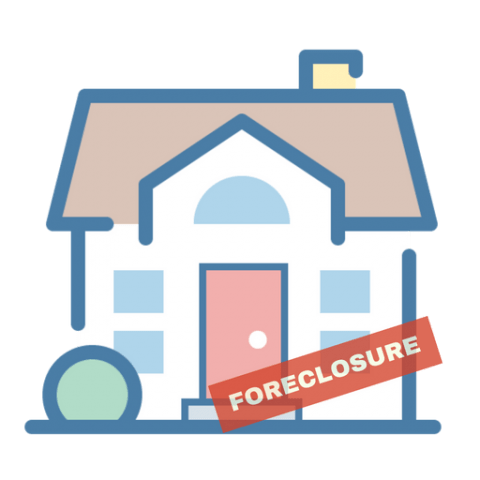 Do Bank Direct Foreclosure and REO Deals
List and sell or buy direct REO and foreclosure deals from banks and credit unions.
BankProspector shows you the REO portfolio balances plus the defaulted loan and pre-foreclosure pipeline.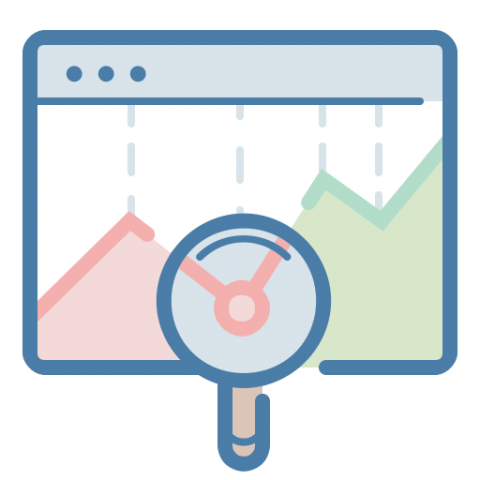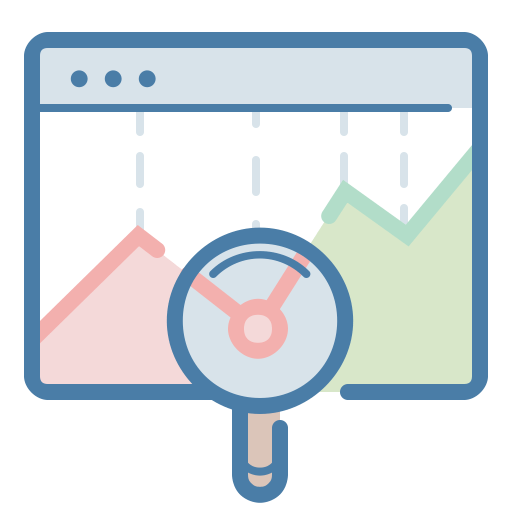 Prospect Better with Financial Health, Sell, and Other Indicators
See the financial health, sell, and other indicators to zero in on your best prospects.
BankProspector gives you insights like no other software into any financial institutions ability, willingness, and history of selling non-performing and distressed assets.
Here's Who's Using BankProspector
Mortgage Note Investors and Brokers
Wholesalers and Flippers
Commercial Real Estate and Debt Investors
REO Listing Agents
Auctioneers
REO and Property Preservation Companies
Consumer Debt Buyers
Family Investment Offices
Private Equity and Hedge Funds
As well as other buyers, brokers, and servicers of distressed debt and real estate
BankProspector Shows You Off-Market Note and REO Portfolio Data
It shows you where the deals are.

Banks and Credit Unions are Repeat Sellers of Nonperforming Notes, REO, and Distressed Assets
In the regular course of business lenders make loans. Some of those loans go bad. Lenders then sell those non-performing loans or else foreclose.
When lenders foreclose they either sell the property at auction or make a "credit bid" and buy the property or "book the property in" and the property becomes REO.
BankProspector helps you identify opportunities to buy, broker, or flip distressed assets including non-performing notes, REO, and other distressed debt.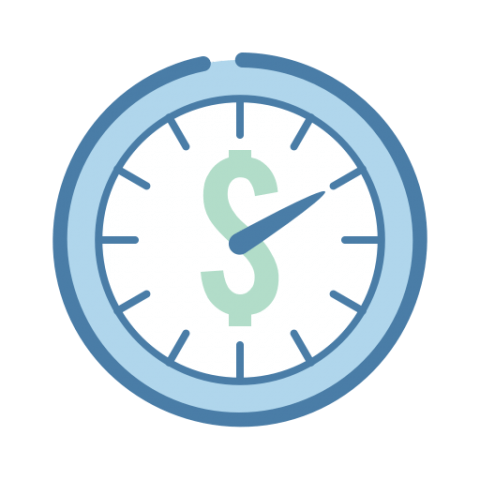 Our servers connect directly to the same servers where lenders file their reports and we update our data every night.
Each quarter all banks and credit unions in the United States are required to electronically file financial reports with portfolio details that include late and non-performing note and REO balances. Lenders make addendums to their data throughout the quarter. We monitor and update our data every night.
BankProspector members access new reports 45-60 days before other services.
See Non-performing Note and REO Portfolios for Every US Bank and Credit Unions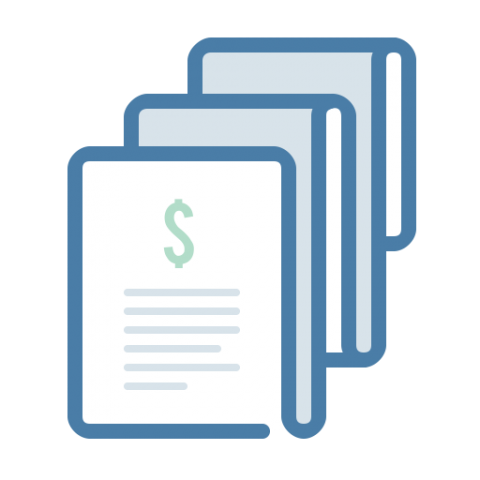 Non-Performing Note Portfolios
Lenders don't report the status of individual non-performing notes or REO. Which means if you want to do these deals then you must identify the people, then the people send you the properties, tapes, or notes.
Find the people not the property if you want to do bank direct deals.
BankProspector data shows you which banks and credit unions are your best prospects so you can focus on finding the deals.
Residential
$102,362,763,000
Commercial
$9,710,651,000
Plus we have data on most other loan types
1-4 Family Revolving Lines (HELOCs)
1-4 Family Junior Liens
1-4 Family First Position
Multifamily
Commercial Non-Owner Occupied
Commercial Owner Occupied
1-4 Family Construction Loans
Commercial Development Loans
C&I – Non-Real Estate Business Loans
Farmland and Agricultural Loans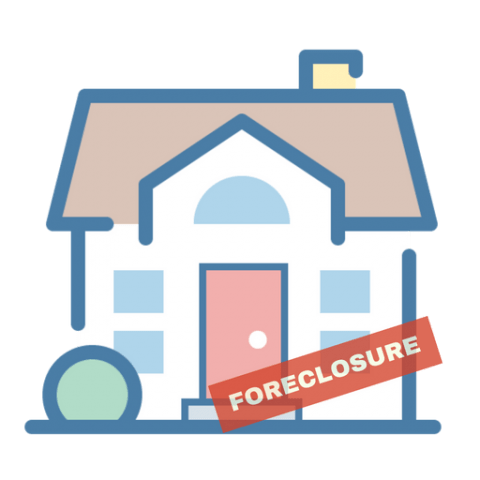 Bank Owned Property and REO
Banks report five types of REO currently reported at $5,552,279,000.
Find the people not the property if you want to do bank direct deals.
Pre-foreclosure, off-market and shadow REO deals aren't listed and you won't find the addresses anywhere. To find these deals you have to find the lender and the decision maker. You can do that with BankProspector.
Residential REO
$2,157,666,000
Commercial REO
$1,873,721,000
Multifamily REO
$87,792,000
1-4 Family Residential
Multifamily
Commercial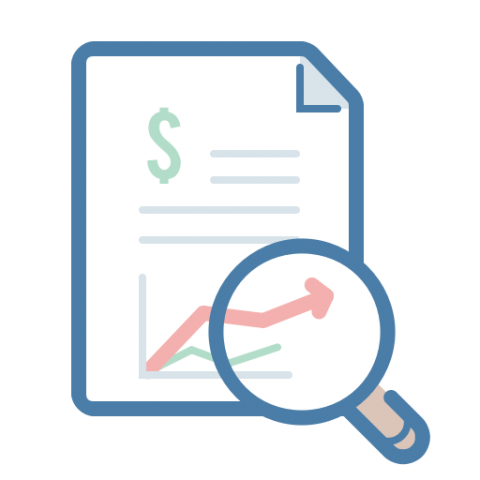 Financial Health and Sell Indicators Expose Off-Market Deals and Shadow Inventory
BankProspector's indicators help you zero in on your best prospects and provide the intelligence you need to uncover your best opportunities.
You'll reduce your prospecting time and accelerate your access to deals when you research your prospects before you put them on your list.

Late and Non-Performing Loans Held For Sale
Late and Non-Performing Loans Sold by Quarter
Non-Performing Loans to Loans Ratios
Charge-Offs and Recoveries
Allowance for Loan and ease Losses and Loan Loss Provisions
Regulatory Capital Ratios
Loss Sharing for Non-Performing Loans and REO

BankProspector Exposes Off-Market Deals and Shadow Inventory
BankProspector lets you see the financial health, sell, and other indicators so you can zero in on your best prospects.
Our data helps you answer these 7 questions, and many other, before you ever make contact with a decision maker.
Do they have assets in my area?
In which portfolios are they having the most trouble?
Do they have a history of selling non-performing assets?
What is the maximum deal size potential ?
Do they have assets in my area?
In which portfolios are they having the most trouble?
Do they have a history of selling non-performing assets?
What is the maximum deal size potential ?
What types of assets are they preparing to sell?
Do they have non-performing assets held for sale?
Do they see their portfolios improving or deteriorating?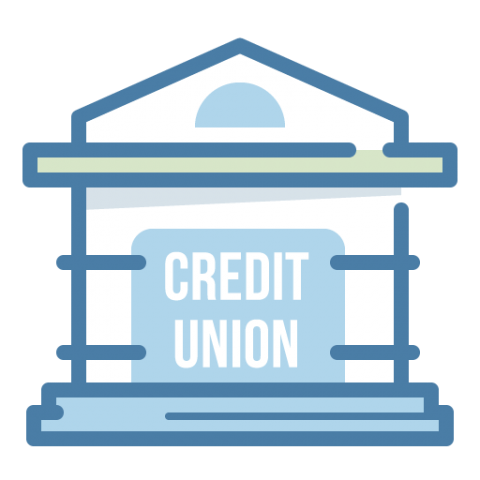 Repossessed Assets and Non-Performing Loans from Credit Unions
BankProspector isn't just for banks, we track every credit union in the U.S. as well.
With BankProspector you'll see what credit unions are carrying for foreclosed and repossessed assets as well as late and non-performing loans.
BankProspector shows you the credit union indicators that can point you to your best opportunities in note and REO sales.

Foreclosed and Repossessed Real Estate
Foreclosed and Repossessed Automobiles
Other Foreclosed and Repossessed Assets
Fixed Rate 1st Mortgages
Troubled Debt Restructured Loans
Loans Held for Sale
Charge-Offs
Other Fixed Rate Real Estate Loans
Interest Only and Payment Option 1st Mortgages
Interest Only and Payment Option Real Estate Lines of Credit
Allowance for Loan and Lease Losses
Allowance for Loan and Lease Losses on Real Estate
Lender Direct Note and REO Deals Get Done Through People
BankProspector Shows You Those People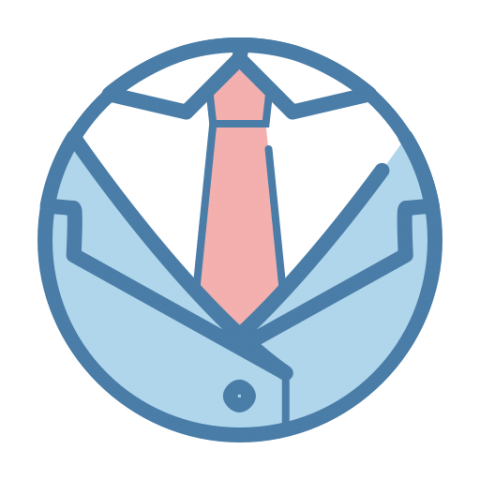 Get Names, Titles, Phone and Email for Asset Managers, Workout, REO, Credit Officers, Collections and Executives with BankProspector
If you've been in the business for any time at all then you know that real deals get done between people.
Lenders don't report the individual problem loans and REOs on their books and there is no database, marketplace, or clearing house where you can shop for them.
That means that if you want to do lender direct deals then you must to connect with the right people.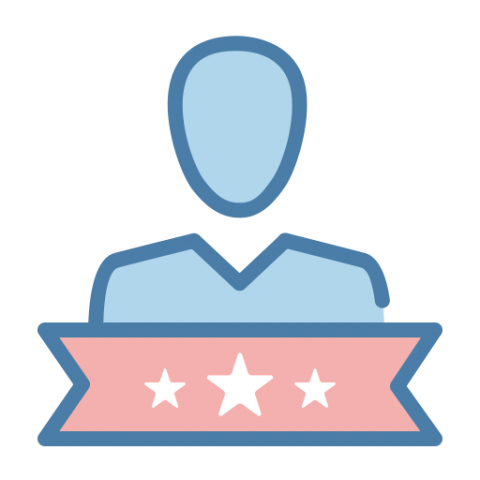 Amateurs Prospect Properties. Professionals Prospect People.
If you're serious about your business then don't try to find distressed properties and non-performing notes.
Find the people in charge of liquidating notes and REO. They provide you the notes and properties. Whether you're a broker or a buyer you need to connect with the right people and BankProspector makes it simple to do that.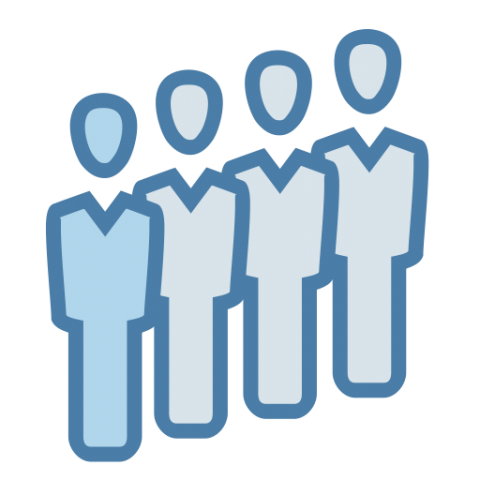 Access 33,373 Asset Manager and Lender Contacts (and Counting)
BankProspector's full-time Contact Managers and research staff are dedicated to finding, scrubbing, and maintaining the largest dedicated database of lender contacts in the business.
While other services might provide department phone numbers BankProspector provides a continually updated directory of the individual people, decision makers.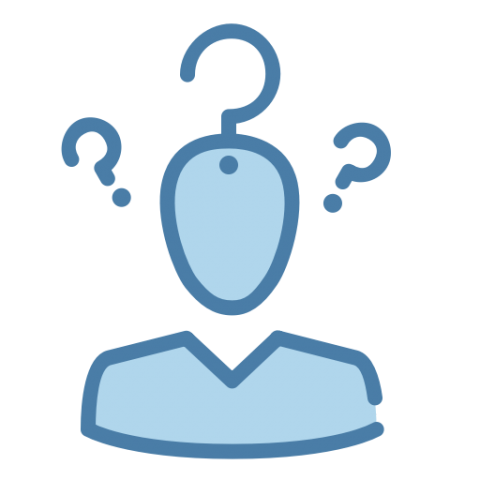 BankProspector Contacts Have One of 271 Different Approved Titles
Each bank or credit union is its own business and the structure of that business and the roles and titles for each one can be different from the next. Extensive research and experience helped us identify the 271 different titles that are most likely to be involved in the workout or liquidation of non-performing notes and REO.
While larger organizations might have layers of asset managers or workout officers by asset type smaller lenders may well use the line (loan officers) to manage workouts or even C-Level execs if the credit is big enough.
No matter who the decision maker is BankProspector can help you find them.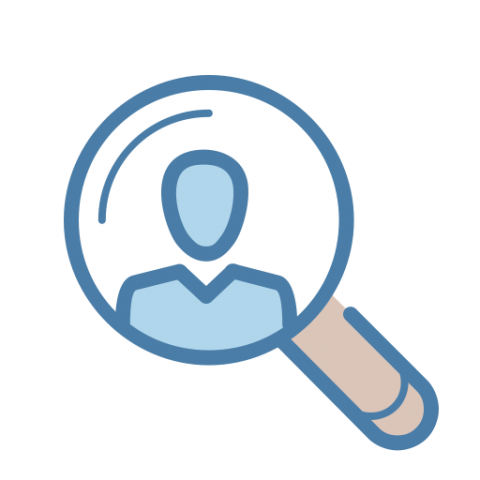 We'll Find the Contact for You if We Don't Have it Already
BankProspector's Concierge Contact Request feature lets you request up to 10 contacts at a time.
If we don't have a contact you're looking for simply choose from one of our 271 approved titles and request it. A Contact Request will be immediately sent to our team and you'll receive a reply via email letting you know about the results of their search, usually, within two business days.
BankProspector is like having your own team of research assistants but without the burden of the expense or management.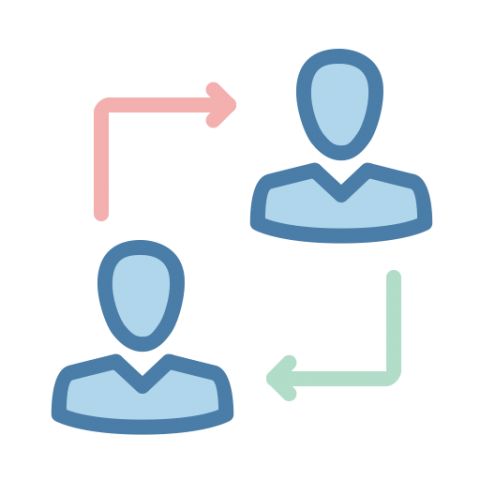 We Fix, Find, Replace and Update More Than 1,000 Lender Contacts Per Month
Personnel in the banking industry is in a state of constant change. In fact LinkedIn stats show that 5.8% of staff in the industry turns over every year.
That's why we are constantly updating our contacts, and, when you find a contact who has changed jobs or has a bad phone or email associated with it you simply Flag that contact and our Contact Mangers will set about finding replacement info immediately.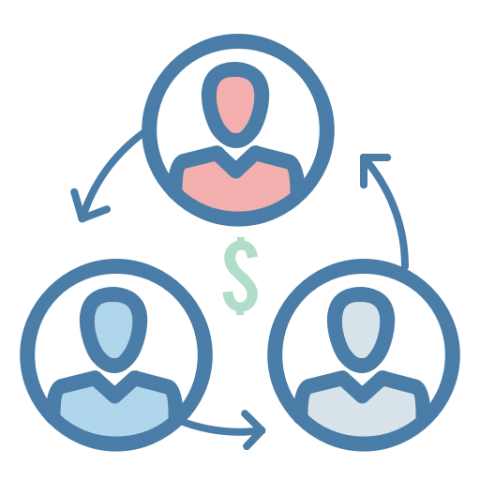 Track All Your Communications and Set Reminders So You Never Miss a Deal
You can use the BankProspector Notes and Reminders to keep track of all your prospecting right from within the system.
BankProspector has simple CRM functionality for adding and updating contacts as well as keeping notes on all your conversations and setting reminders to take action on opportunities.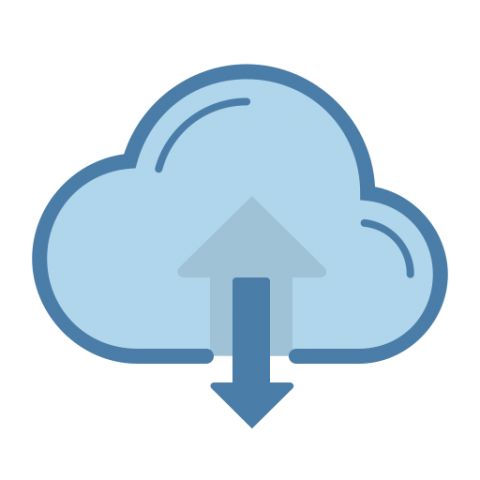 Export Detailed Contact and Financial Data from BankProspector
Our simple CRM might not be enough for you. Maybe you're using your own CRM, or bulk emailing software, or even a power dialer. If that's the case then use our Advanced Export.
Advanced Export lets you select any group of contacts and pair those contacts with specific non-performing asset and other financial data so that you can do intelligent mail or email merges and messaging or so you can simply have that lender's details front and center in your own system.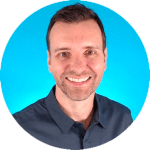 Whether you're a seasoned professional or you're just getting started BankProspector makes it simple and fast to find deals with your best prospects for non-performing loans and REO.

Brecht Palombo, Founder
See What Our Customers Say About BankProspector
Frequently Asked Questions
What kinds of REO does BankProspector track?
Banks report 5 types of REO including residential, commercial, multifamily, construction, and farmland. We track all of those.
What kinds of notes can I find with BankProspector?
BankProspector reports residential HELOCs, seconds (juniors) and first position, multifamily, owner occupied commercial real estate, non-owner occupied commercial real estate, residential construction loans, commercial and land development loans, agricultural and farmland, business or "C&I" loans, auto loans and consumer credit cards.
Can I buy individual notes from banks?
Many of our members have purchased individual notes using BankProspector. The size of the deals you find and what size deals banks will do is up to the individual lenders.
Does BankProspector show listings for individual notes?
That's not how this business works. Banks don't have to report the delinquency status of individual notes. We show you portfolio data, health, and sales indicators as well as contact info. There is no service that can show you individual loan stats unless you're looking for CMBS.
Can I get a call with you before I buy?
Our offers are self-serve. We offer very low, and no-commitment offers. We have extensive information including many hours of audio and video available. We don't do personal demos or individual sales calls. We do staff full time support and you can email or use the "beacon" in the corner of every page to get questions answered. You can also check out our help docs.
I'm an REO agent. Can I get REO listings?
Yes! Many of our customers are REO agents who use BankProspector to find local, regional, and community lenders for whom they can list REO properties
Can I 'cherry pick' non-performing notes or REOs from lenders?
Individual lenders set their own policies on what they will and won't sell. It is not uncommon for a lender to sell a single REO. It is less common to see individual residential note sales. It's not uncommon to see individual commercial note sales.
I've never worked with lenders before, do you have training?
Yes. In addition to Mastering BankProspector which teaches you how to use the software you can upgrade to the Bank Direct Mastery Academy which teaches a complete prospecting system and includes scripts and templates. Please note this is not included with a BankProspector subscription and is an optional add-on.
Do you have a mobile app?
Not yet. Our training can be accessed from nearly any device but BankProspector is best on a traditional screen.
Can my assistant use it instead of me?
Yes, as long as you're in the same office. Logging in from multiple IPs in a day will lock your account. Working from a single office will prevent this. Multiple concurrent logins are not allowed.
Can I share the login with my partner?
No. The license is for a single named user.
What does it cost?
Our BankProspector Basic is as little as $83/month paid annually during our special relaunch pricing.
Can I buy notes from you?
No, we're not selling notes we offer software and training to help you get bank direct note deals.
Can I list REOs for you?
No, we're not a lender we offer software and training to help you get REO listings from banks and credit unions.
Where do the contacts come from?
We have full-time in-house research staff as well as proprietary technology that we use.