Funding | Prospecting | Business Management | Marketing | Education
Funding

Invest in High-Yield Mortgage Notes with Fund That Flip
Fund That Flip is an easy-to-use lending and investment network that connects property buyers with investor-funded loans.
Most loans are hard-money or fix-and-flip, and all are pre-vetted by FTF experts. The funding process is web-based and user-friendly, and investors have access to real-time opportunities and insights.
---
Prospecting
Search for Off-Market Real Estate Deals on Foreclosure.com
Foreclosure.com is an excellent resource for investors searching for off-market deals like auctions, foreclosures, short sales, and bank-owned property.
Site visitors can view basic property stats, the platform updates listings daily, and paid memberships unlock tons of valuable information on property status, history, and other details.
---
Vacant House Data Feed Helps You Find and Target Verified Vacant Properties
How would your business change if you had access to over 1.2 million of the best leads in the country right at your fingertips?
The Vacant House Data Feed software finds verified vacant houses and allows you to easily target leads anywhere in the country or right in your own backyard. This is a game-changer.
---
Automate and Simplify Driving for Dollars with Deal Machine
The Deal Machine app is a user-friendly, time-saving tool that fully automates the driving for dollars process. Users can map and track routes, get property data and owner details instantly, and build highly targeted direct mail marketing campaigns from the results.
You don't even need to know a property's address to dig up data – you can use the app to snap a quick picture, and Deal Machine can identify it. From a picture. This app will change the way you search for distressed properties.
---
Buy and Sell Notes Online with PaperStac
Paperstac is a hassle-free, user-friendly marketplace that helps you efficiently buy and sell notes online. Their easy-to-follow, step-by-step system guides you through each phase of the transaction.
This marketplace can save you tons of time and streamlines the process for note buyers and sellers. Whether you're a first-time note investor or you just need to simplify your purchasing process, try Paperstac today.
---

Find Motivated Sellers on Zillow Using The Z Code
Did you know you can earn income using Zillow? Without funding or credit? Even if you're new to the industry? You can – if you use the Z Code.
Most investors completely ignore motivated sellers hiding in plain sight on the Zillow platform. Watch this video to find out how to earn income using Zillow without owning any real estate.
---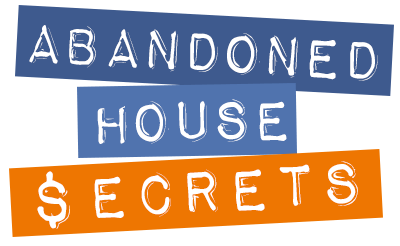 Learn How to Find Cheap Abandoned Houses with Abandoned House Secrets
Want to find cheap abandoned houses at rock-bottom prices? It's easy if you know where to look.
Learn how to get deals on abandoned properties…before other investors even know they're there, and you can make serious profits on your path to real estate investment success.
---

---

Find Out How to Make the Market Work for You with HousingAlerts.com
Want to save thousands on lead acquisition costs by targeting the best zip codes? Learn how to quickly find the hottest (and not so hot) micro markets? Find out more about market momentum and how to track it? Check out HousingAlerts.com.
This system has consistently predicted the starts and ends of every significant wealth-creating real estate cycle for over three decades. If you're ready to get ahead of the curve and learn how to make the markets work for you, it's time for housingalerts.com.
Business Management

Incorporate.com Offers Expert Service and User-Friendly Packages to Help You Make Your Business Official
Business owners at any stage of development can benefit from the services incorporate.com provides. The site offers user-friendly packages organized by state that include the tools and docs a business owner needs to establish LLCs, Non-Profits, S Corps, and C Corps.
Once you've completed the process, the site's Registered Agent service will continue to monitor your business' status and let you know when you need to update or complete time-sensitive documents. Whether you're an established business owner or just starting out, incorporate.com can help.
---

Find and Close More Real Estate Deals with RealEFlow
RealEFlow is a comprehensive software for real estate investing that helps users generate more leads and close deals fast.
Robust tools like the Repair Estimator, Deal Estimator, and easy-to-use Real Estate CRM allow investors to efficiently source, track, and manage transactions every step of the way.
---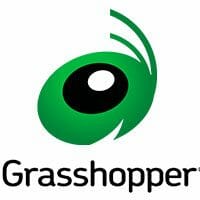 Keep Your Phone Lines Separate and Your Communications Professional with Grasshopper Virtual Phone System
Grasshopper is a user-friendly business phone system that gives your company image a boost with high-quality voicemail greetings, instant missed call messaging, and virtual fax services.
No need to add a company line – with Grasshopper, you can route all of your business communications through your personal phone…without using your personal number. Easy, professional, and convenient – check out Grasshopper today.
---
Google Office Suite
Create, Organize, and Share Files with Office Software
If you've completed the Bank Direct Mastery training course, it's no secret that we like Google Office software. Aside from being super affordable (free in many cases), their products are awesome.
Other perks include the fact that your stuff is saved to "the cloud" and accessible anywhere, and sharing your files (like the tapes you'll be finding) is a snap.
Get Started with Office Tools:
Google Business Suite
Google Suite
Google Sheets
Google Drive
Marketing

Get an Instant Online Presence and Start Landing Leads with Carrot
Carrot takes the guesswork out of digital marketing and delivers easy-launch websites, content marketing tools and templates, and social media integrations for realtors and investors.
With simple, auto-gen site optimization, traffic tracking tools, and top-notch training and support, Carrot is the go-to, full-service digital marketing solution for realtors and investors.
---

Improve Client Prospecting with LinkedSelling
LinkedSelling specializes in B2B lead generation, providing business leaders with time-saving contact prospecting solutions.
Founder and CEO Josh Turner's 5-Part Appointment Generator Masterclass covers proven methods and processes businesses can use to connect with high-value prospects…without paid ads or complex funnels and automation.
In his best-selling book "Booked," Josh brings readers into the world of effective lead generation, communication, and cultivating long-term client relationships.
---

Boost Your Short-Term Rental Property Profits with AirDNA
AirDNA is an excellent resource for short-term rental property investors. Its MarketMinder platform provides market insights on 25 metrics, allowing current and prospective investors to measure a property's performance compared to the region's competition and zero in on neighborhoods with the most growth potential.
The AirDNA Smart Rates pricing tool helps property owners determine the best rental rates based on demand, desired occupancy, and more. This platform can enable you to take your vacation rental business to the next level – check it out today!
---

Capture and Convert Leads with ConvertFlow
ConvertFlow is the go-to source for site conversion tools and templates. You can easily create forms, surveys, landing pages, and more with ConvertFlow's user-friendly platform.
In addition to handy, helpful marketing resources, ConvertFlow also offers e-commerce, SaaS, and lead generation solutions for companies of all sizes.
---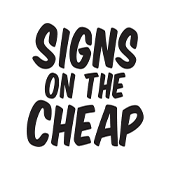 Order High-Quality, Affordable Custom Signs with Signs on the Cheap
Signs on the Cheap provides quality custom signs at affordable prices. On-line ordering is simple, and the site offers volume discounts and regular promos.
Users can upload pre-made designs or create signs from scratch on the site. Whether it's custom real estate signs, sale banners, or advertisements, Signs on the Cheap has you covered.
---

Personalize your Client Email Communications with Connect365
Connect 365 is a sales automation tool that offers clients a more personal experience than other systems out there. The platform sends your emails from your own personal or professional Gmail or Outlook account. That means no more landing in the "Promotions" category – these emails get inbox priority on the first send.
If you're hoping to connect with clients on a more personal, authentic level, check out Connect 365.
---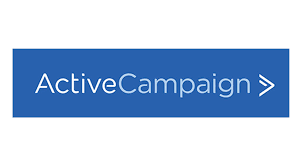 Organize and Automate Email Campaigns with ActiveCampaign
ActiveCampaign makes email marketing and automation a breeze. The easy-to-use platform helps companies of all sizes create professional, targeted campaigns designed to connect with clients and produce results.
Best part? You don't have to be an expert in automation, funnels, or design to use this service. ActiveCampaign handles the behind-the-scenes details, making it simple for users of all experience levels to create and execute successful, scalable digital communications with their clients.
---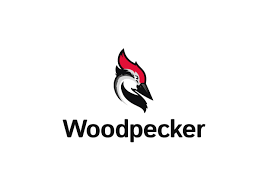 Streamline, Automate, and Personalize Email Campaigns with Woodpecker
Woodpecker.co is an email marketing automation tool that lets users send emails from Gmail and Outlook. B2B companies primarily use it to personalize, automate, and track sales campaigns.
For organized, seamless email communications, give Woodpecker a try.
---

Send Personalized, Automated Messages to High-Quality Leads on LinkedIn with Cleverly
Cleverly streamlines and simplifies the LinkedIn lead generation process with targeting, copywriting, and custom messaging services.
If you want to send professional, personalized messages to clients on LinkedIn (and get responses), check out Cleverly today.
Education
CashFlowChick Teaches Investors How to Profit from Buying Notes
Cash Flow Chick Paige Panzarello is an entrepreneur and expert real estate and note investor with over two decades of experience in the industry.
In addition to her investment endeavors, media appearances, and consulting work, Paige has developed the "Building Wealth with Notes" training course designed to help investors learn how to build and profit from a note-buying business.
---

Learn about an Income-Earning Foreclosure Formula from Hooked on Overages
Help foreclosure victims while earning income for yourself using a tax attorney's hidden formula.
You don't need any special licenses to do it, you don't need startup capital, and you don't need to raise any money to use the Hooked on Overages method. So what DO you need? You need to learn the system. Click here to find out more!
---
Build a Successful Note Investing Business with Professional Training and Mentorship from NoteConference.com
NoteConference.com centers around note investing mentorship and training. Founder and expert investor Mike Ruscica provides NoteConference users with helpful tools, mentoring and training, and valuable insights based on his experience and success within the note investing industry.
Once a student himself, Mike knows what investors need to get started and sustain a profitable note-investing business. If you're looking for in-depth, expert-led training, head over to NoteConference.com today.
---