If you're looking to do more non-performing note or REO deals then you've come to the right place.

– Brecht Palombo, Founder
Since 2009 we've been helping people do more bank direct REO and non-performing note deals. Distressed investing professionals, brokers, note investors, flippers, wholesalers, auctioneers and other distressed asset service providers rely on our tools and training to help them find and close more deals.
From humble beginnings when we sold our first downloadable PDF reports we've since grown into the market leader in distressed asset sales intelligence software and training.
Why Distressedpro.com
When I first started out in this business there were no online tools and there was no training publicly available. I was lucky to have found a mentor who pointed me in the right direction. Back in 2006 if you'd told me that within a few short years I'd have been involved in more than $200MM in transactions for lenders I might not have believed it.
See, even the most experienced real estate professionals I spoke with at the time were struggling to "crack the code". Maybe that's where you're at today.
What I found out pretty quickly was that when you're the one with the direct connections to the best bank owned discounted and distressed deals. You become really popular really quickly.
It changed my entire business forever and my goal is to do the same for you.
Lenders offer the holy trinity of opportunities…
Repeat. Lenders have a continuous stream of 'product'. In good times and in bad lenders are constantly dealing with defaults and workouts non-performing notes and REO.
Discounted and distressed. Lenders sell assets when things go wrong. But lenders aren't very well suited for dealing troubled assets and maximizing their returns. Moreover they're regulated and, in many respects, their hands are tied when it comes to being smart about workouts and collections.
Non-Emotional. Lenders, unlike private sellers, are in the business or originating, then servicing, then collecting on debts. When they have something go wrong and they need to take a hit or a haircut its a simple matter of calculations. If you've ever dealt with a private seller in a distressed situation you know that this is definitely not the case.
Even more than that, lenders offer you three bites at the apple: the note before the foreclosure, the foreclosure sale and the REO or bank owned property after the sale. No other seller in the market offers the same. With our tools and training you'll be able to take advantage of all three.
We exist so that you can do more deals more profitably and faster than you ever have before.
What We Offer
Software
BankProspector is a hosted online software as a service (SaaS) that you use to source institutionally owned off-market notes and REO from banks and credit unions. It is designed to get you fast easy access to non-performing loan and REO portfolio information, financial health and "sell" indicators and contacts so you can source more deals.
Training
We offer basic as well as advanced training for anyone who wants to do more note or REO deals. We'll teach you how to find and close note and REO deals – we'll teach you what all the numbers mean, what to say, who to call, how to find the best contacts and much much more. We are constantly updating our training library. Subscribers rave about our interview series and other free content.
Investor Services
If you have more money than time then you should register as an investor. If you need financing for your deals we can help with that. If you're looking for JV investor partners or end buyers for the deals you're sourcing we have them.
How We Got Started
It was late 2006 and the froth in the real estate market was palpable, at least from where I stood… just like the market we're in today.
I had just opened my first brokerage after 5 years slugging it out for someone else and I had my own condo conversion flip levered up and in full-swing.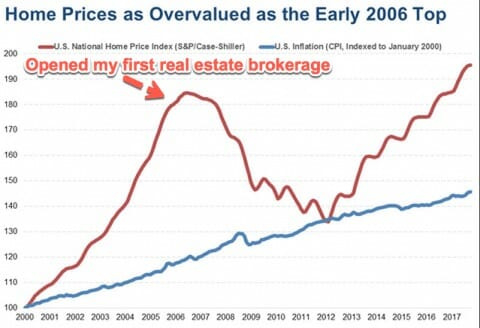 I'd been through a crash once already and was dead set on avoiding the next; but how? Constantly chasing down unrealistic, overpriced, difficult, emotional, private sellers wouldn't get me where I wanted to go.
How could I build a real estate business where…
It didn't matter if the economy was doing well or poorly
I could do repeat discounted deals with a single seller
I could eliminate all the mis-emotion and just deal with business people who could make the decision to sell based on real numbers
Then while attending a large multi-property auction it dawned on me – LENDERS were the answer.
When I started there was no information, no software, no training.
When I started in this business I was clueless. I cold called. I smiled and dialled. I sent "direct mail".
Then – in a small conference room in Pennsylvania, buried in a 3-ring binder full of hastily copied training material from a slapdash, costly training course – I caught my first glimpse of how I might stop wasting all my time and zero in on my most likely prospects.
Hundreds of Transactions; Hundreds-of-Millions in Volume
Now, years later, I've been personally involved in hundreds of transactions for banks totaling more than $200 Million in non-performing and distressed asset sales for lenders.
I've sold non-performing notes, and REO on all types of assets from single-family REOs to golf courses, office parks, apartment buildings, gas stations, condo projects – you name it.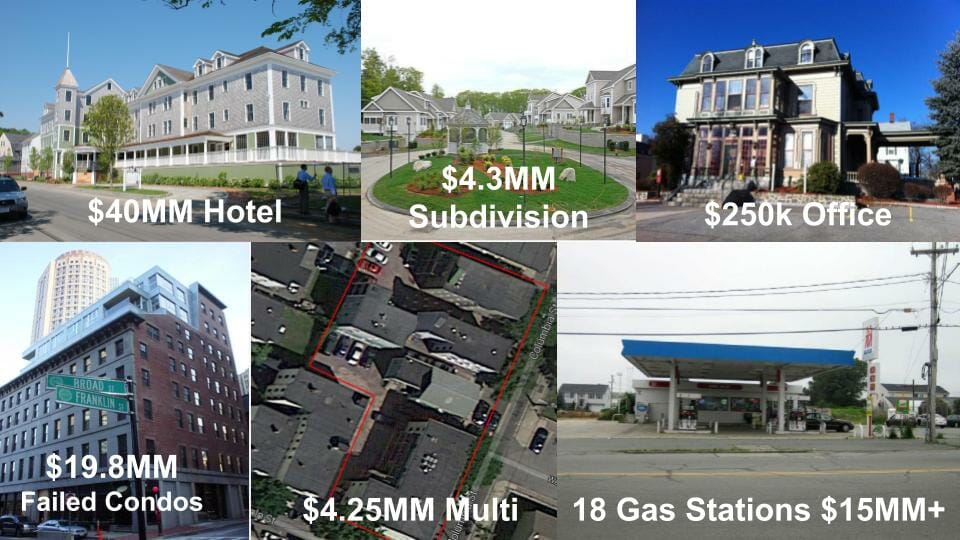 I dove deep into discovery. I researched everything. I interviewed bankers, regulators, and everyone in between for this website.
I took what I learned about how to know which banks are selling distressed property and notes and built BankProspector software to allow anyone who wants to jump into this exciting and profitable business to have the tools I wished I'd had when I got started.
A Complete Distressed Assets Prospecting System
I quickly learned that, for beginners, the software wasn't enough – they needed training too. Most people have never done a note or REO deal direct with a lender.
So in 2012 we developed a comprehensive training system that I'm proud to say has taken brand-new people and made them successful in a matter of weeks.
The deals and connections you make in this business can be life changing.
If you're looking to up your game and start doing some of the most profitable distressed debt (non-performing note) and REO deals then you've come to the right place.
Get started with us today and we'll help you quickly determine whether or not we have a solution that's right for your business.
Who We Are
Leadership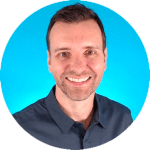 Brecht Palombo is the founder of distressedpro.com. He's a licensed auctioneer and real estate broker in a number of states. He's been involved in nearly $200MM in distressed assets sales of mostly commercial, multifamily, and construction projects. he's worked extensively with lenders in the disposition of assets through foreclosure, note, and REO sales.
---
Advisors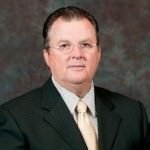 Pat Blount is perhaps one of the most seasoned professionals in the note business on the planet. Pat has more than 3 decades in the industry. He owned his own successful note brokerage and he has worked for the largest seller of debt there is. With billions of dollars in transactions complete Pat's guidance and clarity on what professionals in this business need to succeed is invaluable.

Ruben Gamez, originally a software developer, Ruben bootstrapped his software business, Bidsketch, while working full time and was quickly able to grow it into a profitable business. He spent several years working for a billion dollar payroll company. There he helped build and manage a custom proposal system that was used to regularly win seven and eight figure deals. After learning about the psychology behind closing large deals and helping friends with their client meetings, he decided to make it his mission to take away the pain from the proposal process and thus was born Bidsketch.
---
Team
The distressedpro.com team is a modern distributed team of remote workers consisting of writers, editors, and technical professionals located in the Greater Boston Area, Florida, the Philippines, and the UK.
Distressedpro.com was started in 2009 by Brecht Palombo. Distressedpro.com, BankProspector, and the Academy are products of Provest Group Inc.
Mailing Address: Provest Group Inc. 320 SW Century Dr., STE 405 PMB 140 Bend OR 97702