Distressedpro.com is home to BankProspector, the Distressedpro.com Academy, and serves verified investors through our VIP membership.
What We Offer

Who We Are

About the Company
BankProspector
is a hosted online software (SaaS) you use to source institutionally owned off-market notes and REO. It is designed to get you fast easy access to non-performing loan and REO portfolio information, "sell" indicators and contacts so you can source more deals.
The Academy is for you if you know that you need more deals and you know you should be calling on lenders for distressed assets but you want a step by step plan so that you can get started the right way.
The Verified Investors Program is for you if you're an independent or institutional investors who has more capital than time. You can list your investment criteria and our army of prospectors will submit deals that meet them.
Leadership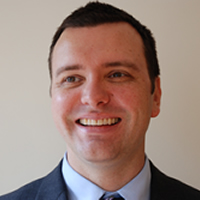 Brecht Palombo is the founder of distressedpro.com. He's a licensed auctioneer and real estate broker in a number of states. He's been involved in nearly $200MM in distressed assets sales of mostly commercial, multifamily, and construction projects. he's worked extensively with lenders in the disposition of assets through foreclosure, note, and REO sales.
Advisors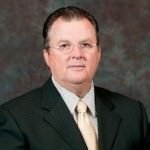 Pat Blount
Pat is perhaps one of the most seasoned professionals in the note business on the planet. Pat has more than 3 decades in the industry. He owned his own successful note brokerage and he has worked for the largest seller of debt there is. With billions of dollars in transactions complete Pat's guidance and clarity on what professionals in this business need to succeed is invaluable.

Ruben Gamez
Originally a software developer, Ruben bootstrapped his software business, Bidsketch, while working full time and was quickly able to grow it into a profitable business. He spent several years working for a billion dollar payroll company. There he helped build and manage a custom proposal system that was used to regularly win seven and eight figure deals.
After learning about the psychology behind closing large deals and helping friends with their client meetings, he decided to make it his mission to take away the pain from the proposal process and thus was born Bidsketch.
Team
The distressedpro.com team is a modern distributed team of remote workers consisting of writers, editors, and technical professionals located in the Greater Boston Area, Florida, Indiana, and abroad.
Distressedpro.com was started in 2009 by
Brecht Palombo
. Its a division of Provest Real Estate Inc.
Mailing Address
Provest RE Inc. 153 Rainbow Dr #5306 Livingston, TX 77399