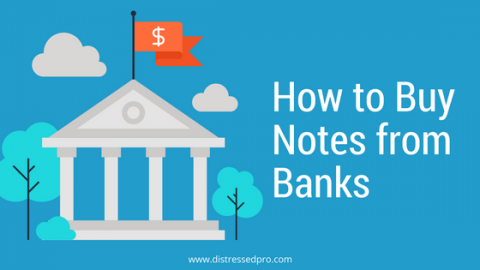 Buying notes from banks can be hugely profitable, especially when they're non-performing or real estate varieties.
The note buying process is mostly the same, whether you're buying mortgage notes, business notes, or any other notes. The differences lie in the borrower and collateral evaluation stages, not during the search for notes.
Buying notes from banks requires more effort than buying notes from brokers, hedge funds, or marketplaces. However, it also provides the best returns and the most flexibility in strategy, which maximizes profit opportunities.
In this guide, we'll cover:
Here's a video offering some expert insight into how to buy notes from banks. Keep scrolling and you'll find more details on the buying process.
The Difference between a Performing and a Non-Performing Note
A note, also known as a promissory note, is a legally binding, written promise that outlines a loan's repayment terms and timelines. Payment histories typically determine a note's status. The two primary statuses are:
Performing Notes: A note that's consistently repaid according to loan terms
Non-Performing Notes: A note that hasn't been repaid according to loan terms for 30-90 days
So what's the difference?
From a note investing standpoint, the difference between performing and non-performing notes lies in lender repayment expectations and risk. If a borrower consistently pays according to loan terms, lenders have minimal motivation to sell it.
However, once a performing note hits a non-performing status and repayment expectations dwindle, the note becomes a lender liability. Banks will make plans to recoup the loan balance by either selling the note or foreclosing on the property tied to the note.
Buying Performing Mortgage Notes from Banks
Buying performing notes from banks isn't ideal for the average note investor. Inventory is limited, and unless your name is Fannie, Freddie, or Goldman, you probably won't have much access.
Banks occasionally have performing commercial notes that are simply "out of covenant." This status means that though the borrower is paying, they have broken a rule or stipulation in the note.
In other performing note sale instances, a borrower is still paying, but the note no longer fits in the lender's "box."
Sometimes banks hold "portfolio loans," which are usually non-conforming. You may find these loans for sale, but building an entire business around buying them would be tough.
Banks bundle and sell pools of performing notes in the secondary market or hold the notes on their books as whole/portfolio loans for interest income.
Non-performing notes, on the other hand, weigh heavily on a bank's balance sheet. When banks have non-performing loans, they have to set aside cash for future losses, which cannot be used for investments.
Buying Defaulted or Non-Performing Mortgage Notes from Banks
Non-performing notes typically end up in a workout or special assets department or in much smaller banks with the originators. Workouts and default servicing require human resources. The non-performers are a drag on the bank in every way.
Learn how to find and purchase these notes with our 4 steps to buying bank notes.
Why Do Banks Sell Non-Performing Notes?
1. To avoid unknown liabilities.
Sometimes a lender has a non-performing note on an asset, like a gas station or an old factory where they don't want to foreclose due to environmental contamination potential. A site could be clean, but the bank may choose to avoid a foreclosure if there's a perceived liability.
Once a bank gets into the "chain of title," they risk future litigation. A smart (and litigious) person goes after "the money." Obviously, that's the bank.
2. To avoid high legal costs and long foreclosure processes.
Different municipalities have different foreclosure laws. If a bank has a pool of non-performing loans in an area where a long, drawn-out foreclosure process is likely, they might deem selling the note is more advantageous.
3. Banks don't always have the same flexibility and workout options as private investors.
Banks don't always have flexibility on loan workouts. Banks are highly regulated, which means that "the box" within which they work to "rehab" or restructure a loan is not as malleable as that of a private investor or fund.
4. Selling non-performing loans is faster and cheaper than foreclosing on and selling REO.
A bank can sell and close on a non-performing loan sale in under a month. They're able to refill their coffers and eliminate working-hours, legal fees, compliance costs, and months of effort.
Consider what's involved in foreclosing on a property, beginning with "booking it in" (repurchasing the note at auction), listing it, and selling it.
Legal fees for notices
Auction fees
Property preservation costs
Municipal compliance costs
Realtor fees
Market price risks
Vandalism
The list goes on.
Once a bank adds up all the costs and time required to deal with foreclosing on numerous non-performing loans, simply selling the notes seems like the most cost-effective, expeditious option.
The Worst Ways to Buy Non-Performing Notes from Banks
Here are a few quick tips about what not to do when trying to buy distressed notes from banks:
1) Don't Expect to Find Lists of Non-Performing Notes for Sale
Finding non-performing notes for sale through public sources is extremely uncommon. A standardized reporting method or easy-access list doesn't exist.
When it comes to buying notes, you have to find and connect with the right people to get the best deals. There's no way around this part of the process.
Banks report when they have filed a Notice of Default, but it's usually too late to buy the note by then. The only way to get a list or a "tape" of notes is from the seller.
2) Don't Try Calling on the Big Banks
Don't expect to buy residential notes direct from big banks. These massive institutions usually only sell big pools to big players. An average note investor's purchase doesn't move the needle.
Occasionally, big banks have regional, small-balance commercial loan workout teams that can sell, even one-off, commercial notes. However, low-level special assets employees who can sell you a borrower's mortgage don't exist.
Inevitably, note buyers who pursue the big boys get frustrated and go over to the BiggerPockets forums and say "it doesn't work, banks don't sell notes," and then other people who also aren't well-versed in the business agree. But banks do sell notes; investors just need to work with the right institutions.
3) Don't Try "The Bottom-Up Approach" to Buying Notes from Banks
In this approach, investors find a struggling homeowner and try to purchase the loan's note through the debtor's lender. It can work if the borrower's loan is a portfolio loan with a local, regional, or community bank, but it won't work with the big banks.
I've not heard one single first-hand account of an independent buyer buying a single residential note from a Top 10 bank – not one.
If you have personally had success with this approach, we'd love to hear about it in the comments.
The Best Ways to Buy Non-Performing Notes from Banks
The best and most reliable way to buy notes directly from banks is to begin with the decision-makers at your local, community, and regional banks and credit unions.
Buying notes from banks is essentially a B2B sale. You are in business, and they are in business. They have a problem, and you have a solution. You need to find the right banks and then find decision-makers.
Below is the process outline. There's more to buying non-performing notes from banks, though, and we delve into all of the details in our Academy courses.
1) Find your niche.
Start the note buying process by zoning in on the assets and areas you understand or are willing to learn about. Some niches include:
First position residential notes
Junior or second position residential notes
Gas stations and convenience stores
Office properties
Hotel and other hospitality properties
Owner-occupied commercial – where the owner runs a business from the property
Consumer credit cards
It might also make sense to limit your search geographically. It's hard to be an expert everywhere, so you need to find your niche in the marketplace.
2) Find local, community, and regional banks that have the types of notes you want to buy.
Banks file reports each quarter that provide surprisingly deep insight into which banks are selling notes and which aren't. We use these reports to find the real sellers, and then we use a collection of other resources to find decision-makers.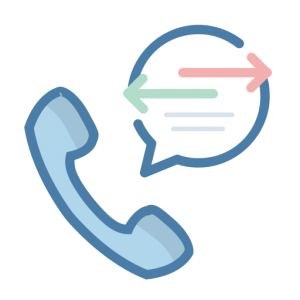 3) Call the bank's highest-ranking decision-makers if possible.
Ask front-line decision-makers to direct you to the people who are responsible for selling notes. This person's title or the department's name will vary from bank to bank depending on the size and, to some degree, the locale. We have a complete list of titles in the Academy.
The smaller the bank and the bigger the credit (bank-speak for note), the higher up the chain the decision will be made.
4) Be in a position to buy when they're ready to sell.
Implement a system that tracks each bank's selling habits and alerts you when it's time to reach out. Some banks sell notes on a regular schedule, and others only sell on an as-needed basis. Regardless of a bank's note selling trends, a well-maintained system will catch any patterns.
When it's time to check in with a bank, don't waste time. Contact the bank often to stay top-of-mind. You want to be first in line when they're ready to sell.
5) Get an understanding of their note selling process.
Some banks have a dedicated trading desk. Some really small banks have the "line" (loan officers) handle their own workouts. Some banks incorporate direct involvement from top officers.
You won't know how a bank handles their note sales and workouts until you call.
Tip: Banks do very little without legal counsel. Find out which local attorneys handle most of the bank work and get to know them.
Note Buying Due Diligence
If you've gotten this far into the bank's note buying process, it's time for due diligence. Start by asking the bank to send you a "tape." Tapes are spreadsheets with the loan numbers and other pertinent borrower and collateral information about the notes that the bank is going to sell.
Note Buying Due Diligence Quick List:
Reference the tape to confirm balance, outstanding interest payment, and loan term details. If you can't find the information on the tape, contact the seller to verify the figures.
Run a title check to identify existing liens and ensure the note is in the first-lien position (meaning you'll be paid first in a foreclosure scenario).
Research the note's collateral (usually a property) to find its estimated market value, property tax and deed histories, and easements. Consider property condition and potential repairs expenses, too.
Secure funding for your investment. Once you've done your research and run the numbers, you'll know what you'll need to buy the note. And don't let limited finances stop you. There are ways to buy notes with no money, too.
Some note types and investing strategies require further due diligence measures.
Tip: As a general rule, know the seller, the borrower, the note figures, and all aspects of the collateral before you buy a non-performing note.
Buying Notes From Banks Tips and FAQs
How to Find Banks Selling Non-Performing Notes
Finding banks with notes for sale requires research and efficient, effective communication.
1) Find Lender Prospects
Since there isn't a centralized list of banks selling notes, you may need to check a few sources for prospects.
These financial regulatory agencies keep reports on banks and credit unions that provide excellent insight into financial institutions' portfolios. You'll have access to spreadsheets and documents tracking non-performing note volume and other important note-related details that'll help you determine which banks are worth pursuing.
You may have to dig a little to get all of the information you need, so expect this process to take a little time.
You can save time and effort during the lender search by utilizing a tool like BankProspector. The software keeps real-time information on:
Late/non-performing loans
Note portfolios by asset type
Lenders' non-performing assets and pipeline
Holding loans
Non-performing notes sale histories
By assessing these various details, you can zero in on the best places to buy notes.
Here are some clues to help you speed up your search:
Banks report a couple of indicators that offer insight into what's happening in their portfolios and what motivation levels they might have to sell. The key indicators that we look at are:
Non-Accrual Loans Sold – Banks report the non-accrual loans that they sell throughout the quarter. Banks that have a history of selling non-accrual are more likely to sell in the future.
Late and Non-Accrual Loans Held for Sale – Banks report the total volume of delinquent and non-accrual loans that they're holding specifically in a "bucket" for sale.
We consider other indicators, like the non-performing loans-to-loans ratio, whether or not they're taking charge-offs, and more. You can go more in-depth on this with our free training, or if you're really serious, check out the Academy.
2) Who are the decision-makers at banks that sell non-performing notes?
Decision-maker titles vary from bank to bank, primarily driven by bank size and note asset type.
Smaller banks could have decision-makers all the way up to the president involved in certain non-performing note sales. A local bank is a small business and operates like one, with decision-makers, processes, meetings, and lots of staff involved.
Larger banks often have secondary marketing desks or workout officers who handle note sales, though senior management members sometimes make the deals.
3) Contact Bank Decision-Makers
Deals get done between people. Once you've identified your contact, it's time to connect. There are three ways to communicate with banks selling notes.
Phone calls allow you to make a clear and personalized connection with a decision-maker. Unlike written contact methods, you can easily confirm whether you've connected with your contact.
When you start calling banks for non-performing notes:
Call as high up in the organization as you feel is reasonable. At big banks, you obviously won't be talking to the president. At smaller banks, you will. Wherever you're calling – call as high up as seems reasonable.

Call with a name. Don't call in and ask for the person in charge. This technique shows that you have no idea what you're doing. You'll get endless voicemail at best. Do your research upfront to get a name, an email, and hopefully, a direct line for the person you suspect is the decision-maker.
Emailing bank contacts is an efficient way to introduce yourself and keep communications organized. However, it can be challenging to break through and get the conversation started.
When you cold-email banks or initiate contact for the first time, how you convey your message is critical. Briefly introduce yourself, what you do, and how it benefits them. Remain professional yet friendly and stick to the point.
Some bank contacts are accessible via professional social media platforms like LinkedIn. The passive approach won't get you very far, though.
Being on the platform and presenting yourself as a note investor on your profile and in groups is helpful. However, to get a bank note seller's attention on LinkedIn, you'll have to contact them directly. This method is similar to emailing – make sure you're concise, and explain who you are and what you do.
What Kinds of Non-Performing Notes will Banks Sell?
Banks sell all kinds of non-performing notes. The most successful note investors focus on individual asset types.
A non-performing note workout on with a single family homeowner who lost his job and is behind on his payments is completely different from working with a business owner who is struggling to pay the note on a commercial property where he runs his business.
Will Banks Sell Individual Non-Performing Notes?
It depends. When you're buying non-performing notes from a bank, ask yourself, "what's in it for them?"
For example, why would a big bank sell a single residential note? Your purchase won't move the needle for them, and they'll need to do things that are not part of their regular business routine. There's no benefit to the bank whatsoever.
If you're talking to a small local or community bank, the equation changes. A small pool of residential notes, a commercial property note, or even a single residential note might actually make a difference to them if they can get it off their books.
But maybe you need to change your thinking.
There is a virtually endless demand for non-performing notes from investors out there today. You don't need to go after just one note.
Instead of limiting yourself to a single note, consider finding a pool and keeping the best note, and flipping or selling the rest to other investors. If you're going through the effort of calling or sending emails to find non-performing notes from banks, you should be looking for as big a pool as you can find.
If you're unable to move the ones you don't want to keep, let us know. We have billions of dollars of appetite for these assets, like many other companies in the space.
Ultimately, if you just want to buy one note, calling on banks isn't the right approach.
Buying Notes From Banks – The Steps to Note Investment Success
Zone in on Your Preferred Asset Types 
Whether your strategy involves buying residential mortgage notes for a quick foreclose-and-flip or you want to build a commercial note portfolio, learn your market, and then find sellers.
Find Bank Note Sellers 
Research bank note portfolios, sale histories, and asset types to determine the lenders most likely to sell non-performing notes. Learn and track seller habits, so you know when to reach out.
Establish Communication Lines with Bank Contacts 
Now that you know about the bank, develop a relationship, so they know and trust you. The more successful note transactions and ongoing communication you maintain with a seller, the more likely you'll remain top-of-mind when the lender's ready to sell.
Follow the Due Diligence Process 
Once you've settled on a good deal on mortgage notes, run the numbers, research borrower and collateral histories, and secure your funding. If it all aligns, buy the note!
Our DistressedPro experts have extensive experience buying notes from banks, primarily because, time and time again, it proves to be the best way to invest in notes.
BankProspector simplifies the process and make it easy for all note investors to maximize their time (and hopefully, profits). Learn more about our methods through our free webinars or jump-start your note investing endeavors and search for off-market note deals on BankProspector today.