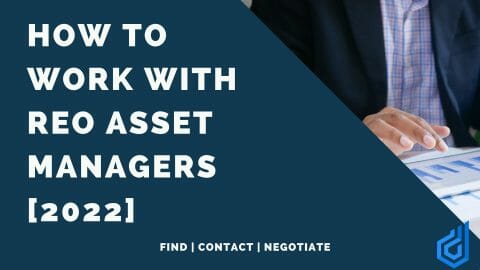 Want to buy foreclosure deals direct from REO companies and servicers? Want to become an REO listing agent?
You're in the right place. This guide goes deep into exactly what you need to do and then we give you a free starting list of REO asset management companies.
Wouldn't it be great if you could wake up to new REO property deals at rock bottom prices?
Would you be relieved if you knew that you have an active list of asset managers that will provide you with the best deals whenever the come up?
In this ultimate guide, you will learn all of the process and techniques that our students use to consistently get deals from REO asset managers.
You will learn:
What is an REO Asset Manager?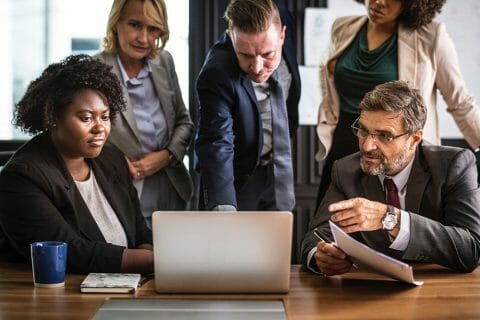 An REO asset manager is a bank officer who is responsible for the foreclosed properties that the bank has acquired.
There are a lot of different titles who might have the responsibility for managing REO but typically the roles of an REO asset manager are the same regardless of the title.
You might find titles like real estate manager or special assets manager or workout or a variety of other titles.
We provide a list of all the titles in our Academy training but essentially what an REO asset manager is in charge of, is maintaining and then liquidating the property.
Which banks have REO asset managers?
In very small banks you might find that even the mortgage officer who plays the loan will be responsible for REO asset management while in mid size and regional banks oftentimes the REO department will be divided based on the size or type of asset.
For example, you might find there are residential REO managers or a single manager and then commercial workout officers may be responsible for the commercial REO. That group might further be divided by the size of the asset, for example, assets worth under $1,000,000 or over $1,000,000.
The sweet spot for working directly with REO asset managers is going to be in your local, community, and regional banks.
Large banks, say the top 10, frequently outsource all of their REO asset management to other companies whose sole focus is special assets.
Are Special Asset Managers the same as REO Asset Managers?
Special assets is simply a term for a kind of assets, it usually refers to loans that are non-performing or sub performing including those loans that end up in foreclosure or foreclosed upon and become REO also known as OREO or other real estate owned.
It's really not about the specific title. Like any business, titles will change from lender to lender. It's more about finding the person who is responsible for the bank's foreclosures.
What an REO Asset Manager Does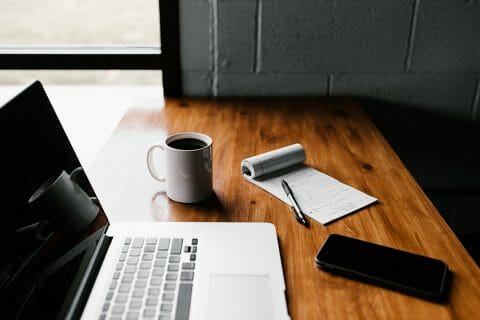 The REO Asset Manager job includes the hiring for the maintenance and disposition, which refers to the sale of the asset. Depending on the size of the bank you may find a variety of configurations for what an REO asset manager department looks like.
An REO asset manager a property preservation company, a realtor, and other related service professionals will be responsible for securing, maintaining, and eventually selling the asset.
Will an REO Asset Manager Sell a Property Direct to an Investor?
Yes, they can. While it's true that most of the time an REO asset manager will list the property for sale with a realtor in the open market, this is not a rule. There are lots of reasons a bank can find not to sell their REO through traditional brokers. Further, there is no requirement except in certain cases that an REO manager hire a realtor.
"How can you be sure that these contacts you provide actually respond and will provide a user with info and be willing to sell, rather than just direct you to an REO agent that lists their assets?"
The short answer is, you can't. But let's flesh that out a bit.
If you are looking to buy individual REOs and you require financing and you're mostly interested in individual residential assets, going direct to the banks is not for you. You should get hooked up with a competent local agent whose focus is on REO and foreclosures.
If you're going to go bank direct, you need to offer something of value to your prospect. This is Sales 101. Before you call you need to have an answer to the most basic of every prospect's question – WIIFM aka "What's in it for me?"
Consider the job that an REO manager or special assets or workout officer does. First off, it's a job. These are not their own assets. They do not own them and very likely, their compensation isn't tied too indelibly to the eventual outcome of every property.
The motivations for someone at a bank to work with you are not the same motivations that you would have in dealing with a private seller. Private sellers have skin in the game. For most private sellers the outcome of the transaction is paramount, not the process to get there.
For an REO manager (workout, special assets) the outcome matters but not without process. If you're calling a bank and you're interested in buying a single residential property … don't… go work with a broker. What possible benefit could you bring to the table?
A busy banker has a stack of files they're dealing with, they have professionals in place who are happy to help you and that's why they've listed the property with them. Dealing with you is in fact, a nuisance, and that's why they have brokers. So the question is, are you going to make their lives easier or more difficult?
Suppose you represent a private investment group and you're buying bad paper, commercial assets, or bulk REO? Well that is an entirely different story. The WIIFM for your prospects could include:
You're going to clean up numerous headaches in a single transaction.
You'll eliminate the need for a lengthy or expensive foreclosure process.
You eliminate maintenance and insurance costs.
You cram down transaction costs.
In the end you are going to make his or her life and work easier… if not, then you're sunk.
The foreclosure process can be difficult and expensive for banks and the ongoing upkeep and maintenance as well as the additional liabilities associated with foreclosure or owning foreclosed homes as a bank including:
forced placed insurance
municipal fees, compliance and penalties (in some areas)
legal fees especially if the debtor files bankruptcy
All these things contribute to loss and to the day-to-day headaches. If you have the ability to eliminate these things and you have rapport and communicate your message to the right contact at the right time, you're in a good place.
How can I get listings from REO asset managers?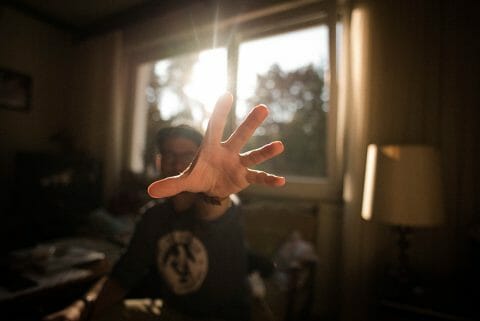 If you're a local broker or any service provider for that matter, you should expect to contact the REO asset manager directly and deal with them as a vendor.
Which means if you are a licensed real estate agent in your area and you want to list REO then you should be meeting with them and presenting your solution to show them why they should consider you as their REO listing agent.
Don't bother contacting the big banks like Bank of America, Chase Bank, and Capital One. These banks employ large servicing teams and the individual REO managers, except in the case of commercial, are not going to be involved in choosing agents. There are nearly 12,000 smaller lenders including banks and credit unions that would be better prospects for you.
Of course you want to make sure that you're calling on lenders who are going to have inventory in your area. That means you should expect to be calling on local, community, and regional banks and meeting with their REO asset managers directly.
The answer to your prospect's WIIFM question is all of those things that make you the best but presented as answers to the needs that the prospect has expressed to you. Reasons could be:
"We have 24-hour turnaround on BPOs." (And you, Mr. Prospect, have expressed what a problem that's been.)
"We sell our listings 50% faster and for 10% more on average than any other agent in our area."
"We have full REO management and maintenance capabilities in house." (You said managing vendors is a pain.)
"We guarantee a sale in 6 months or we'll buy it."
Whatever it is, you have an answer to WIIFM. Any of these could be the reason they'll list with you instead of whomever they've been working with but you don't know what their pain is or why you might be a fit until you get in communication with them and they tell you.
If you're going to solve a problem for your prospect then get after it. If you're just trying to get a deal you're going nowhere.
This is a big boy game. How you position and pitch your business is up to you. We provide the data so that you know who you should be pitching and where.
How to Find REO Asset Managers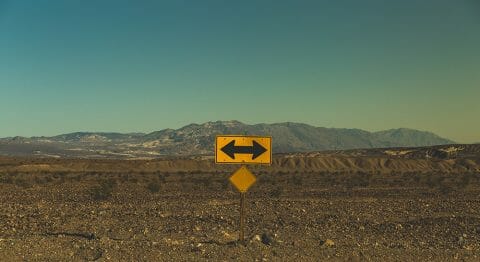 If you've read some of our previous articles then you know that the drum we beat is "real estate deals get done because of relationships," especially "off-market deals" (we can debate if there is such a thing). If that's true (and it is) then your goal should be to increase the volume and quality of your relationships.
Those relationships should include decision-makers at community and regional banks who are in charge of REO and nonaccrual. There are a lot of ways that you can do this. You can join and participate in various organizations. You can cold call. You can network online…
You should probably be doing all these things and more. If you're going to do in-person networking shouldn't you learn something about the people before you go? How about which organizations they're members of?
Do you think it could be helpful to know where they went to school? If you're going to cold call wouldn't it be better if you had some background info? People share this and a lot more on LinkedIn. LinkedIn is a huge resource for business contact data; that's why we have it integrated into BankProspector.
When you start looking for REO managers you need to approach the search in a methodical and effective way.
Here are 4 techniques you can use to find REO asset managers:
1. LinkedIn
Head on over to the people search and search by title keyword, location, and industry. You can even search by company.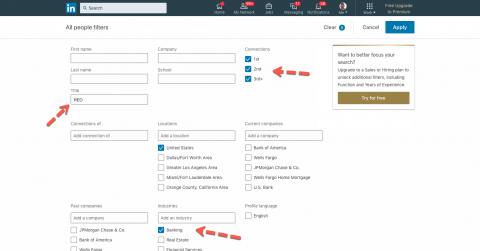 2. Dux-Soup (LinkedIn mining)
Dux-Soup is a Chrome extension that will automatically search, visit, and scrape all the available data about a set of contacts. After you've installed the Dux-Soup extension try this:
Click "X-Ray"
Enter your search criteria.
Visit the results and let Dux-Soup do the work.
Create a spreadsheet in Google Sheets or Excel and import your results.
3. Zoominfo.com
Increasingly stingy in their offerings, zoominfo.com still remains a good resource for finding contacts but you'll need an account or a free trial.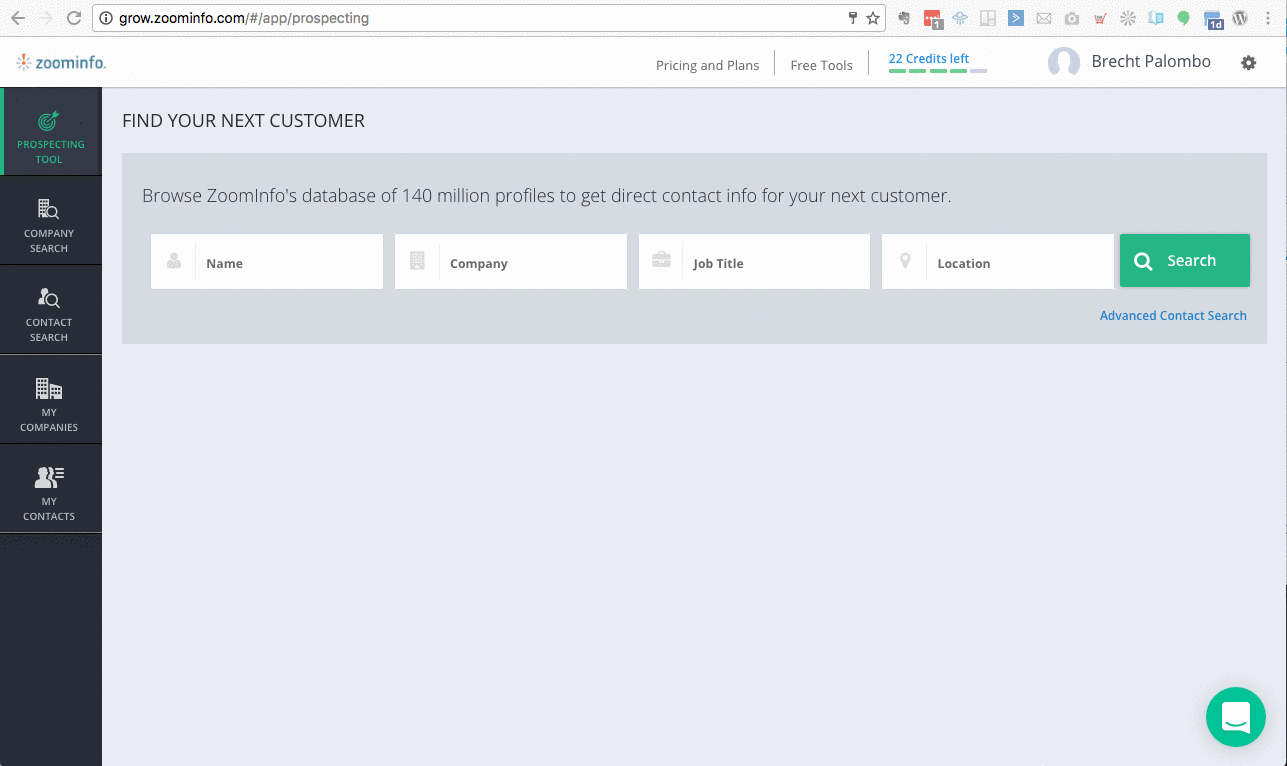 4. BankProspector
BankProspector is the only option among the four that is completely dedicated to bank contacts. We currently have 74,337 bank contacts including names, titles, phone numbers, and emails. We also offer a service for our premium members where our full-time staff of researchers can work to find contacts for you from any bank or credit union in the US.
How to Contact REO Asset Managers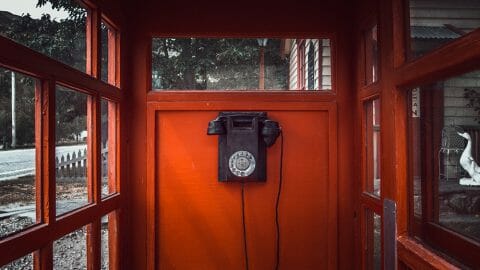 It's not enough just to get a list of the area managers you need to reach next, you have to create a plan to reach them.
Large organizations like special servicers and some of the bigger banks will have formalized processes for you to engage their REO managers, however, smaller lenders including some of the larger regional banks have no defined process and instead will rely in your sales skills.
3 Ways to Contact an REO Manager (Today)
Here are some tips and tricks for using each one of these mediums.
Email
Cold email is the easiest way to approach REO asset managers. But it's quite laborious to reach out to dozens or even hundreds of REO asset managers with individual emails. Not only that, if you're crafting a new email each time you write, then you're never going to know which language is effective.
Consider beginning with an email script or template and then use your email template with a preferred cold email provider. Connect 365 is one you could try but there are many others. The reason you can't use MailChimp or some other email marketing platform like that is that these platforms are strictly for opt-in subscribers. There are no major email sending platforms that will allow unsolicited cold email. That's why most cold email services will use your own email and then they add on the ability to send and track mass emails.
When you're writing your script or template you're going to want to do some research to come up with some compelling copy unless you're an expert sales writer. Access two sample cold email scripts and templates that they use.
Phone
It's true that it's harder than ever to get decision-makers on the phone; however, when you do, this can be the fastest way to an appointment and an eventual deal. Like email prospecting, it's important you begin with the script. If you don't know what you're going to say or how you're going to say it you'll be at a disadvantage when you pick up the phone.
Not only that but, as with the email, you won't be able to know which of the things that you're saying or the tactics that you're taking are effective. So write a script and practice it and use it again and again and measure your results. In the Academy, we provide you with the script created in partnership with a Sandler Sales system coach that is specifically designed to work in this industry.
Most importantly, you need to practice your script so that when you say it, you sound like you say it all the time. A well-rehearsed script will communicate confidence to the prospect and that is probably the most important component of cold call prospecting.
LinkedIn
At the risk of sounding like a broken record the first thing you should do if you're going to do any LinkedIn prospecting, friend requests, or InMails is write a script. This will help you take the guesswork out of the time that you're actually doing the prospecting, it'll help you measure the effectiveness of your message, and it will stop you from looking like a fool. Our Academy members enjoy phone and email prospecting and LinkedIn InMail templates that they can steal and make their own.
No matter what you decide to do, make sure that you put together a combination of contact modalities into a pattern. We recommend modeling Gary Keller's 8 by 8 and 33 Touch system.
This system ensures that over the first two months of your relationship the prospect they will understand who you are and why they should bother speaking with you but additionally, it will help ensure that if they do not have a deal for you now, you will be top-of-mind when they do have something that's appropriate.
We always recommend the top-down rather than the bottom-up approach to calling on REO managers. That means that rather than trying to identify property and then find the bank and then find the REO Manager you work the other way and you first find the bank, then you find the REO Manager, then you find out what they have that they're able to do deals with. Doing the reverse of this and starting with the property can prove to be very, very difficult.
REO Asset Management Companies List
We have created a list of 16 REO asset management companies that you can contact today. Our list is regularly updated so be sure to come back to it every couple of months.
How to Negotiate Great REO Asset Deals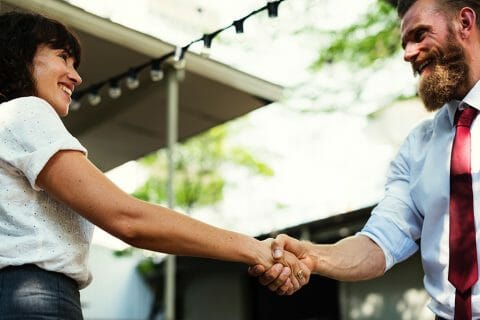 In order to negotiate REO deals effectively you have to understand the motivations and requirements in order to craft your offer. The number one thing an REO asset manager is concerned about is their performance.
Banks do not want to get tied up in contracts that do not close. If you can't perform the sale, get the money, or don't have the ability to close, do not pursue area managers directly or you will embarrass yourself.
When you're considering your offer, keep in mind that most often, time is of the essence. Yes, the final number is important, however, it's often not as important as the speed and surety with your close.
A Word About "Proof of Funds"
The term "proof of funds" is perhaps the most overused term there is among the gurus in the space. In all of the hundreds of deals that I have done for banks, I have never once required nor received a proof of funds. The same can be said for all the other tenured professionals whom I've spoken with.
Typically when you make an offer you will include a binder or earnest money. Between that and your accelerated deposit at the purchase and sale, you should be covered. Unless you are making an offer contingent upon some other financing, in which case you will need to show proof of that financing.
If you have ever had an REO manager ask you for proof of funds, I would love to hear about it in the comments. You'd be the first one. My take on the proof of funds that it's something that the gurus tell you you'll need so they can provide it to you in their program. Instead of a proof of funds, we should be looking for our actual funds or funding partner.
Continue Reading:
Secrets to Investing in Bulk REO
Check Out Our Special Servicers List