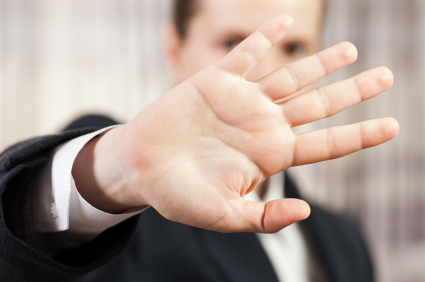 I got this question from our contact page over the weekend:
"How can you be sure that these contacts you provide actually respond and will provide a user with info and be willing to sell. Rather than just direct you to an reo agent that lists they're assets."
The short answer is, you can't. But let's flesh that out a bit.
If you are looking to buy individual REOs and you require financing and you're mostly interested in individual residential assets going direct to the banks is not for you. You should get hooked up with a competent local agent whose focus is REO and foreclosures.
If you're going to go bank direct you need to offer something of value to your prospect. This is sales 101. Before you call you need to have an answer to the most basic of every prospects question – WIIFM – What's in it for me?
Consider the job that an REO manager or a special assets or a workout officer does. First off, it's a job. These are not their own assets. They do not own them and very likely their compensation isn't tied too indelibly to the eventual outcome of every property.
The motivations for someone at a bank to work with you are not the same motivations that you would have in dealing with a private seller. Private sellers have skin in the game. For most private sellers the outcome of the transaction is paramount, not the process to get there.
For an REO manager (workout, special assets) the outcome matters but not without process. If you're calling a bank and you're interested in buying a single residential property … don't… go work with a broker. What posible benefit could you bring to the table? A busy banker has a stack of files they're dealing with they have professionals in place who are happy to help you and that's why they've listed the property with them. Dealing with you is in fact, a nuisance, and that's why they have brokers. So the question is "are you going to make their lives easier or more difficult?".
Suppose you represent a private investment group and you're buying bad paper, commercial assets, or bulk REO? Well that is an entirely different story. The WIIFM for your prospects could include:
You're going to clean up numerous headaches in a single transaction
You'll eliminate the need for a lengthy or expensive foreclosure process
You eliminate maintenance and insurance costs
You cram down transaction costs
In the end you are going to make his or her life and work easier… if not, then you're sunk.
The foreclosure process can be difficult and expensive for banks and the ongoing upkeep and maintenance as well as the additional liabilities associated with foreclosure or owning foreclosed homes as a bank including:
forced placed insurance
municipal fees, compliance and penalties (in some areas)
legal fees especially if the debtor files bankruptcy
All these things contribute to loss and to day to day headaches. If you have the ability to eliminate these things and you have rapport and communicate your message to the right contact at the right time, you're in a good place.
What if you're a local broker (or any service provider for that matter)?
The answer to your prospects WIIFM question is all of those things that make you the best but presented as answers to the needs that the prospect has expressed to you (I'm nodding a bit to Sandler here but I'm not going to go into a full explanation). Reasons could be:
"We have 24 hour turnaround on BPOs" (and you Mr Prospect have expressed what a probem that's been)
"We sell our listings 50% faster and for 10% more on average than any other agent in our area"
"We have full REO management and maintenance capabilities in house" (You said managing vendors is a pain)
"We guarantee a sale in 6 months or we'll buy it" (Craig Proctor)
Whatever it is, you have an answer to WIIFM. Any of these could be the reason they'll list with you instead of whomever they've been working with but you don't know what their pain is or why you might be a fit until you get in communication with them and they tell you.
If you're going to solve a problem for your prospect then get after it. If you're just trying to get a deal you're going nowhere.

This is a big boy game. How you position and pitch your business is up to you. We provide the data so that you know who you should be pitching and where.