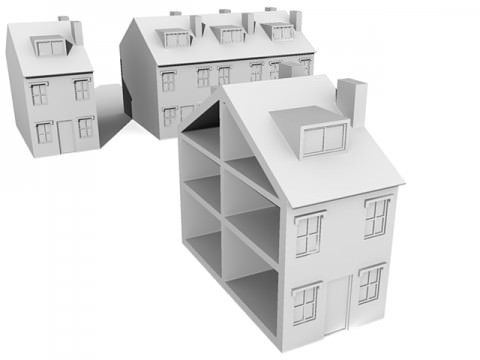 Traditional investing in real estate has involved finding a foreclosed on property, and doing an inspection of the property before making an offer. While this is a safe way to invest for many real estate owners, investment in bulk REO listings have grown as banks are trying to unload toxic assets, and buyers are ready to make a lot of money, fast.
Have No Fear of Bulk REO Listings as Investment Opportunity
Investing in REOs, or bank owned properties, one by one works for some people. But if you are interested in making the big bucks, you have to go big or go home. Banks are selling off their bulk REO listings to minimize losses and get rid of the properties they don't have the time or resources to deal with. Investors purchase these homes sight unseen, and they can be located throughout the country. This is a growing trend in the industry, and the time to jump at this opportunity is now.
Even Though It's Profitable, Banks Are Selling in Bulk
Banks don't want to have to deal with their bad investments, and as an investor, if you are willing to buy a property, the bank is happy for you to take this property off their hands. The banks aren't interested in the house flipping market. They want their money back for the mortgages they have given to home buyers, and they aren't going to take the time or energy required to flip properties. Banks are overloaded with REO listings, and they are selling them off in bulk to get a percentage of their money back.
Banks are Inclined to Sell to Avoid Further Debt
With the high amount of foreclosed upon properties banks own, they want more than some of their money back through the sale of these properties. When the property has to pay taxes, and have homeowner's insurance, the bank has to come up with the money to pay for these costs. It is a continual financial drains for the bank to own properties and let them sit on the market. As the property sits, the condition will continue to decline. The faster a bank can sell their bulk REO listings to an interested buyer, the less money they lose over time.
Build Your Capital Up
Banks are selling bulk REO listings in packages of anywhere between 50 and roughly 300 homes. This means that you have to have the capital or mortgaging power to purchase at least 50 homes at once. While this is moderately daunting, it takes money to make money. If you're not already in the business of buying and selling bulk REO listings, start small and continue to build your capital until you can purchase a bulk package offered by a bank.
Find the REO Listings You Want
If you are just beginning in the bulk REO listings market, you aren't going to find the assets you want by going to large, corporate banks. Start small. Contact local or regional banks in your area. Find out who the portfolio lenders are at each bank you want to target, and ask for a meeting in person to discuss their bulk REO listings. You will have to bring with you a letter of intent, a nondisclosure agreement and proof that you have the funds necessary for the purchase. You want the bank to know you are a serious contender in the bulk REO listings market, and if you are not prepared, it will show.
Create an Exit Strategy
You must have a solid exit strategy in place. Whether you decide to hire out contractors to assess and fix up each property, or you try to sell each property quickly, a solid exit strategy will help you make more money. You must plan for how you are going to handle your first purchase of 50-300 REO listings from a bank, because it is a large investment than can go bad if you are stuck with the properties for too long. Just like the bank, you will have to pay taxes and insurance fees. Create your exit plan and know what you are going to do with the properties before you buy them.
Move Quickly if You Like the Deal
If you don't take a bulk REO listing package offered to you that you believe is profitable, someone else will. The banks want to get rid of these properties, and they don't care who buys them. If you find a package you love, don't be afraid to jump on the deal. Many deals are lost when buyers become nervous about the large sums of money involved in such a purchase. When you have a solid plan in place and you know what you are looking for, grab bulk REO listings when offered to you.
Investing in bulk REO listings from banks is an excellent way to build your financial portfolio and create a secure financial future for yourself.