REO listings are the gateway to the gold for investors. And there is some $200B in inventory coming down the pipe. Yet, HUD home investing has all but shriveled and died. So where are the real estate deals now?
What Happened to HUD Home Deals?
HUD homes and non-performing mortgage loan notes became a highly profitable staple for many investors as the US property market fell into the abyss of 2007 to 2008. Many built their business models and investment strategy on doing these deals. So where are they now? And why are serious investors trending towards other types of REO listings?
Joe Tafolla from RealEstateWA.org says that while HUD homes were once great deals, they are now so hard to find, and lengthy to negotiate, that most regular home buyers are better off heading over to the MLS.
At the end of April 2015 Bloomberg Business revealed new changes in the way the US Department of Housing and Urban Development plans to liquidate its non-performing mortgage loans. HUD has auctioned off just shy of $17 billion of these non-performing loans since 2010. New HUD auctions in the summer of 2015 will require buyers not to seize properties from homeowners for four years. That's a long holding period for those seeking cash flow, or a valuable asset that can be flipped. Hope is that note buyers will be forced to work with borrowers to modify loans, create leaseback programs, or eventually turn them into rent-to-own properties for owner occupants. Priority in bidding is supposed to be given to nonprofits, community groups, and local government versus Wall Street bankers. This may be great news for those still in their homes. But bad news for investors that hoped to scoop up properties in bulk to convert them to rentals.
Who Should be Buying HUD Homes?
Even though HUD homes are becoming scarce in many parts of the country they may still be a buy for a few.
In higher priced, high performing real estate markets, and where there were few FHA loans to begin with, HUD home inventory can be rare. That isn't true everywhere. In some highly distressed markets there are still 'deals' under $20k. It's the condition of these properties that may be the biggest barrier for those that they appeal to.
Still, HUD is offering what seem like great deals for a select few parties. This includes:
Owner occupants
Key workers
Nonprofits
Local government
Key workers can get 50% off of the listed price of these homes. Local government can buy them for $1. However, remember that while the public can view these free foreclosure listings online, you'll need to make offers through a HUD approved real estate broker.
HUD Homes vs. Bank Owned REO Property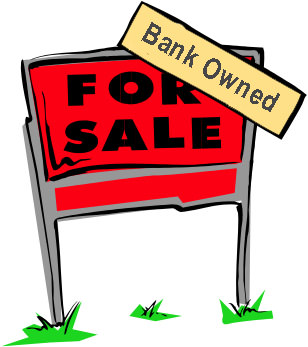 US banks aren't tied to the same rules. And they have an estimated $200 billion in REO listings and non-performing mortgage loan notes on their books.
The first quarter of 2015 saw the beginning of a new foreclosure and REO listings tsunami begin to evolve. These mostly are not new defaults, but shadow inventory finally popping up from its abyss. This has created great foreclosure density in some counties.
RealtyTrac has reported activity up over 100% in some areas. Some zip codes are battling 1 out of every 200 to 300 units still in the foreclosure process. As of March 2015 1 in every 115 housing units in Bay County was in foreclosure. However, most of the activity has been in delinquent mortgages being rolled over into REOs. In the Panama City area of Florida, REO listings reportedly surged 1,191.5% in March.
This increased inventory, and increase in motivation to sell quickly is going to help investors purchasing REO listings direct from banks.
At the same time the US is squeezed between this vast discounted pool of bank owned property and peak summer buying season. And a major influx of capital after a scary season for oil, and (head of the world's biggest asset management firm BlackRock) Larry Fink's comments on real estate now being a safer haven for wealth than gold.
There is a huge hunger for real estate deals out there. Unfortunately, many regular sellers just can't compete as they are just coming out from being underwater themselves. Those that managed to hang on are just trying to exit for what they owe on mortgages from 2005. That's if they aren't still underwater, or pricing properties too aggressively.
Those with access to bank REO listings have a strong upper hand on the real estate landscape. Priced well deals can be flipped quickly. While rising rents continue to add fat to income property spreads.
Finding REO Listings
Finding REO listings isn't a problem. Hop on Google and you'll have a dozen websites offering REO listings in less than a few seconds. The challenge for serious investors and buyers is finding REO listings that are actually worth buying and bidding on.
There are over 13,000 US banks and financial institutions. There are likely many more intermediaries and spam websites out there trying to grab information or make money from online advertising than legitimate REO listings. Investors need to be able to filter through all of this junk and find the banks that have the real REO listings.
The New Definitive Guide to REO breaks down how to find and negotiate the best deals