Learn How to Do More Lender Direct Non-Performing Note and REO Deals
Since 2009 we've been helping professionals and beginners alike to do more lender direct non-performing note and REO deals.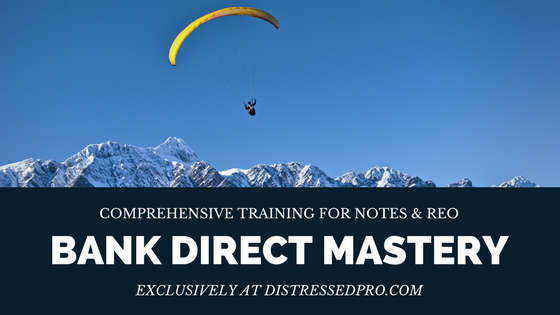 #1 Training for Sourcing Bank Direct Deals
A comprehensive training for anyone who's sick and tired of broker chains, dead ends, and overpriced deals. When you're ready to change your business forever, try the Academy.
The Academy training is currently only available through our free web class.
---
The Bank Direct Success Manual
The Bank Direct Success Manual is the original guide to going bank direct for non-performing notes and REO.
Written for the do-it-yourselfer this is a step by step guide that covers much of what we cover in the Academy including prospect research and how to use public data sources to identify your best note and REO sellers.
---
Other training resources: