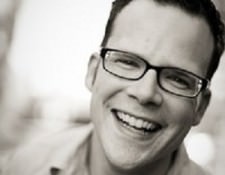 This week on the podcast I interviewed a banker, Jimmy Moncrief, we talk about what's most important when you're talking to special assets or credit officers about their non-performing notes or REO.
We move quickly onto the topic of how to secure financing from a traditional lender to do your note and REO deals.
As you probably already know, when you're doing bank direct deals for notes your ability to close fast and without a lot of terms or contingencies will often determine whether or not you're a contender for the best deals.
If you want to compete you need to have your financing lined up BEFORE you make an offer.
Most people without a substantial amount of their own funds will seek equity partners who take often half or more of the winnings.
Jimmy let's us in on 3 programs that will allow you to get your financing lined up, in advance, without an equity partner, so that you can move quickly on the best available deals.
We chat for about 20 minutes on the topic in this podcast but you should also download his free guide to getting REO and note financing from banks right here.
Subscribers get full access to transcripts.