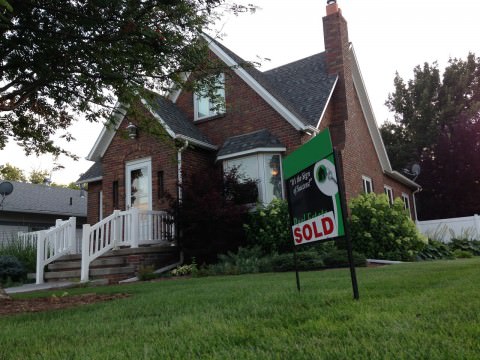 Dealing with foreclosure listings can be very lucrative if you know how to capitalize the situation and the market.
Using foreclosure listings to maximize the dollars you want to invest is smart. Knowing how to spot a good opportunity for a deal on foreclosure listings is key.
What are foreclosure listings?
Foreclosure listings are homes up for sale due to them being foreclosed on.
These listings are usually available by subscription services and can aid in determining which ones are right for you.
It's a good idea to go look at the property if you can to make sure investment is worth your while.
Where else can I find foreclosure listings?
There are many ways to find foreclosure listings. You can work with different banks and lenders, search Zillow, Trulia, or Realtor.com.
You can also look in the newspaper, on Craigslist, or through the internet search engines to find foreclosures that may interest you.
How can I navigate getting the best value from foreclosure listings?
Knowing the foreclosure process is the first step when considering foreclosures as an investment. In this business, the good deals usually are the first to go. Here are a few key steps:
There are times when foreclosure listings have been overpriced. Although this may not look like an ideal situation initially, after doing your homework you may be able to get the property at an advantageous price that is nowhere near what they were initially asking.
If you're in the business of flipping properties and aren't concerned about the home's condition, this may work for you. If you're trying to keep a homeowner in the property, making sure the repairs are within your budget is important because once you take over the lien, every repair belongs to you.
Foreclosures can be key investments, but you don't want to use your money on a property that you will be unable to sell even after your repairs are done.
You want to maximize your dollars – that means you need to see how many foreclosures are going on in the area, the schools nearby, and value of similar properties to keep yourself from going upside down on the purchase.
When you are paying cash for these foreclosure listings, you may be able to negotiate a deeper discount than what was originally advertised.
Lenders are more willing to close the deal quickly when you have cash on hand. They see this as an advantage and are more apt to do business on your terms.
You want to be strategic about when you purchase property, even if you're dealing with cash. The best times to maximize these foreclosure listings are at the end of the month or quarter.
That's when lenders are trying to get foreclosures off their books and get back in the black. This is the time when the lowest deals usually occur.
An REO broker may look at the property and immediately realize its value without communicating that in the listing. This is why it is a very good idea to go and look at the property on your own to determine whether or not the deal is even better than you could have imagined.
Little details count- knowing what you are getting works well in maximizing the investment you wish to make.
Getting bank foreclosure listings are one of the best ways to ensure you won't have any title issues once you have decided on the foreclosures that interest you.
Most of the time, when a bank REO is available, they have already done their due diligence and the title is clean.
As always, there can be a few challenges in buying these properties, but it will be much easier if you can navigate through the contract negotiations and still walk away with a good deal.
Remember, timing is everything. Using the gift of time to work to your advantage will make the properties not only attractive in investment, but just as attractive in pricing.
Foreclosure listings can be a huge income stream if handled correctly. Catching these listings that are in pre-foreclosure, bankruptcy or foreclosure can not only maximize your investment dollars, but will increase the value of your real estate portfolio in the process.
Getting the right information on how to navigate foreclosure listings is key. Taking the time to do your research to fully understand the market is worth the time and effort until you obtain the experience you need to be successful.