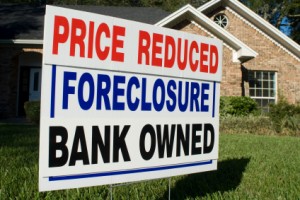 The current opportunity to capitalize on REOs and the vast numbers of discounted properties out there right now is the chance of a lifetime to create real, lasting wealth but it is a window that could soon be closing.
So how can you move quickly to flip high volumes of REOs now and build business connections that will position you to dominate any emerging trends that emerge?
How to Beef Up Your REO Acquisitions
There are 3 main factors limiting your ability to take on more REO:
It doesn't matter how small your funding is right now, there is a ton of cash out there, right now, pegged for real estate investment. One event coming up in a few weeks even boasts 6,000 cash rich buyers all in one place. All of whom would certainly be interested in a taste of the bargains and returns you could offer them.
Sourcing deals, even great deals on REO which match your criteria and which can be struck quickly directly with decision makers versus working your way through the maze of low level customer service and loss mitigation personnel can now easily be found using our BankProspector software. You can use it or do things the hard way it's up to you.
Time? You may only have so much time yourself but by creating systems and employing outsourced staff you can quickly ramp up and streamline your acquisition process with a very small margin for error. Who knows, may be even less errors than if you did everything yourself.
Creating a Highly Profitable Selling Machine
Of course the trickiest part of flipping any property or any product today for that matter is marketing. However, you do not have to be a marketing genius, have 2 million Facebook fans nor have an immense marketing budget in order to turn over a ton of distressed properties.
A handful of Internet marketing savvy wholesalers and bulk REO buyers have stumbled onto to a gold mine for turning properties rapidly. Taking the affiliate marketing concept that has become so popular for digital products today and building a large database of Realtors, website owners and other real estate investors you could have yourself a highly profitable, REO selling network in just a few weeks. You win because they do all of the direct to consumer marketing for you through the buyers and assets they already have and you can take advantage of the current market opportunities as quickly as possible.
However, in order to make this work for you and attract interested resellers you must promote yourself professionally on the web, provide support when necessary and become great at follow up.
What are you waiting for?