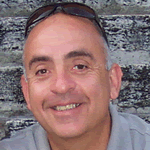 I know, I know you've heard it before and you're calling liar liar pants on fire at me… and believe me I walk around with my BS-o-meter turned up to high all day everyday being in this business.
Here's the thing…
Mike is the real deal. We're not pitching a program. I don't have a website of his to send you to and there isn't anything you can buy from him today, you don't have to act now and time is not running out.
Mike is a regular guy. He came from an engineering background. He started investing in real estate in 1999 he found the note business sometime shortly thereafter and a love story evolved.
He's been full-time in the note business since 2006.
Mike saw a FaceBook post one time where someone he knew said you can't get involved in the note business without significant capital. Mike disagreed dialogue ensued and an approach to the business was articulated.
Mike invests in and brokers all kinds of notes but has a soft spot for non-performing second mortgages.
On this podcast I talk with Mike about a lot of things. It ran pretty long so forgive us.
Our focus though in this show is how you can get started in the note business with no money, for real. The fact is that sourcing the product is the name of the game today (…of course I know of some tools that might help you do that).
If you're looking to get started and you need a kick in the pants then listen in now before this goes into the members only vault. Or better yet signup and get access to everything we've got.
Sorry! This is member only content.