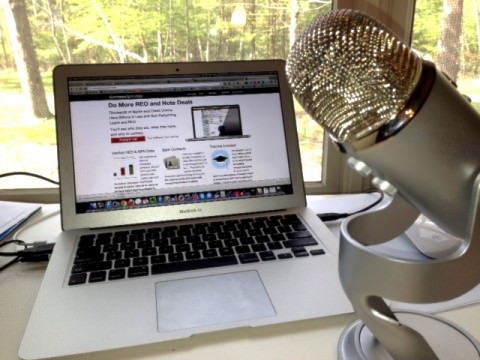 In our first call we talked about some of the basics around commercial notes.
In this call we answer questions around how to make money in non-performing commercial notes, specifically what are some of the money making strategies.
We talk about what you have to do as a broker whether you're working for the seller or the buyer in order to make sure you get paid. More importantly though we talk about how you can and why you must deliver value to the client. Which, in case you hadn't heard, is what you're actually getting paid for.
Our guests have together close to 50 years in the note business. Pat has been inside more than 2,000 banks. At one point in his career he was flying around the country from bank to bank cleaning up their portfolios. JD owns commercial notes for his own account today, he's exited from a number, and he worked as a note broker.
Here's what we talk about:
Commercial Note Brokers
How to add value to a transaction
How to charge for your services
How to protect your commissions
The difference between representing buyers and sellers
How to work with a buyer as an acquisitions broker
Commercial Note Buyers
Loan to own

Clipping coupons
The soft flip
Here are some of the subscriber questions that prompted the call:
How do I start in Commercial Notes buying and selling "truly" without my own money?
Commercial notes seem to be a very specialized market (to me), meaning I have a few commercial buyers that are looking for very specific areas of the country "or" very specific types of buildings. How do you make money in the commercial space?
I would like to start acquiring multi families using the defaulted note process or using them as a great source of cash flow by just holding the note. What is different about acquiring multi families this way versus just buying the properties outright either off-market or through an agent?
"We trying to learn and work on NPN for some time.
the problem we have is to get the packages from banks to inspect and the level of competition the bank is working with.
question is how we can be have exclusive for at least 2 weeks ?
Do the banks pay real estate commission or commission of any kind?
How does one get started in commercial notes?
Should I start dealing with commercial notes (NPN's/PN's) or start dealing with the actual physical properties? Where will I make more money, faster and with the least headache? By dealing I mean getting them from the banks and finding buyers to buy them. Thanks.
Can this business be done on a part time basis? If yes, how would you do it.
Are credit unions good markets for sizable portfolios to broker to the hedge and equity funds?
What are the best arenas of the commercial note markets is best for a new broker?
How to figure out what the right exit strategy?
This is an older recording but it doesn't change the validity of this content. These are some of the most experienced and knowledgeable people on the planet when it comes to commercial real estate notes.