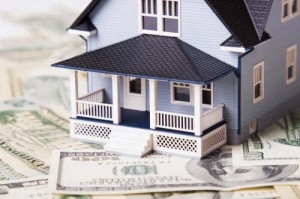 There is more than one way to get into the note buying business and find profitable residential real estate notes to buy. Perhaps you have run into new note buyers in the past or those trying to sell notes and have even invested in some type of course. However, if you really plan to make great money through note buying and actually enjoy more free time than at your old 9-5 you really have to weigh your options, know what finding notes involves and the what the real ROI you can expect on your time and investment.
Let's take a look at 4 options…
1. Advertise
Starting your own note buying business can be an exciting prospect. It can be a great ego boost to build your own company and get your name out there, but watch your expenses. There are many ways to advertise and market for notes. You can run newspaper ads, build a beautiful website, blog, get into social media, tell everyone on Facebook about what you are doing, run Google Adwords campaigns, have business cards printed and network all over town and perhaps even go as far as running your own TV commercials. However, there are two problems with this approach. First it can require a heavy upfront investment for several months before you have made a cent. Secondly, it is unlikely that you are going to see a flood of great leads in the same types and volume that some of these advertising channels may produce for other products or services. You may generate a lot of phone calls but if they are all junk… you are just burning your time. This doesn't mean you shouldn't do these things; just adjust your ROI expectations accordingly.
2. Go After Individual Properties
For years, even before the bubble burst some forward thinking note buyers were taking a proactive approach and honing in on specific properties which looked appetizing, some went out to take them down individually. This offers some targeting and perhaps a more direct approach than sitting back waiting for note deals to fall in your lap but there are a lot of working parts and it can still involve direct mail, a lot of phone calls and time delays.
3. Targeting Investors Creating Notes
Obviously other real estate investors who are buying and selling homes and creating notes on a regular basis can be a great source to tap into. You will easily find plenty of these investors out there pretty quickly by surfing the paper and the web for those offering owner financing. They may not always have deals when you call but by reaching them early you can have the advantage of working with them to create notes that fit your model and are more profitable. The one caveat here is that some desperate investors are not above fabricating anything that will make them a dollar, so be sure to do your due diligence.
4. Going Right for the Gold
Now what if you could slash the time it takes to find notes to buy or broker and you could do it without having to invest an incredible amount of money in marketing each month or dealing with hundreds of unqualified prospects on the phone. Imagine how much more free time and money you would have. This isn't actually that hard. Who has all the gold? Banks, so why not go right to them, they certainly have plenty of notes, some of them they would love to get rid of right now. By getting your hands on some quality software you can dig into these gold mines and filter your searches for those who have the notes you want, eliminating many hours and saving thousands of dollars a month.