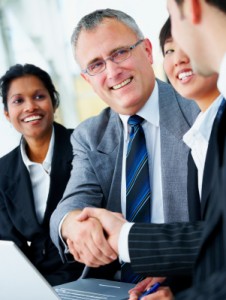 Buying non performing notes is one of the hottest topics in the upper levels of real estate investing today. The challenge for someone new to note buying, however, is that it's a whole different animal from traditional real estate investing.
Although the collateral for the note is the same the asset you'd buy in a more common real estate transaction the deals are sourced differently, sources for inventory are fewer and further between and are qualified differently, the approach and the transaction are more sophisticated, and the exits options are completely different from "fee simple" transactions.
Investing in notes, however, can be hugely profitable and in some respects a lot less work than "traditional real estate investing".
More of our subscribers lately are non performing note investors or note brokers and I've been fortunate to have a lot of conversations with many of you who are trying to figure out a business plan and perhaps more importantly who are trying to find deals (business plan doesn't matter much if you don't have product). I've heard a lot about the challenges in getting started and where I'm not a note investor myself I decided I should find some experts who can speak on the topic.
Over the last few months I've been looking for the aforementioned expert but the big problem with a lot of what I found out there is that it didn't smell like the real thing… a lot of talk, no transactions that I could see … big hat, no cattle. I'm pleased to say that about a month ago I found Doug Grimm from Northern Value Group. Doug and I have spoken a few times but I knew within the first few minutes of chatting about the bank data, qualifying target banks etc., that he knew what he was talking about.
In this episode I talk with Doug Grimm about his note buying business. Over the past couple of years Doug has been involved in more than $60MM in note purchases. Doug Grimm and Chris Gleize together manage Northern Value Group and also run Note Buying Mastery, a training company. Their main focus is investing in residential notes.
This episode is meant as a primer or a "Note Buying 101" if you like.
In this podcast Doug and I discuss:
What does it mean to "buy a note".
The 3 main differences between buying notes vs traditional distressed real estate investing.
Note buying business plans and exit strategies – including a brand new FHA program that provides a fast exit.
How and why to approach regional and community banks for non performing notes
How they decide which banks to target
Their top-down approach to prospecting banks, who to ask for, what to say
I'm talking with Chris and Doug after this podcast about conducting a more detailed interview and hopefully a webinar. If that's something you'd like to hear about when it happens put your email in the form below and we'll let you know.
This post has member only content. Learn more about how you can get access.