How will the FASB 11-02 Troubled Debt Restructuring rules impact distressed asset deal flow?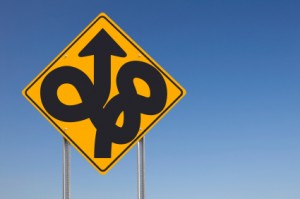 I sit in a very privileged seat. What I mean by that is that I'm very fortunate to be connected to a great many high level real estate deal makers across the country. In any given week I'll talk to a dozen or more serious players in the industry about what they're seeing in the market, what kind of deals they're doing and what challenges they're facing.
Over the past 60 days I've had an unusual number of subscribers ask me about the new FASB rules which address the classification of certain loan workouts as "Troubled Debt Restructurings". Well, it is said that "with great privilege comes great responsibility", and so in that spirit I've reached out to my network to answer your questions in this podcast.
If you are interested strictly in residential deals go ahead and tune this out, this post is not for you. If you are involved in commercial real estate, multifamily, or C&I (non-real estate business loans) then you want to pay attention. Listen to this podcast and know that I'll have the transcript available shortly.
If you don't have all the bank relationships that you need or that you want right now go get busy or very soon you are going to wish that you had. If you've been discouraged by the distressed deal volume that you've seen in the market this could be your light at the end of the tunnel.
In this episode Sean Egan, CPA, senior level veteran of KPMG, and an expert on the topic of financial services accounting, takes time out from building his financial services industry consulting practice to educate you about FASB 2011-02 and how this will directly affect your business in the coming year.
In addition to Sean's consulting practice Mr Egan is on the Investment Committee of ArchStreet Real Estate Partners.
This is a short podcast at under 15 minutes. I welcome your comments or questions below.
This post has member only content. Learn more about how you can get access.