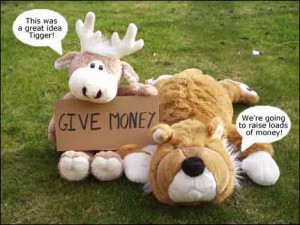 If you get my emails then you know that a couple of weeks ago I asked my subscribers what the number one pain was in their business.
I left the question completely open and I got more than 200 personal responses.
What you told me is that the number one problem you're having in this market is getting the money together to do your deals (close second is finding deals with a margin).
So now I'm making it my mission to bring you experienced input, advice, and training from professionals who are in the market today raising money, financing deals, and getting it done.
I've talked with experts in the past about raising money but now I'm going to take it up a notch and whether you're just getting started or your a seasoned professional my aim with this series is to equip you with more ideas and actionable, current, money gettin' strategies, tactics and resources for putting together debt and equity so you can do more deals and make more money.
The audio portion of this podcast is pulled from a "flash webinar" (sadly I just discovered that I did not coin this term) that I held with Scott Carson about a week ago. Scott was between (twelve) note closings that week, all of which he was doing with private money, but I agreed to jump out for an hour to deliver off-the-cuff strategies and tactics he uses to raise private money for his note deals.
You can get the full webinar version here and look for a transcript, an action worksheet, and some supporting videos (soon) that will go more in depth with some of what Scott shared.
Listen through until the end because he reveals one powerful way to raise money from Self-Directed IRA investors. It's one single strategy among his 10 that Scott will tell you there other "gurus" are out there charging you $1,500 just to hear and we're serving it up free right here.