12,454 Lenders Will Sell $230+ BILLION in Distressed Assets
BankProspector Shows You Who They Are, What They Have, Which Ones Are Selling, Who's In Charge and Much Much More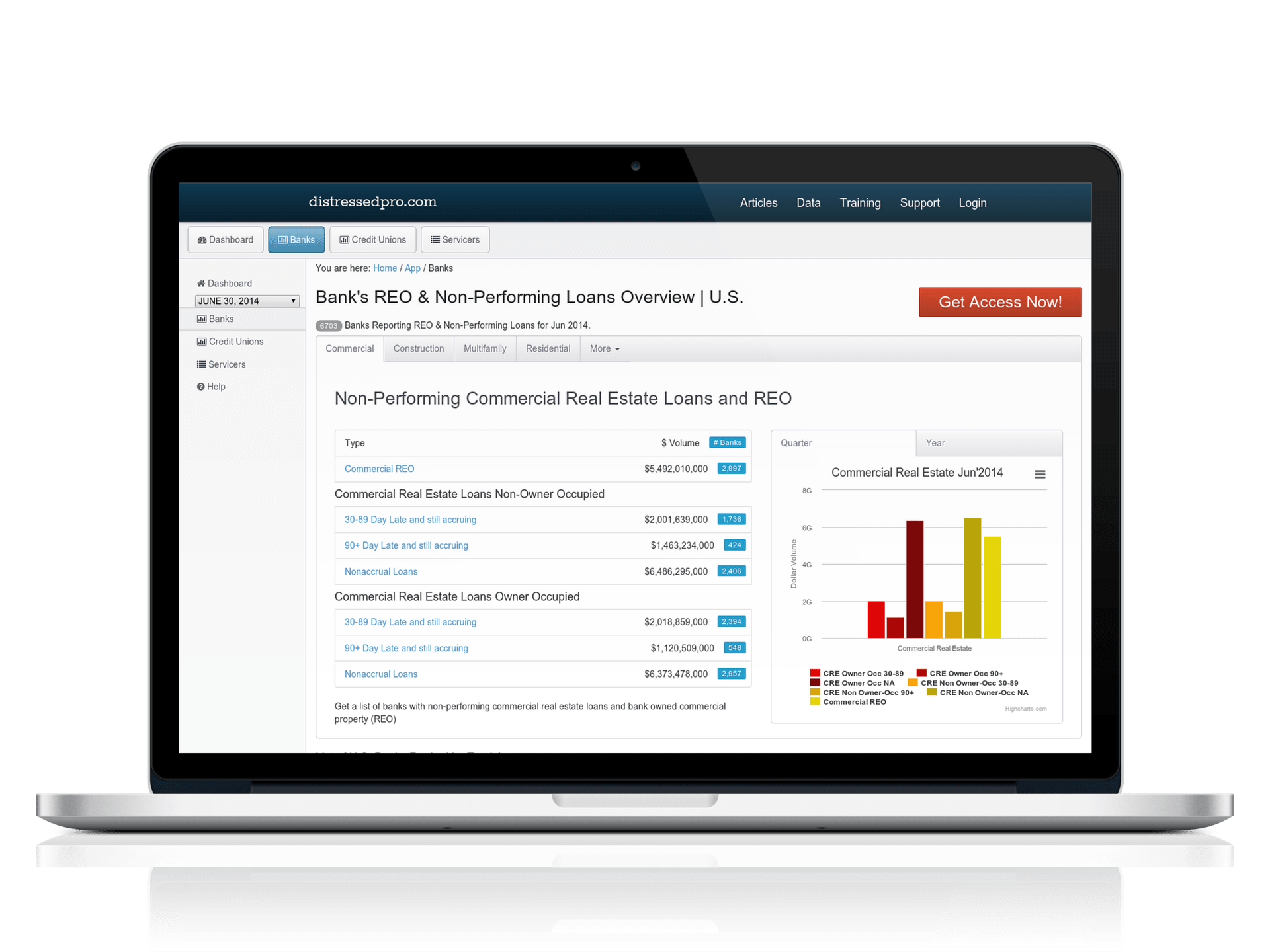 Click to Attend a Free Web Training & See it In Action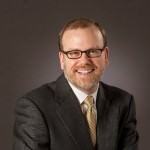 I have known Brecht for several years now and have found him to be one of the most innovative people I know. His pioneering data miner, Distressedpro.com continues to be an unmatched tool for the note and real-estate investor.I strongly recommend him.
John McCaffrey Senior Vice President – Auction.com
Dear Go-Getter,In 2006 I was fed up.
I was tired of dealing with emotional, even melodramatic, unrealistic private sellers. I was tired of watching the best deals go to other brokers and investors and I was tired of having to track down new sellers each and every month.
I also knew that things weren't quite right in the economy, the market was too frothy, and that something was around the corner – it felt a lot like it does today.
When I looked around I realized that the best opportunity for me to do repeat deals, discounted and distressed deals, and to secure my source of income no matter what the economy threw at me was if I worked with institutional sellers.
I knew that if the economy turned south then the only place the deals would be coming from is the lenders – the power position in the capital stack.
But there was an awful lot that I didn't know at that time.
For one, I didn't realize the true power of being direct to institutional sellers.
As one of my mentors later taught me, when you work with the lenders you have 3 bites at the apple.
Before a foreclosure when the asset is a non-performing note
At the foreclosure sale
After the foreclosure auction as REO
There isn't another market opportunity where you can say the same thing.
The second thing I didn't know was really ANYTHING about how the business worked, how banks made decisions, who my good prospects were – nothing.
I wasted months, to be honest nearly two years of my life chasing the wrong prospects. But at the time I didn't even know how to know who the right prospects were.
Lucky for me I was able to find someone who set me on the right path and between him and thousands of hours of research, many hundreds of calls and dozens of meetings and more disappointment and frustration than I care to recall – I began to figure it out.
Fast forward years later and now with hundreds of transactions and more than $200 million in deals under my belt it would be a massive understatement to say that I'm glad I "stayed the course".
What's maybe even more rewarding is that my experience in the market has provided me with an opportunity to meet, interview, and do business with some of the biggest players in the lender direct non-performing note and REO market.
Its with this experience and these industry insider contacts that I bring to you BankProspector from distressedpro.com.
BankProspector is what I wished I'd had when I started out in 2006 and it's what hundreds of industry insiders use today to uncover non-performing note and REO deals.
With BankProspector you'll do what used to take me weeks or months in just a few clicks. You'll easily uncover the best prospects and deals for your business and location.
But more than that, it will greatly reduce and in some cases eliminate the learning curve, the uncertainty, the frustration and the disappointment that I and your other predecessors had to go through.
If you're like I was and you're fed up with joker brokers, the middlemen, "hedge funds" and unrealistic or desperate private sellers and if you want to secure your future income with repeat non-emotional institutional sellers… whom you'll do deals with again and again and again… and if you understand the incontrovertible truth that he who controls the seller controls the deal and if you're not looking for a get-rich-quick scheme then check this out…
Our Servers Pull REO and Non-Performing Loan Info Directly from Regulators Each Night

Click to Attend a Free Web Training & See it In Action
This Direct Connection Guarantees That Our Members Have the Most Accurate Up to Date Information Possible
In this high stakes, winner-take-all game you can't afford to be working from old information. No other service provides the same timely and focused information for REO and note brokers and investors.
Lenders like banks and credit unions have to file reports each quarter that allow us to see what's happening in their portfolios as well as other "health and "sell" indicators (more about those later).
If you've subscribed to other services providing foreclosure addresses and the like then you've no doubt been frustrated that you haven't gotten anywhere. The reason you haven't is because the fact is – as any experienced insider will tell you – that is not how this business works.
No, to play this game and win, you must connect with the right people at the right banks. It's not about the properties, it's about the people. There is no shortcut.
So here's what you must do in order to succeed. Find the right lenders. Find the right people, then stay in front of them until they're ready to sell.
The First Thing You Must Do is Find the Right Lenders, Those with the REO or Notes That You're Looking For

Click to Attend a Free Web Training & See it In Action
Pro Tip #1: Start with Your Local and Regional Banks and Credit Unions
One of the big mistakes I see everyone make starting out is they go after the big banks right out of the gate.
Why, when there are thousands of local and regional banks selling notes or REO?
Local, community, and regional banks are far easier to work with and – guess what – you'll be able to speak to an actual human.
Being able to actually speak with the people who make decisions and not just the gatekeepers makes a huge difference.
In the past finding the right small lenders to pursue was a chore but with BankProspector you can do it in just a matter of a few clicks.
Advanced Search Will Let You Get Laser Focused on Your Best Prospects
You'll quickly learn the traits of your best prospects – or maybe you already know them – in either case the Advanced Search narrows a field of thousands down to just your absolute best prospects.
Small Banks in Boston with bad construction loans? Yep.
Regional Banks in Florida with non-performing second position residential notes? Absolutely.
Community banks in southern California with commercial REO – yes.
Whatever types of assets you're looking for, if banks or credit unions make the loans we list it.
Prequalify Your Prospects with Key Insider REO and Non-Performing Loan Information

Click to Attend a Free Web Training & See it In Action
We've already established that deals happen between people. Any broker or investor worth their salt knows that deals come from relationships and relationships come over time.
So shouldn't you ONLY be investing that time with your best possible prospects?
What's more valuable to you… a list of 1,000 asset managers with unknown assets, unknown troubles, and unknown motivation or a list of 10 asset managers whom we know for a fact have the REO or non-performing loans you're looking for and have the ability and motivation to sell?
The answer is obvious. You'll invest all your time with the 10 known before chasing down 1,000 unknowns.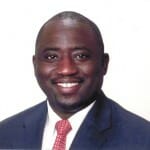 I think I'm in love… Already found a bank with $18MM parcel of land to build 500 units and they have no representation. This stuff is very exciting.
Antonio Small – Sperry Van Ness, Miami
See Which Lenders Are Definitely Selling Non-Performing Assets, Which Aren't and Even Which Ones Are in Trouble

Click to Attend a Free Web Training & See it In Action
Your prospecting results are directly related to the quality of your prospect list.
Bad list, bad results, and there's no way around it.
I dare say that pre-qualifying your prospects is the most important, least understood, most overlooked activity that there is in this business. The result for folks like you is typically frustration and a massive amount of wasted time.
In fact the only thing you really even have is your time so when you squander it by pursuing prospects who can't ever or won't ever sell… well it'd be better to have done nothing at all.
What if you knew which lenders were most likely, or most motivated to liquidate a troubled portfolio? You will.
What if you could identify your best note seller prospects and you could know that they've sold non-performing notes before? Or even which lenders have non-performing assets specifically held for sale. You can.
Some lenders simply cannot sell. To do so would mean a hit to their balance sheet from which they might never recover. What if you could identify these time-wasters at a glance.
Financial Health and "Sell" indicators will give you key insights, save you time both upfront and in the long run all while helping you nail deals with your best prospects.
Now That You've Narrowed Down Your Best Prospects It's Time to Find Some Decision Makers

Click to Attend a Free Web Training & See it In Action
We have dedicated staff whose sole job is finding and verifying contacts for you
Because when it comes down to it, deals happen between people. There's no button you can push or website you can visit that will ever change this. That's why…
You'll have access to our in-house list of many thousands of contacts. In fact we've got people on staff whose sole job is finding and verifying asset manager, special assets, workout, secondary marketing, credit risk and other key contact's phone numbers and emails.
In fact if we don't have the contact person you're looking for we will find that contact for you for free. Or else let you know that the person doesn't exist. We call this our Concierge Contact Request Service and it can be done from inside the BankProspector with 1 click.
It's Like Having an Experienced Full Time Research Assistant for the Cost of a Latte Per Day
It is not however enough to simply get your key contact's information… you need to make contact.. and in fact you'll probably have to make contact again and again.
And since lenders tend to sell on a schedule you'll also want to find out what your prospects schedule is and then BE THERE when they are ready to sell.
That's why we built in a simple contact manager and reminder system, so you never lose track of your deals.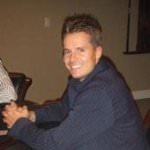 Distressed Pro is an invaluable resource to get updated information on finding banks distressed & non performing assets. This system helps me locate the sub & non performing assets, find the decision makers, & gives me updated reports to help me speak intelligently about what types of loans a bank has that are in default.
Andy Bybee, VP of Asset Management, Fitz Debt Acquisitions
Simply Login Each Day to See What You Need to Do Next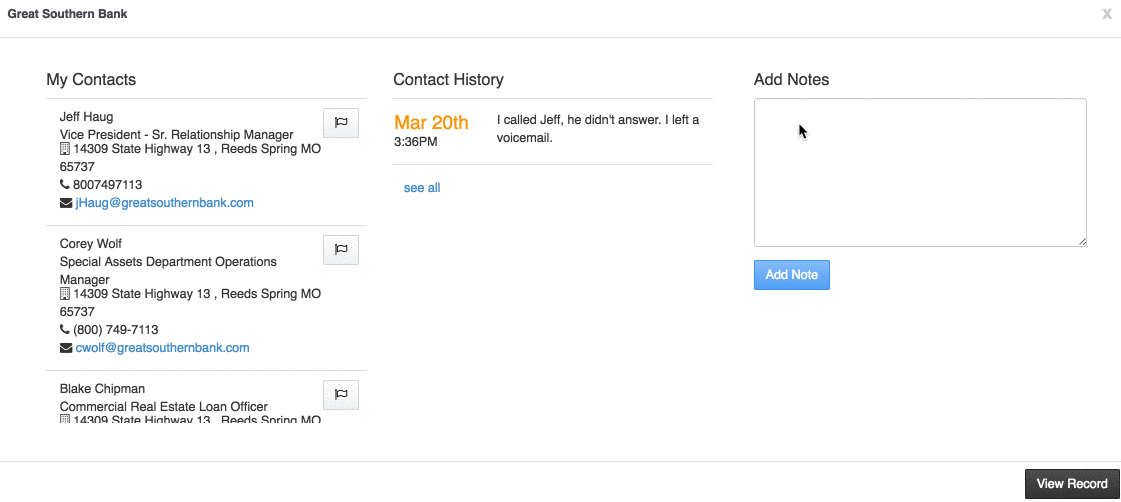 Click to Attend a Free Web Training & See it In Action
The key to long term success in this business is identifying the right contacts, making contact, being helpful and then staying visible and being there when they're ready to sell.
BankProspector shows you all your key contacts, their info, a history of your communication with them and what you need to do next – all in one place.
You can easily set reminders so that you know when to follow up and you never miss an opportunity.
BankProspector's Simple Contact Manager Eliminates the Need for Other Expensive Systems and Keeps Everything You Need in One Place
BankProspector Recap
BankProspector is a "Sales Intelligence Software" for the Non-Performing Note and REO Business
That means that you'll get key insights into your prospects before you ever contact them.
You'll already know whether or not they're worth investing your time in pursuing. The data inside BankProspector is the most accurate and up-to-date possible because we pull the info direct from agency servers each night.
In addition to REO and note info you'll get access to thousands of contacts plus our concierge contact service – which means if we don't already have the contact in our database we will research, make calls, whatever it takes to get you the right contact.
There is no other platform on the market where you can get this level of information in such an accessible way because it is built for one purpose, exclusively for folks like you and I.
There are 4 steps to succeeding at sourcing non-performing notes and REO direct from lenders.
Build a list of institutions you suspect would be good sellers
Prequalify them based on their portfolios and other health or "sell" indicators
Find contacts at qualified institutions and make contact
Follow up so that you are there when they are ready to sell
BankProspector simplifies or automates every step of the process of sourcing non-performing notes and REO
Here's What Else You Get
Shortcut Your Learning with Our Comprehensive Video Training Library

Click to Attend a Free Web Training & See it In Action
Just because it took me nearly 2 years, mentors, and a lot of split commissions to learn how the game works doesn't mean it has to cost you the same.
In fact with our NEW streamlined video training library you'll learn in just a few minutes a day what took me years to figure out.
27 Video Training Modules + Audio training that will take you from novice to among of the most knowledgeable in the business in just a few short sessions.
Valued at $397
BONUS #1: Get the Original Manual That Takes You Inside the Nation's Biggest Sellers of Distressed Assets
The Bank Direct Success Manual is your guide to the ins and outs of dealing with lenders as sellers of notes and REO.The Bank Direct Success Manual takes you behind the scenes so that you understand what's happening, and why, inside any institution.
You'll keep the Bank Direct Success Manual no matter what you decide about BankProspector. It's our gift to you for trying BankProspector and it's yours to keep.
Retails for $97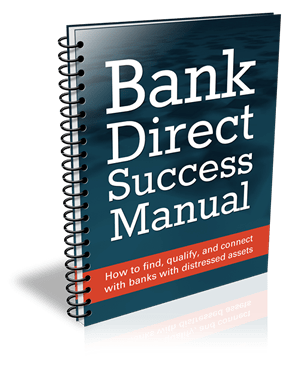 BONUS #2: A Complete List of Loan and Special Servicers


Click to Attend a Free Web Training & See it In Action
Servicers and "Special Servicers" are involved in the loan servicing, workout, disposition, and sometimes even the acquisition of pools of notes and REO portfolios. You can't discount the role of the servicer in this business nor the different types of opportunities they present.
Built into BankProspector is a list of servicing and asset management companies who play key roles in the business.
You'll get the Servicers database, for free, included with your membership.
Valued at $199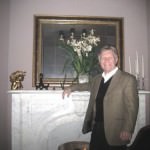 $80K in the first 6 months…
Anybody can do it if they do just what you said…
So, when I go into Distressed Pro it gives you everything you want to know about the bank. I mean it tells you all the nonaccrual loans, the REOs and so forth. So the end result of this in a latter part – actually I got to check February 4, I closed – in banking this is a relatively small deal, but was $8.25 million on some nonperforming notes.
As a result of that he wants me to represent the bank for the next two years which is pretty cool and so we have three more deals cooking, everything should close by the end of March probably for about maybe – two of them very small and then we've got one bigger one. It's about
$20 to $22 million total
. When I say $20 to $22 million that would be gross. We'd probably end up somewhere around $16 million as far as the actual buy.
So,
I get a point of that (1%) and that makes me happy
.
Paul Marshal – Investments Only Group, NC
30 Day Money Back Guarantee
Risk Free 30 Day Trial
You won't even risk your investment. I'm so proud of what I've created that I just want you to try it out for 30-Days entirely risk free.
Take it for a test drive, give it a thorough work-out, delve into the training and if BankProspector doesn't make your life easier, your business decisions smoother and your profit-pulling potential faster then I will give you 100% of your investment back without hesitation.
Make An Immediate Impact And Start Today
You will also get full access to the comprehensive video user guide that walks you step by step through all the numbers, what they mean, and how to use them to source more deals.
You'll get immediate and unrestricted access to the software regardless of the plan you choose.
You'll keep the Bank Direct Success Manual whether you choose to stay with us or not.
Click to Attend a Free Web Training & See it In Action
Got Questions?