About Chicago, IL
Chicago is in Cook County, IL, on Lake Michigan's southwestern shoreline. It's the third-most populous city in the US and its metro area, including the surrounding suburbs of Waukegan, Naperville, Aurora, Skokie, and Juliet, houses nearly nine million residents. The Chicagoland area also has the third-largest labor pool in the country, with over four million workers.
The region spans over 9,500 square miles, with diverse properties ranging from traditional single-family homes, duplexes, and multi-family complexes to high-rise apartments, upscale boutique condos, and sprawling rural estates.
Foreclosure Listings in Chicago, IL
Lock Down Foreclosure Deals in Chicago Before They Hit The List
🔍 Search for lenders selling off-market REO and foreclosures in Chicago with BankProspector.

   ✓  Find and track banks with REO and non-performing notes 
   
   ✓  Access real-time data, "sell" indicators, and up-to-date contact info for 75,477 lender decision-makers
   
   ✓ Get funding for foreclosure investments through the Verified Investor Database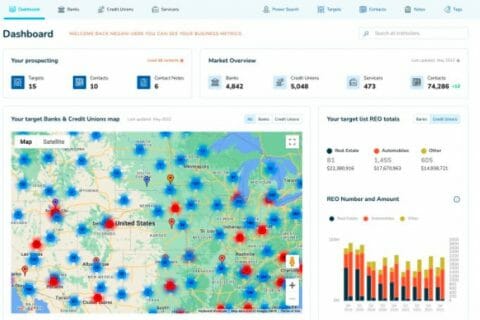 Home Prices in Chicago, IL
Average single-family home sale price in Chicago, IL: $373,900
Source: Redfin.com
Rent Prices in Chicago, IL
Average rent price in Chicago: $2,080
Average rental size: 750 square feet
Source: rentcafe.com
👉 Want to learn more about buying foreclosures direct from lenders? Check out our webinar training for industry insights, case studies, and a BankProspector demo.
Other Distressed Property Listings near Chicago
Pre-Foreclosures in Chicago, IL
Tax Liens in Chicago, IL
Chicago, IL Foreclosure Resources
What is a Pre-Foreclosure
Government Foreclosures
Non-Judicial Foreclosures vs. Judicial Foreclosures | An Investor's Guide
Distressed Property Prospecting Tools