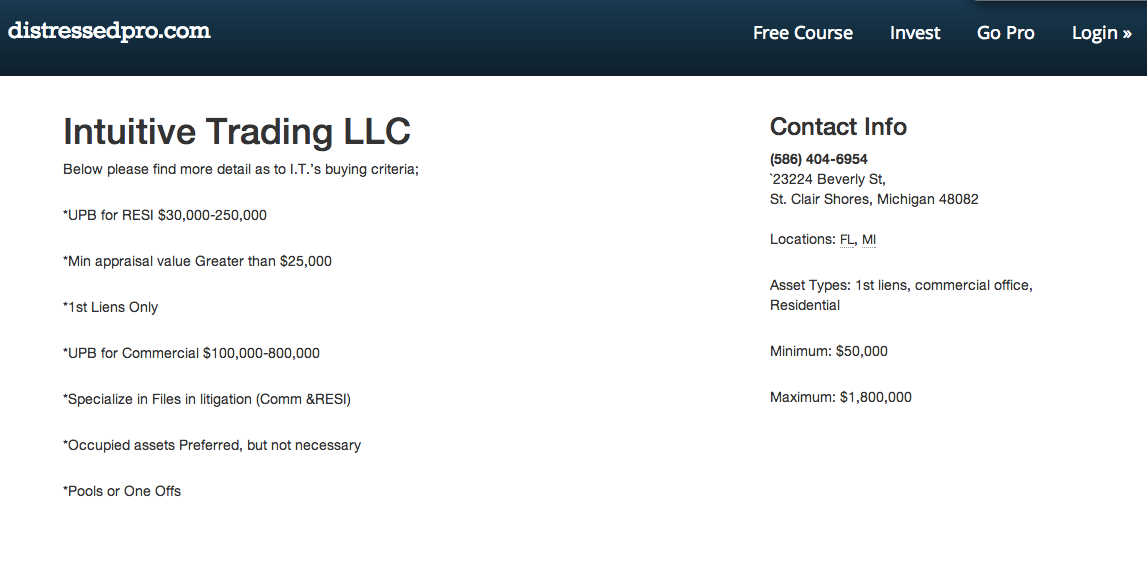 Today we're beginning to publish listings in the beta version of our Verified Investors database. If you're a paid premium member or if you've purchased the Verified Investor's Database separately then you can submit deals directly to these investors.
The reason we're building the investors database is that what we found is that we have really 3 groups of people who visit and use distressedpro.com.
Brokers who are doing real transactions
Investors who have more capital than time for prospecting (get verified here)
Students who want to learn how the whole business works
The verified investors program will put more deals in front of real investors and help more brokers make trades.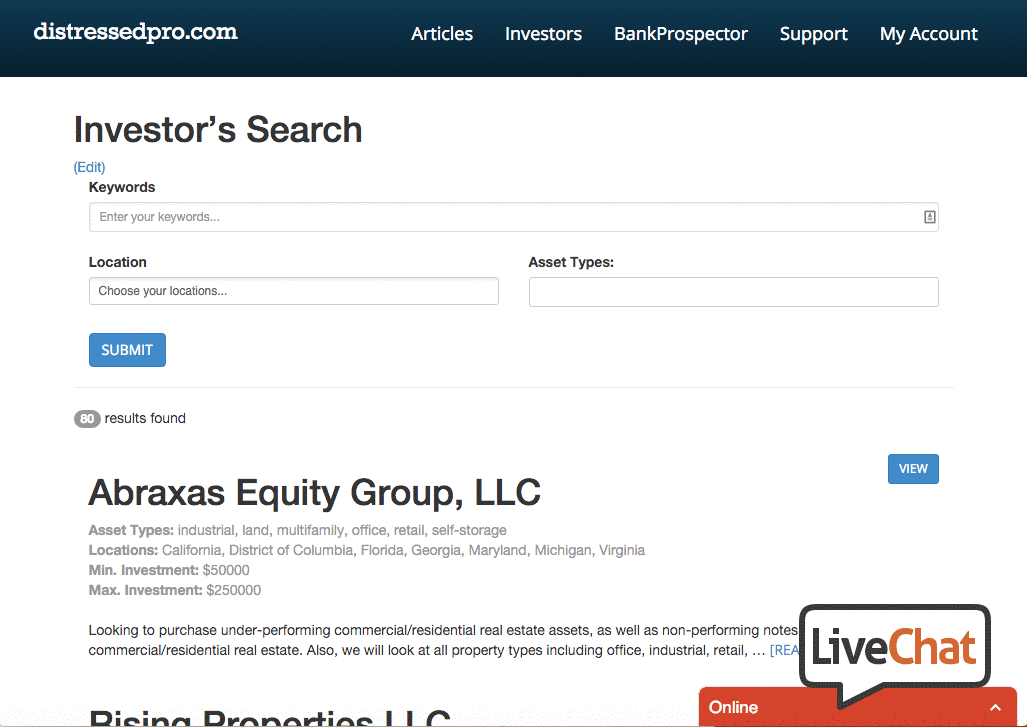 The rules are that if you're flagged by an investor for submitting something that doesn't fit their stated criteria or if you submit something that you're not authorized to sell (read: broker chain) then your access will be revoked.
Right now we're adding 3-5 new investors per day and we're verifying them as quickly as possible. I'm excited about serving both the investors and the brokers an opportunity to do more deals.
Let us know in the comments what you think.
If you haven't signed up yet you have about a week left (Lord willing) before we release the new app and the price goes up. You'll be grandfathered in at the old price and have access to both the software and the investors database.