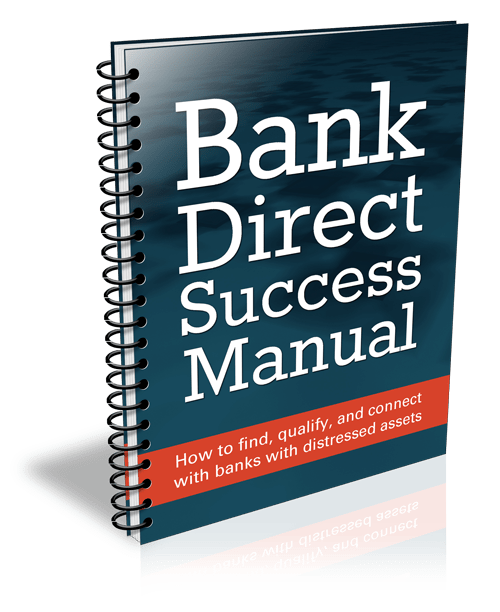 If you buy performing or non-performing notes, buy or birddog bulk REO, service or sell REO or notes, or if you're in property preservation or receivership and you are competent in your business and looking to grow or diversify your sources for distressed assets, then you're in the right place.
I'm going to assume:
you know what you're after (REO, notes, etc)
you're an expert (or learning to be one) at building relationships and at consummating the deal
the reason you're investing your time in this course is because you need to understand more about what's happening behind the curtain
you know that in order to find the real deals you have to be direct to a source and anything less usually leads to frustration and dead ends
What You Will Learn
I'm going to get into real data and real numbers. It might be a bit dry, but I'm going to try to keep it as light and simple as possible.
We're going to
1. tear apart a bank's balance sheet and look at what makes them tick
2. learn where to find the data we need
3. learn how the numbers impact a bank's decision making process
I'm going to walk you through a bank's balance sheet, which we have access to by way of their Call Reports. Finally, I'll touch on some strategies that I've used to get an audience with senior decision-makers at banks.
After reading this guide you will:
1. comprehend how banks think and work
2. know which distressed asset data you can obtain
3. be able to access the data you need whether you're a BankProspector subscriber or not
4. understand what the numbers tell you about your potential to get a deal done with any particular bank
5. gain a few new tactics to help you get started fast with connecting to the right people
---
Buy Now for $97 $67 Included with BankProspector
You can get this manual sent to you by email right now. Just click the button and complete the form.
Buy Now »