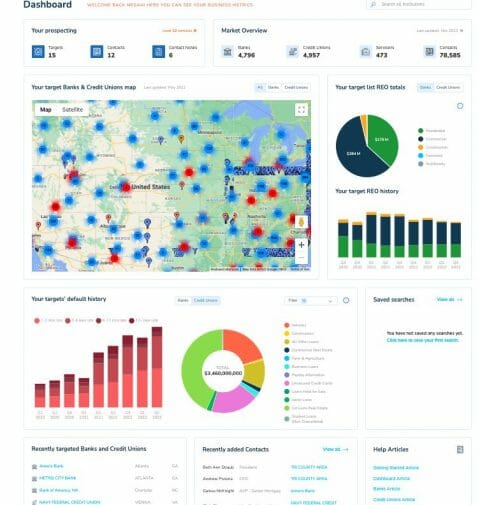 BankProspector is our innovative software program that streamlines and simplifies the most challenging aspects of distressed property and note investing by showing you which lenders have non-performing notes and REO and exposing key "sell" indicators.
Our users have access to a growing list of current bank and credit union contacts, real-time lender data, investor resources, services, and more. See what's inside.
Most people start by attending our free web class, which provides an industry overview, proven processes, investor case studies, and a webinar promo price offered at the end.
BankProspector Premium Special includes full access to:
Our Expert-Led Bank Direct Mastery Academy training program
BankProspector Expert Membership at a promotional rate of $99/month
Unlimited Lender Reports
200 Bank and Credit Union Contact Credits per month
Our Verified Investor Database
Premium Support
Premium Special Webinar Promo Price: $497 + $99/month
---
If you're already familiar with buying off-market, lender-direct notes and REO and prefer to skip the webinar and training program, you can subscribe to BankProspector Expert Annual, and gain access to:
Unlimited Lender Reports
2400 Bank and Credit Union Contact Credits per year
Mastering BankProspector Training Course
Access to our Verified Investor Database
Premium Support
Expert Annual Price: $1,998/year
---
What's Inside BankProspector?
Non-performing note and REO portfolio information and contacts for every bank and credit union in the United States
$92,134,838,000
Non-Performing Loans
$2,685,853,000
REO (Bank Owned Real Estate)
---