Get Non-Performing Discounted and Direct Note Deals Like a Pro
Copy this proven 3-step system and fill your pipeline with repeat sellers of discounted, distressed and non-performing notes
Here's what you'll learn:
How to pick your best prospects
What to say and how to get prospects to listen
Where to find shadow inventory and off-market note deals
Proven 3-step system for finding direct deals
7 questions you need to answer BEFORE contact any prospect
In this streaming web class you'll learn a proven system of best practices distilled from more than a century of experience from a collection of the most successful professionals in the industry.
---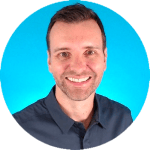 Brecht founded distressedpro.com and began building BankProspector in 2009. He's been involved in buying and selling non-performing assets totaling more then $200MM in volume.