In this webinar Scott Carson walks us through a case study where he leveraged 2 government funding strategies to achieve a 625% cash-on-cash return on a $12,000 investment in just 6 months. Wow.
Here's What You'll See
2 government funded programs to help you profit from non-performing residential notes
1 case study where we walk through exactly how he achieved a 625% cash-on-cash return in 6 months
3 markets that are emerging as strong BUYS for note investors
4 resources to have "boots on the ground" in ANY market you're trading in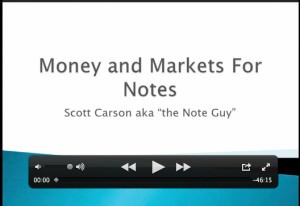 Who's this for?
This webinar is for anyone who anyone in the residential non-performing note business who's looking for outsized returns.
This goes into the members only vault in 30 days so watch it FREE while you can.