Since 2009 we've been helping people just like you to do more deals, more profitably, and faster than they ever had before. Are you next? - Brecht Palombo, President Distressedpro.com
Change Your Business Forever
Trying to decide if this program is for you?
Maybe you're here because you're sick and tired of working with private sellers like I was.
Maybe you're here because you've been trying to find deals out there and you know how difficult and time consuming it can be in this market.
Maybe you're here because ​you're in the note business and you need more inventory.
Or maybe you're here because you're looking to get started in the note business and you know you have to find your own deals if you want to do it right.
Maybe you need local REO as a Realtor, developer or investor.
Whatever brought you to the webinar and this page I want to help you decide if this end of the business is for you and if this program is what you're looking for.
If you want to do repeat deals instead of constantly chasing new sellers...
If you want to have buyers and investors chasing you instead of the other way around...
If you want to finally work with sellers who don't take it personally when they take a hit and who have a seemingly unending supply of distressed assets that they have to sell...
Then read on because because you've found the #1 resource in the industry to accomplish your goals.
Here Was Paul's Experience with Our Program
It took me probably a good 60, 90 days to keep calling people back, feeling them out and seeing the people I could really deal with and back in December I found a bank out in California, relatively small bank, and in talking to them I realized that they needed to cash out some of the stuff because they needed capital.
So, when I go into Distressed Pro it gives you everything you want to know about the bank. I mean it tells you all the non-accrual loans, the REOs and so forth.
So the end result of this in a latter part – actually I got a check February 4, I closed – in banking this is a relatively small deal, but was $8.25 million on some nonperforming notes.
As a result of that he wants me to represent the bank for the next two years which is pretty cool and so we have three more deals cooking, everything should close by the end of March probably for about maybe – two of them very small and then we've got one bigger one. It's about $20 to $22 million total. When I say $20 to $22 million that would be gross. We'd probably end up somewhere around $16 million as far as the actual buy.
So, I get a point of that (1%) and that makes me happy.
Paul Marshall – Investments Only Group, NC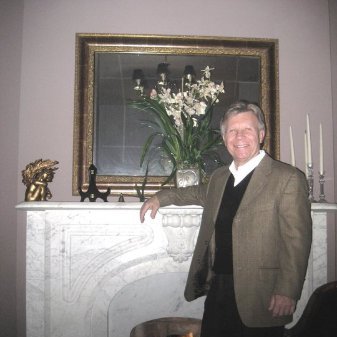 John Doe UI/UX Designer
How would it feel to do a deal a year like Paul's? Nobody can guarantee your success but you. What I can guarantee is that you will have all the tools, technology and opportunity that Paul had plus a whole lot more and that we will support you 100% in achieving your goals with a proven system.
Do Business Anywhere in the Country Right From Your Computer
Banks have local REO deals for sure and you can do those deals all day...
But one of the more exciting opportunities in real estate today is in notes and in particular in non-performing notes. The note business is one of the rare real estate niches where most investors never see the collateral for the assets they invest in.
In the note business you can find deal with banks anywhere in the country and you can fund, flip, or broker your deals to investors who are anywhere in the country.
The only things you need are a phone, a computer, and a desire to succeed.
The note business is still the wild west. With very few exceptions there are no licensing requirements of any kind to buy, flip, or broker notes, unlike real estate.
Maybe you came here thinking that all you wanted to do was local REO deals.
What most of our members find out is that there are so many more opportunities than just discounted local real estate (REOs) and once you dig in and start using our system and calling on ​lenders a whole other world of deal possibilities present themselves.
Why? Because a lender's primary assets are the notes. Real estate is an unwanted byproduct of bad notes.
When you start with the debt side of the business, the notes, the number of exits and profit opportunities is multiplied exponentially.