Get Zestimates, Rent Zestimates, Last Sale Date, Last Sale Amount, the Street View and see the property on a map for an entire "tape" in just a few clicks.
In today's market when you get a tape (a spreadsheet of property data) you have to move fast if you're going to bid successfully. One of the fastest, easiest, and least expensive ways to get a quick assessment of any property these days is with Zillow.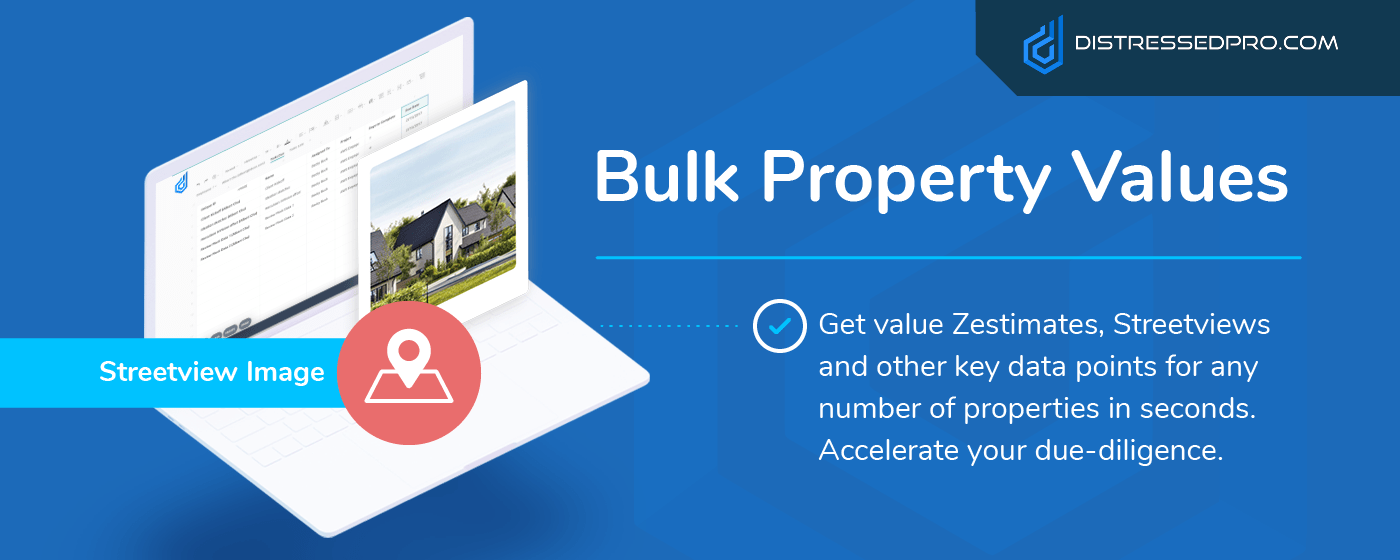 The problem is you can spend a lot of time vetting a single tape and copying and pasting dozens or hundreds of addresses one-by-one and then copying and pasting that data back into your spreadsheet.
It's a pain, you'll experience mistakes and data loss, and it is very time consuming.
Don't waste another minute. Don't let others beat you to the bid. Get access to the Distressed Pro Bulk Property Values Google Sheets Add-On today.