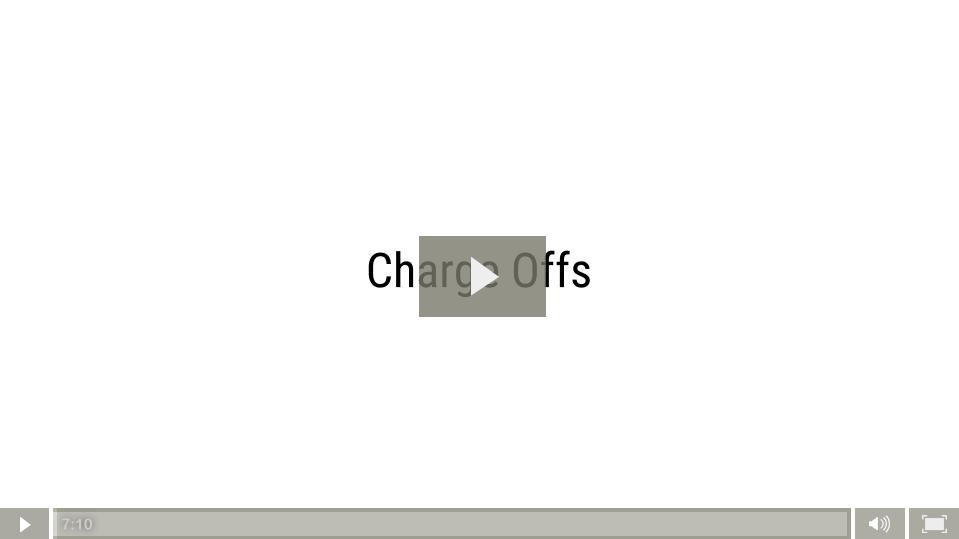 Charge Offs may be a very good indicator as to the likelihood that a bank is willing to sell some of its distressed loans or bank owned real estate (OREO).
Net Charge Offs indicate that the bank is writing down or "charging off" losses in a particular category.
Healthy charge off numbers may indicate that the bank is preparing its balance sheet for market priced dispositions.