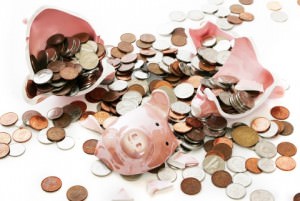 Non-performing assets refers to loans that are not performing according to loan terms, specifically, loans where the payments are 90+ days past due.
However, other potential reason for classifying a loan as a "non-performing" asset may also include:
The value of the collateral may have declined below permissable a permissable LTV as described int he loan covenants
The repayment period may have been extended, the loan may have been modified to interest-only from principal plus interest for a period of time, etc.
Loan delinquency is characterized as any loan is that is over 90+ days past due.
Banks report past due loans as:
Past Due 30 through 89 days and still accruing
Past due 90 days or more and still accruing
Nonaccrual
In the Bank Direct Success Series we get into more detail about how decisions are made with regards to the sale of non-performing assets. How to know when a bank won't sell non-performing assets at a discount, and how to know which banks are selling non-performing assets for sure and much much more.