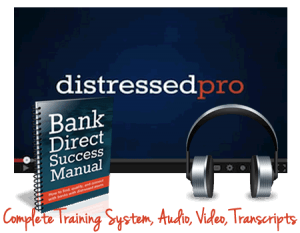 After completing the Bank Direct Success Pro Training Package you'll know exactly which banks you should be contacting and why.
You'll know how to know what any bank has for bad assets on their books.
You'll understand how and why banks decide to sell.
You'll know how to tell if a bank is healthy enough to sell at a discount.
You'll learn how to know which banks are liquidating the assets of other failed banks and what the rules are around those sales.
You'll learn an approach to getting top decision makers on the phone – plus a whole lot more.
---