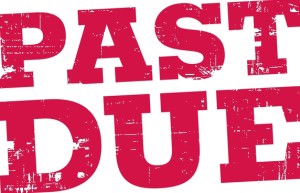 Could commercial non-performing note buyers find a new sweet spot in owner-occupied loans?
Buying notes from banks has dramatically increased in popularity over the last couple of years as investors have plowed back into the real estate market. The most sophisticated investors have gone a step further and advanced even further to become commercial non-performing note buyers. It only makes sense, as those with access to the data will know that multifamily REOs have virtually dried up, at only 3.4% of all real estate owned by U.S. banks at the end of the first quarter 2013. Commercial REO debt also far outweighs that of residential REO too.
However, most institutional investors, private equity firms and even individual investors continue to focus on non-owner occupied loans and properties. Some may feel this gives them more flexibility and less resistance, others do it because lenders often see them as potentially riskier loans, and many are just blindly following the herd.
This means less competition and fewer commercial non-performing note buyers looking at owner occupied paper. Yet, there is almost an equal dollar volume of these distressed loans as non-owner occupied ones at over $11 billion considered non-accrual as of the end of March 2013. Plus as of the last reporting there were an additional $5 billion in owner occupied commercial loans that were 30 to 90 days delinquent.
Clearly due to many bank underwriter's perception of these loans as a class many U.S. banks may prefer to work out a more appetizing deal on them for sale than keep them and work through the foreclosure process, as they restructure their own portfolios and look to originate new loans.
Owner occupied commercial properties are partially or entirely occupied by the borrower. Both scenarios can still have huge potential for those prepared to do a little due diligence.
Look at legendary investor Warren Buffett. This is exactly the strategy he has used for decades and which he successfully used to build the iconic Berkshire Hathaway. It's all about buying up good businesses with great potential in good locations that are undervalued.
You may not be directly acquiring the business itself (though this may also be an option in many cases). You can acquire the premises help them to restructure the debt and become profitable again, while keeping expert management and key personnel in place.
This is in addition to increasing the value and income from the rest of the property with improvements, new tenants, new lease structures, and often values and incomes from these properties can be quickly turned around simply with the right positioning and marketing.
As a commercial non-performing note buyer and mortgage holder you can help facilitate this and then hold onto the paper for income and increased yields, or resell these loans for a profit and cash out. Rinse and repeat.
You can learn how to find the banks selling non-performing loans plus get access to the data that shows precisely who's selling right here.