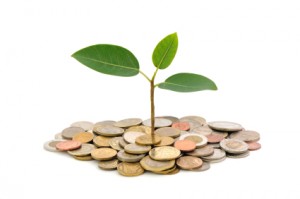 Looking for the maximum ROI on your time, daily investment activities and each property or note you acquire?
There is one key to achieving the max return on everything you do and every investment you make which works exponentially to increase your profits just as compound interest works in your favor, only in a fraction of the time.
What is it? Targeting.
While there are huge numbers of distressed properties out there today, obviously they are not all viable deals or as profitable as they could be. It is critical to hone in and target those which are most valuable in a streamlined way.
This all begins with defining and setting a profile for the specific types of properties which will take you closer to you goals. Without this there is so much noise and so many distractions you could spend forever searching without ever putting your money to work. Lost time and inactivity means lost returns. Is it residential properties you are really after? Multifamily property, commercial office buildings or industrial warehouses or other non-performing types of notes that you really want to focus on? What excites you and offers the best returns and match for your knowledge and talents? What loan sizes are optimal for your model, what rate ranges and how far behind should distressed assets be to make them appealing to you and promise the biggest discounts?
Use the guide you create and don't waiver from it. Not only will you get better at your picks as you master a niche, others will bring you deals because you are the expert in that arena.
This set of criteria will also help you systematize your real estate investing and be able to pull in help with your searches so that you can focus on the bigger picture without having to worry about your acquisitions or at least being able to limit your time analyzing deals or talking to contacts to those which are viable. Use the best tools you can get your hands on for identifying the types of distressed properties and notes and conserve your resources.
Finally, also consider the hoops you may have to jump through to get specific deals done. If everyone else is chasing bulk REOs at the big banks, break off and get ahead of the pack by looking at local and regional banks. Then filter those for which you can gain immediate contact information and access to key decision makers. These are the hot sources you can turn into profits now. Put the other prospects into a drip campaign and let those deals come to you when they are ready. Getting 20% better at finding the best deals, saving 20% more time in your searches and 60% more time by getting right through to those who can make you are deals gives you a 100% improvement on your overall ROI in the next few months…