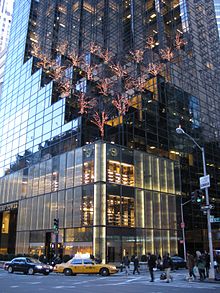 The real estate industry is experiencing a major pivot, and it's those with access to the most distressed property that stand to come out on top.
So what's "The Donald" up to now, and where are those elusive motivated sellers and distressed bank assets hiding?
Trump Entrepreneur Initiative Tanks
The New York Attorney General just sued Donald Trump in reaction to the guru's real estate school clients complaining they were cheated. The $40 million lawsuit rests on some of the thousands of Trump students saying they found little benefit or success after forking out as much as $35,000 a pop for programs, and because the school isn't a licensed educational institution.
Of course some might have overpaid, but Donald Trump should be presumed innocent until proven otherwise. Even if hauled through the courts we all know Trump is hardly a stranger to the legal process and probably won't flinch even if forced to shell out millions in compensation. This isn't the issue. The question is what becomes of the industry as the ripple effect sweeps the nation?
As of writing this article, both Trump University and Trump Entrepreneur Initiative websites didn't appear to offer any public facing information or be soliciting new student registrations. With Trump as the lead tile, the guru witch hunt could easily spark a domino effect, causing many other real estate investing gurus to shut down to avoid lawsuits or being strong armed into forking over big bucks while their reputations are trashed in the media.
In the wake of this meltdown and potential evaporation of reality TV house-flipping shows, where will investors find advice, guidance, and help locating distressed property deals?
Need For Leads
Yet there's still plenty of good news in the market. Both residential and commercial real estate markets are heading in the right direction, with an extended period of growth expected.
This is complemented by plenty of distressed property coming down the pipe, less direct competition as a result of guru witch hunt, and big hedge and private equity funds that turn to funding deals rather than buying property.
Discounts of 30% or more under previous values aren't uncommon, even in the hottest markets like San Diego, Phoenix, Miami, and the Hamptons. Yet end buyers are in for even better times as regulators surprisingly slashed provisions requiring "skin in the game" for banks, earlier in August 2013.
The key is to find the deals….
Tips for Today's Distressed Property Deal Hunter
Where are the deals hiding today and what are the best types of distressed property deals investors should be on the lookout for today?
Where the Deals Are According to the Data
Lately, the media has really been working overtime to confuse real estate and debt investors. Unfortunately, publications desperate for readers and attention-starved individual "professionals" have been spinning all types of  outlandish headlines and statistics out of proportion.
U.S. real estate is doing well, but many have no idea where they should be looking for deals, or what types of real estate offer the best spreads in the current market.
Digging into the raw data to get the real picture reveals that as of June 2013, between 7,000 U.S. banks there were over $26.5 billion in distressed REO still sitting on their books. Almost 40% of these properties stemmed from non-performing construction loans.
However, this "tiny" pool of non-performing bank assets is overshadowed by a coming wave of over $210 billion in non-performing residential loans. Over $180 billion of these delinquent loans are just now going bad for the first time, and are on their way through the process of becoming foreclosure homes.
Investors who dig deeper will find that the size of the pools of non-performing loans and REOs made up from construction loans, HELOCs, and one-to-four family homes defaulting for the first time could promise the best spreads.
Analysts reporting on the CCIM Institute's website indicate global investors are looking to secondary and tertiary markets for better quality properties, diversity and higher cap rates.
Tracking Down the Deal Makers
The gurus filled the web, bookstores, and event listings with endless real estate marketing and prospecting tips. Some worked, more were junk, which has likely been a big reason for the crackdown on them.
The internet, gurus, and tech start-ups have been great for spawning complex marketing strategies and technical sales funnels, but that doesn't always make them more productive or profitable. It definitely doesn't mean they shorten the cash-flow cycle or raise returns.
Ten popular real estate prospecting tactics in 2013 include:
Direct mail
Outdoor advertising
Email marketing campaigns
PPC advertising via Google Adwords
Pushing out promotional products
Commenting in online forums
Cold calling
Social media marketing
Blogging
Attending networking events
The bottom line is that what distressed REO and note buyers want are real leads on motivated sellers. They want them fast, and don't want to pay a lot for them or dance in endless circles with sellers that aren't serious. The faster real estate investors can get from identifying potential property deals to closing, the more deals that can be done, and the higher annual and lifetime returns and wealth will climb.
So how can sourcing properties be simplified and streamlined to connect investors directly to those with significant numbers of distressed REO and non-performing loans, and to more closings?
Taking Out the Trash
To succeed, see results, and maximize returns on acquisitions and overall, then investors need to learn how to filter out the trash and cut through the junk.
No one can afford to gamble with their marketing and acquisition budgets or demand anything but the maximum possible returns, at least not if they want to be around for any amount of time.
Smaller property and debt investors can go broke fast if they aren't careful. Blow a month of your budget on the wrong channels, throw in a little bad luck, and it's a slippery slope into bankruptcy.
Even big real estate companies like Zillow are struggling with poor marketing plans that have resulted in eight-figure quarterly losses.
Once you let competitors take the lead, it isn't long before they starve you out. And just doing something that "works" isn't a sufficient solution either. Sure, you can wing a $5,000 direct mail campaign and perhaps close a deal, but when you compare that to other options, that's a horrific return.
So start by looking at the true ROI of your current tactics, measure them, and consider how they can be improved. Unfortunately, a big part of the problem is that many investors and even sizable investment firms or groups aren't really calculating their marketing ROI correctly.
Consider the direct mail example. It may cost less than $2 to send out a letter or postcard, but if you really only get a 1% response rate on a $5k campaign of 2,500 mailers, that's paying $200 a lead. If only 1 of those 25 actually close, that's $5k to generate a single deal, just for the mailing portion. This often doesn't count list cost, design costs, equipment costs, labor, or the huge difference in time these leads can take to pay off versus immediate deals.
So perhaps it's time to cut through the junk. No more gambling with the little marketing budget you have, or falling for ridiculous, drawn out campaigns that actually take deals further away and cost thousands a pop, while others are tapping endless leads for less than $1 each.
What you want and need is to find distressed property and non-performing notes for sale and get the direct contact info for someone to cut a deal with and close fast,  in as little time as possible.
Defining Best Practices For Prospecting
Knowing what you don't want is easy. Having a general idea of what you do want when looking for deals is good, but still leaves most investors in a blind fog.
The majority of distressed property, REO, and mortgage note investors, at least the successful ones, don't just go wandering around looking at every type of property or spend a lot of time looking at every new listing that pops into their inbox or comes across their desk. They create a specific profile of what they are looking for. Otherwise they would be long dead and buried before they ever made their first acquisition.
The same strategy can be applied to creating a profile of the type of prospecting or marketing they should be doing.
So what are some of the criteria that might be used to create a profile like this and boxes that should be checked?
Speed of use
Automation
Accuracy of information
Depth of data
Time required
Volume and deal flow
Amount of stress associated
Conversion rates
Stability of deals through closing
Cost
Total net returns
Impact on lifestyle and life goals
So, for example your ideal profile might look something like:
Must be able to produce 10 to 100 viable acquisitions each and every month
Must produce a constant flow of daily deals
Search can be fully automated
Provides direct contact information for decision makers
Must deliver distressed property and debt deals with motivated sellers
Should only have to deal with motivated sellers
Must provide detailed data on potential deals with filters to limit wasted time
Time from start to actually generating leads must be two weeks or less
Conversions rates should be at least 10% plus
Should cost no more than $x per lead and $x per deal generated
All deals should have a 90% chance of closing once contracted
Required involvement should be limited to digital and voice communications, and no more than X hours a month
Now that you have a better idea of what the ideal system might look like, does anything like this already exist?
What Is BankProspector?
Recognizing these challenges and the tragic way many were approaching deal hunting, one industry expert actually developed a software program designed just to meet these needs and overcome the hurdles listed above.
It immediately taps investors into all of the data listed above on current non-performing loans and distressed REO. It provides access to information from over 7,000 U.S. banks, credit unions, and asset management companies. Even better than that, it provides the contact information for key contacts at these institutions for streamlining deal making.
For those that would like to have tens of billions of distressed property and debt deals at their fingertips and the contact information they need to make deals happen, it really doesn't get much better than this. Plus, it's seriously inexpensive.
It's called BankProspector, and it's definitely worth checking out if you're a real estate professional, investment firm requiring large deal flow volumes, or even a smaller investor eager to do more deals, increase profit margins, and leap frog all of the prospecting hassle and just get to closing deals.
It's simple. It just serves up the data and contacts you need – you just have to move on them.
The new witch hunt and chasing down of info-product gurus could shake out the industry. The time to expand portfolios and turn up the investment volume is now, and luckily there are a ton of deals to be done, and large profits to be made. The only snag is tapping into the best resources for these deals and streamlining the screening and acquisition process.
Recognizing that demanding maximum results and ROI is key, it could be time for many to look for new strategies for finding and acquiring REOs and buying notes from banks.
So before you put the final touches on yet another miserable direct mail campaign that costs thousands, takes weeks or months to pay off, and reaps a poor return after hours of haggling with poor prospects, check out BankProspector. It will revolutionize the way you think about distressed property leads, and what you are able to achieve.