In this post you get a goals framework plus worksheets that you can use to make sure this year in real estate is your best ever.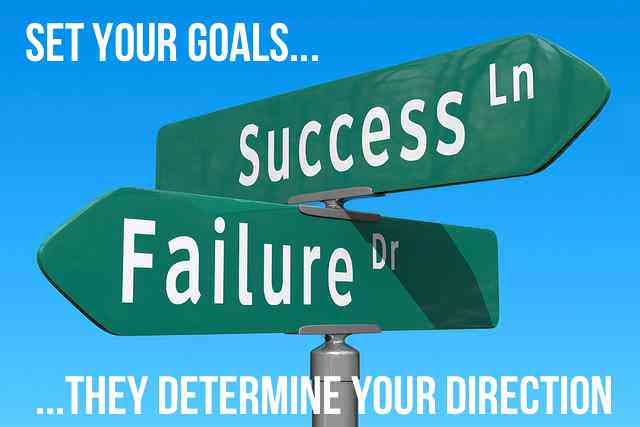 This is the 2nd post in this series. You can find the first post on goals here. It's a prerequisite to this post.
You can skip right to the downloads/links here if you didn't get them before.
What are you going to do this year to make your real estate or note business more prosperous and more productive than last year?
That's where my thoughts turn each New Year's Day.
If you're a success minded individual then I'd wager that this is where your thoughts are also. (If you're reading this later in the year then all is not lost. Its never too late to make a plan.)
Your biggest wins in business and life come when you plan, execute, review, and repeat.
How you plan can mean the difference between failing and succeeding with your goals.
Open up a new document or pull out a pad and pen and let's design your success for the coming year.
In the previous goals post I asked you to gather all the information you have about your performance over the past year.
Now that you have that information together and you've put it in the worksheets it's time to spend a little time understanding what happened and where your biggest wins would come from this year.
What Are Real Estate KPIs (Key Performance Indicators) and How to Use them to Grow Your Business
There are only a few key top level indicators that you need to focus on in your real estate or note business.
These will vary depending on the exact structure and niche you're in but here they are:
Leads
Offers
Escrows
Closings
Revenue
If you're someone who lists property or notes for sellers then you should include a line for listing presentations.
If you are raising money then you should list the investor inquiries (leads), investor presentations, and money raised.
If you're in the note business then you want to know how many (legitimate) tapes you were sent and how many LOIs you put it in.
What I'm saying is – change the language to match your business but don't add unnecessary complexity.
I could go on but I hope you get the picture. You're looking for your KPIs. You're not looking for every random bit of info you can gather
If you're looking across the top line of the chart and you have very few leads… then you already know your problem.
Your business STARTS with leads. NOTHING happens until you get a lead.
There are a few ways to get leads and to plan goals around your necessary lead volume and I'll cover this in the next post.
If You Don't Know Your KPIs Then You Don't Know Where You Need to Improve and You Can't Set Real Goals
Here's what I mean.
Example:
Say "I want to make $1Million in 2015" but last year you made $200k.
Well that's a wonderful goal but now you have to find a 5X multiplier in your business ($200,000 X 5 = $1MM).
Sometimes the multiplier will come from improvements across a number of KPIs.
Sometimes you have one big obvious problem.
If you did $200K last year and it took you 20 transactions then you made an average of $10K per transaction.
If you want to do a million this year then you'd have to do 100 transactions. Is this realistic?
Maybe but you'll need to get 5X the leads…
You'll need to be able to handle 5X the paperwork…
Maybe what you need to focus on is doing bigger deals!
What if you can double your transaction size?
Now you only need to double your lead volume to reach your goal AND you don't have to 5X your transaction volume.
Finding a way to double or triple your deal size should be your goal.
Not quintupling your paperwork and leads.
Am I making sense?
Analyzing the worksheets you completed from the 1st post will help you see the gaps.
If You Did Little or No Business Last Year (But You  Were "in the business")…
Then I can with about 95% accuracy say that you did not get enough leads. Which means you weren't marketing or prospecting enough. Period.
In order to set goals this year you're going to need to come up with reasonable numbers. How much are others in your area making per transaction?
All this brings me to the next phase in your goal setting.
How to Set SMART Real Estate Goals
SMART is mnemonic device that instructs how your goals should be written and I'm going to borrow it so we remember what our goals should look like.
Specific – Your real estate goals need to be specific.
Measurable -How will you know when you've achieved your goal?
Attainable – If your goals are too lofty you will not be motivated to achieve them because you won't really believe that you can!
Relevant – The goal must be relevant to your business.
Timebound – Goals need to have dates associated with them.
In addition to being SMART your goals should also adhere to the "3 Ps":
Positive – Don't say "I don't smoke in 2015" say "I'm cigarette free in 2015"
Personal – You start goals with "I"
Present tense – Your goals should be stated in the present tense, as though they already exist
The reason we use the 3 Ps in goal setting is that one of the biggest benefits of approaching your goals correctly is that it programs our subconscious to go to work to achieve the goals.
I realize its reckless to just throw a statement out there like that and if you've never read success literature or goal theory then maybe this idea is off-putting for you. For more information I suggest you read some of the basics like Think and Grow Rich.
So let's bring it together.
Here's what your goals should not look like.
I want to make $100,000 dollars
Here's what that goal would look like written SMARTly and in the Positive, Personal, Present Tense
I gross $100,000 in 2015 by completing 10 brokered residential REO transactions at an average of $10k per transaction.
Is This a SMART Goal?
Its specific, it says what you will do and a formula for how.
Its measurable, there will be no doubt as to whether or not you hit that goal by year's end.
Is it attainable? Thats up to you.
Is it relevant to your business – for our purposes it is.
Is it timebound? Yes, we've given ourselves this year.
Does it Meet the 3 Ps Requirement?
Positive? Yes, we're not using "I don't, I won't, I'm not" etc. (example "I don't smoke" isn't positive. "I'm smoke free" is)
Personal? Yes, it starts with "I".
Present tense? Yes, it doesn't say "I will/must/want to/can/" it says "I gross" you could also say "I'm grossing".
Set Real Estate Activity Goals In Addition to Results Goals
If you want to lose weight and you say "I weigh 180 lbs by March 2015" as a goal… well that's all well and good but HOW are you going to get there? Will you exercise? How often? What exercises will you do? Where?…
In the next post I'm going to address how to set the right kinds of activity goals and I'm going to give you the tools to do it.
Get this and the previous post as downloadable PDFs plus get the links to the goal worksheets and the instructional video when you enter your email below.
---
Get Your Real Estate Goals Worksheets and Video
Enter your name and email to the right →
You will immediately receive the worksheets and a link to the other resources that were mentioned PLUS we'll send you an email when the next part in this series is available