If you're frustrated lately with your ability to source notes this podcast is for you.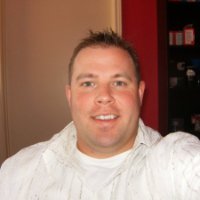 I recently got an email from the gentleman I interview in this podcast which let me know that he had just received a list of 1,000 notes for sale and he was cherry picking through them. If that sounds like a position you'd like to be in then listen to this podcast where Scott Carson talks about how he got his start, some of the struggles he went through, and how he's doing a high volume of deals today.
Scott tells us in this interview about how he lost his shirt in the real estate business then came back to real estate, found notes and began investing again. He rolled up his sleeves and built a huge database of more than 2700 bank contacts who regularly send him lists of available notes.
Scott goes on to tell us about how he works with banks and hedge funds to source 'one-off' notes and walks us through some example deals. We talk about "junk notes" and go over a couple of case studies of some very recent deals where he bought notes for as little as $3,000 and 5-50 cents on the dollar.
Scott is focused right now strictly on non-performing notes due to the volume of opportunities. A lot of the notes he's working on now haven't seen a payment in the last 12-36 months. We talk about his success with offering a deed-in-lieu to the debtor where in exchange for cooperation he forgives the deficiency.
We talk about how he handles foreclosures, how he budgets for them and what they cost. We talk about the different approaches he employs, what's working today, and how he's building his business. We also talk about how he works with people who want to learn the note business.
Listen to the podcast now.
Sorry! This is member only content.
Don't miss Scott's upcoming seminar in Florida. When you use the discount code "DISTRESSEDPRO" in the phone number tab you'll get 2-for-1!
Florida's meeting is not a pitch-fest, but real hands-on work, you'll actually contact banks while you're at the seminar and participate in any deals that are sourced. ==>Click Here<==