How to use this page
This page is meant to be a long-term reference guide for you as you work on your REO investing business. Below, you will find an updated archive of our most successful not investing guides, processes and strategies.
We will show you how to contact asset managers, cold email banks, how to get REO listings and so much more.
What is REO?
REO stands for real estate owned which is shortened from the term other real estate owned. REO refers to the status of a property after the bank has foreclosed on the mortgage loan.
Why invest in REO?
Whether you are interested in commercial, multifamily or residential real estate, investing in them once they have been foreclosed and turned into REO is the cheapest way to enter the market.
Usually, when you see a property for sale at below the market value, it is an immediate sign that something is wrong with it. The discount will be a reflection of the problems on the property and if you are unlucky enough to be at a heated auction, you might still be forced to bid for more than the market value.
Fortunately, that isn't the case with REO, especially when you go bank direct. There are millions of houses that are perfectly fine, that have been foreclosed on by the Banks. When it comes to REO, the discount is because the Bank wants to get rid of those assets. So if you want the cheapest price you have to go straight to the source. Also, when you deal with the banks directly, you won't have to compete with other sellers as long as you maintain your ability to close on the leads that they send you.
Guides to Get You Started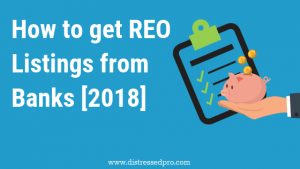 How to get REO Listings from Banks
Are you struggling to find REO listings? This post will go take you through our process for finding repeat REO Listings.
The Ultimate Guide to REO
We have put together this guide to give you in-depth knowledge on the REO property investing, including a list of Agent Directories and an updated FAQ section.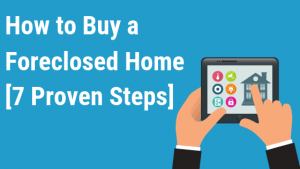 How to Buy a Foreclosed Home [7 proven steps]
Discover our proven process for successfully finding and buying foreclosed homes.
Reports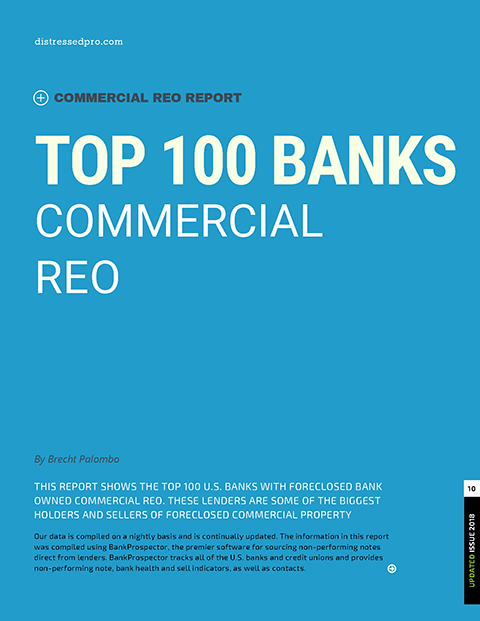 Top 100 Banks with Commercial REO
Use this list of the top 100 U.S. banks to start finding the most profitable and desirable lender direct non-performing off-market note deals.
Download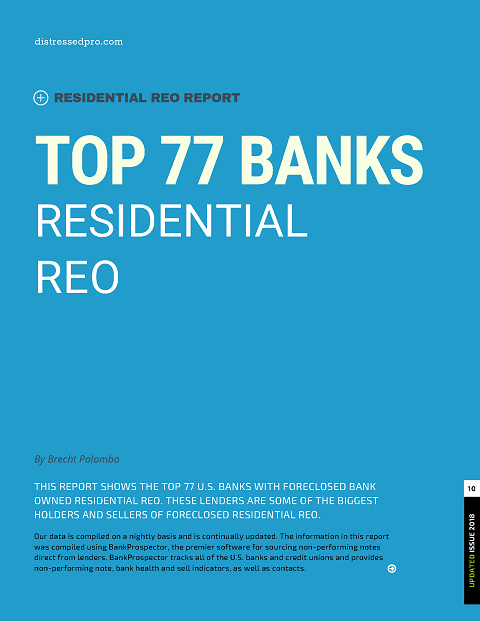 77 Banks with Residential REO
We have created this great list of 77 banks, which will help you narrow your prospects and start contacting the banks for leads.
Download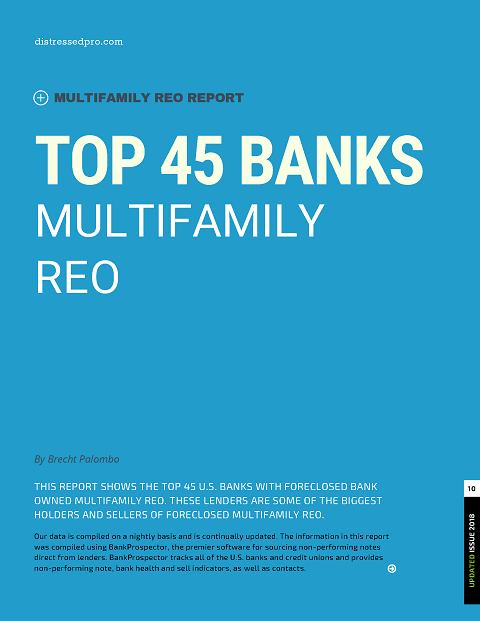 45 Banks with Multifamily REO
Investing in multifamily REO is the cheapest way to get into the multifamily real estate business.
Download
Podcasts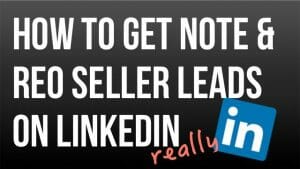 How to Get REO Leads on LinkedIn
Josh Turner giudes us through his successful process for finding and closing REO leads on LikedIn.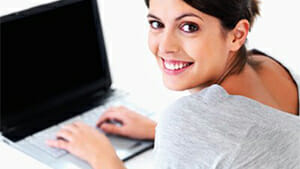 Cold Email Asset Managers
You're going to hear from a guy who developed a template for cold prospecting via email that won him more than $50MM in accounts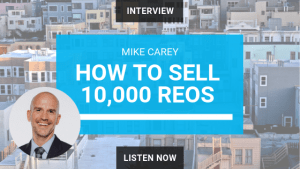 How to Sell 10,000 REOs
Mike Carey from Tranzon Auction Properties has been involved in the sale of an estimated 10,000 distressed bank assets including REO
Exclusive Training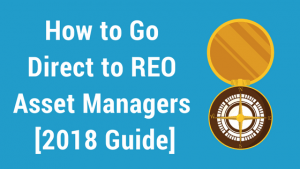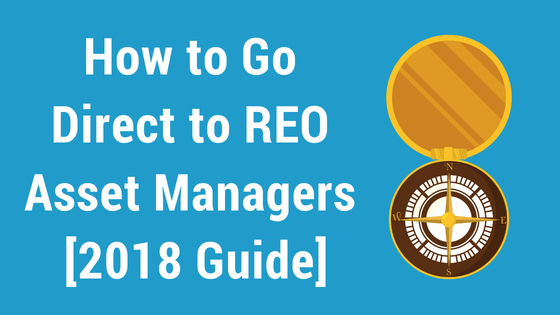 How to Go Direct to Asset Managers
This guide goes deep on exactly what you need to go directly to asset managers and a downloadable list of 51 asset managers.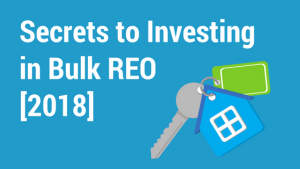 Secrets to Investing in Bulk REO
We show you how investing in bulk REO can be more profitable than buying individual real estate foreclosures.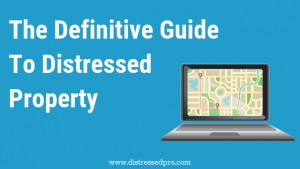 Guide to Distressed Property
Find out everything you need to know about distressed property & distressed debt right here.
Video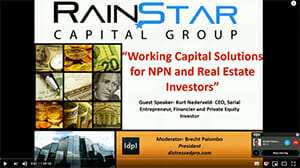 Funding for REO Investing
In this video, we will go over 5 alternative funding sources for REO deals and Fix and Flip projects.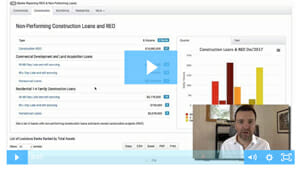 How to Find Local REO with BankProspector
Here's how you can find local and regional banks with REO (bank owned, foreclosed, real estate owned) with BankProspector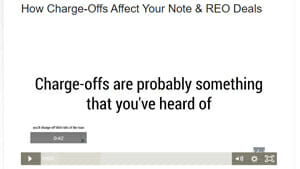 How Charge-Offs Affect Your Note & REO Deals
Charge Offs may be a very good indicator as to the likelihood that a bank is willing to sell some of its distressed loans or bank owned real estate (REO).