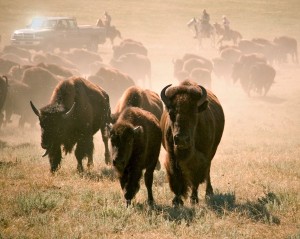 I wanted to try something new this year. I spend a lot of time with REO and non-performing loan news and info, I subscribe to a lot of different things and have alerts set up etc. I thought I'd start a weekly round up of what I'm reading or seeing out there. Let me know if this sort of post is useful in the comments.
An Auctioneer's Nightmare
It seems the Occupy movement has turned to foreclosure vigilantism. I pretty much exclusively sell commercial, construction, and multifamily REO and foreclosures so I'm not likely to have this happen, but if it happens to you we want to hear about it here.
SOUTHGATE: More than 100 show up to protest couple's foreclosure WITH VIDEO
Look for BIG Foreclosure Numbers in 2012
Looking at the most recent residential non performing loan figures it seems pretty obvious that with $212 Billion in late and non performing residential loans and a scant $10 billion in residential REO we'd have to be at the tip of the iceberg. I mean… what percentage of loans are actually getting worked out these days? Even if it was HALF of total that leaves us with $100B and there's $91B in the process of foreclosure as we speak so… there's a minimum of 10X what's on the market today, as REO, in the pipeline (as a quick back of the napkin report) on the immediate horizon.
The Street: Bank Foreclosures to Surge
File Under 'Big Stupid Banks'
Apparently Ohio is dealing with a large number of banks starting the foreclosure process, maybe even completing it, evicting homeowners, and then finding out that in Ohio, it aint worth the trouble because the so much of the property is borderline worthless.
Yikes!
You won't see smaller regional and community banks being this dumb. There are official guidelines for bankers dealing with this very problem. I recently read a release on REO management and disposition guidance from the OCC which, in part, said (in essence) if you do the math and it makes more sense financially to forgive the lien then to foreclose then go ahead and forgive the lien. BUT WAIT! I have an even better idea, bundle that stuff up and sell it ridiculously cheap to investors who can do one-on-one workouts with the owners to help them find payments they can afford. Now we're talking, everybody wins.
Sen Brown Calls for End to Bank Owned Abandoned Homes
New Bank Data Compiling Now
January is a reporting month. That means that the quarter closed on 12/31 and banks have until the end of the month to file their Call Reports. During this time you'll see that there is not a full data set for the most recent quarter, but if you use the Period Selector on the left sidebar you can still get a complete list of banks. In case you didn't know, the REO and non performing loan portfolio data we have is pulled nightly from the FFIEC database of call reports.
We've also had a number of features added but I won't get into these on this post.