It's New Year's Day and I've been thinking a lot about performance and how to improve it.
I've been thinking about my 2013, and I've been thinking about yours and when I say yours I'm talking about you, my subscribers and members and all the other folks in the real estate business I know.
I've put together this real estate goals template and I hope it's useful for you.
It's a real estate transaction tracker and the purpose of this template is to give you a starting point for how to evaluate your year's performance so that you can figure out what you need to do in the coming year in order to improve.
"What's measured improves." – Peter Drucker
If you're not tracking and measuring the different parts of your real estate business and what's driving results, if you're not focused on what's working and doubling down on that and looking at what's not working and eliminating that… then you will not grow.
You Must Evaluate Your Performance If You Want to Grow.
I'm calling this template the real estate transaction tracker.
This is for people who have real estate or notes coming in and moving out of their lives and that's how they make money. If you're in acquisitions or similar, this isn't going to be very good for you.
Here's what you get.
I don't care if you're in the note business or if you're in the real estate business, but I do care that this is for people who make money transacting and that includes brokers, wholesalers, flippers and the like.
There are few basic parts to it.
Identify Your Deals
I've added a couple of sample rows so you can immediately see what's going on and how to use the template.
The first one is the name of the deal or the address. This is how you're going to identify the deal.
If you sold a pool of notes or a single note you can just use whatever identifier you have, loan number, etc., but something where it means something to you.
Identify the Source of Your Buyers
The next step is if there was a buyer involved or seller and this varies depending on your business model you need to fill in the blanks. In the sample cases I've got  "Joe Developer" so the question for you if this was your deal is "Where did this guy come from?"
So choose an answer from the dropdowns and pick where your leads came from for each and every deal. This will allow you to see the sources for all your deals all in one place.
This is important because if you're spending a lot of time and a lot of money on things that aren't working STOP IT… and start spending your time and money, in fact, spend DOUBLE the time and money on the things that really are working.
The only way you're going to know what is working is if you put your deals down in black and white.
Where did your seller's come from?
I've had a lot of success with direct mail in my real estate career so that's what I use in the sample record. What are you having success with?
Next there's the "Notes" field, this is just a field to refresh your memory so you can get a better understanding of each deal.
What Were Your Gross Sales?
What I want you to use for gross is the gross sales amount of the deal. If the property traded at $350,000 we're going to put $350,000 in here. If the pool of notes traded at $500,000 or at a $1 million or whatever it is then use that number for the gross.
What Was Your NET Revenue?
The next number is the NET to you, this is the revenue to you. If you bought a house and flipped the house and you sold the house for a gross of $250,000 and you netted $20,000, then the $20k is the revenue that came to you and to your other business. If you're a real estate broker, it's your commission. If you're a wholesaler, it's your margin. So figure out NET on the deal to your and put it in there.
On the top right you'll see an automatic calculation for your gross sales for the year of $850,000 dollars. This is the sample total deal volume.
What is Your Average Deal Size?
Then there's your average deal size. This is a really important number because the average deal size is one of the numbers that you're going to use in order to forecast and plan for making this year huge. A lot of people will say, "I don't really have the average deal size. I'll do a $100,000 deal and I've done a million dollar deal." If that's the case then you just add them together and that's 1.1 million, that's an average of $550,000 per deal. You do have an average per deal, okay?
So now you can see your total commissions or other NET, your total margin. This is the total amount of money that you've made over all your transactions which is calculated automatically.
What is Your Average Revenue Per Deal?
From that we calculate the average amount of money you make per transaction.
Finally as you can see in the sample scenario I'd be making 6.47% on average on the gross sales prices of the transactions.
You MUST know all these numbers in order to forecast, plan, and improve.
This is not a substitute for quicken or for proper accounting or bookkeeping or anything like that and that's not the purpose of this template.
The purpose of this template is to be able to get all your deals down in front of you.
There are slots for 45 deals. If you did more than 45 or 50 deals you should probably hire somebody to do this because you're definitely making enough money. Don't do this yourself, it's not a good use of your time.
With This New Evidence: Where Should You Spend Time or Money?
The whole objective of this exercise is to give you a full view of where your business is coming from and what's working.
What you're going to find, if you're somebody who did some deals last year, is there's going to be a pattern that's going emerge.
Now that you have the data in front of you you're going to look at some things and you're going to say, "Well, gees. I've spent 'X' amount of time going to networking meetings and I didn't get any deals out of that. That isn't a good use of my time anymore, I'm not going to do that."
You could go through and you could say, "Gees, all my deals came from networking. I might as well just stop cold calling. I'll double down on networking, instead of going twice a month I'm going to go four times a month and I'll find more meetings. I'll put together my own meetings."
The first thing to do, if you're seeking to improve, if you want to double your business is to understand your business.
That's what I want to help you do.
I'm working on a campaign over the next four weeks for exactly this. I want to help people you get ready to do more business.
The first part of that is understanding what you did for business in the year prior.
What Do You Need to Do to Double Your Business?
If you didn't do any business last year, if you didn't do any business at all you need to look at why that is. What stopped you? What is it that's holding you back?
Confession: I did not double my business last year. I grew by about 60% … I have a lot of reasons for that and I'll go into that maybe in another article. I should have doubled, in fact I should have tripled my business.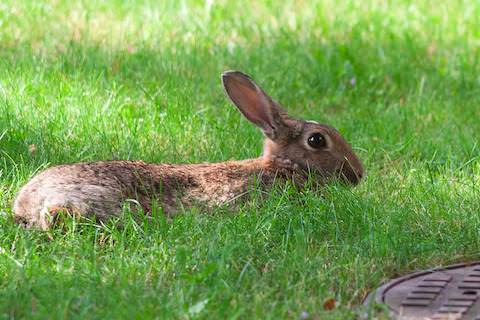 Why only 60% then?
Quite frankly, it comes down to distraction. Last year I had a variety of different businesses, different rabbits that I was chasing down…. and as the Chinese proverb says:
"Man who chases two rabbits catches none."
I'd submit to you that if you didn't start your business last year and you're still looking around… thinking about… learning… trying to figure stuff out…  you are probably chasing too many rabbits and you're spending too much time trying to learn too many different things.
What you really need to do is get out there and find a deal.
Probably the fastest way for you to do that is to do wholesaling…. but that's not what this article is about.
5 Critical Questions To Ask Yourself
What this article is about is understanding for those of us who did do deals last year.
Where did my deals come from?
How did I get them?
What should I double down on?
What should I eliminate?
What can I automate?
Over the next few weeks I've got more stuff like these coming up.
If you have questions please ask me in the comment section below or you can submit them to support -at – distressedpro dot com.
I hope this is useful for you. I hope you're going to have an awesome 2014 shoot to double your business.
If you haven't started your business yet then shoot to start.