Start with this Free Webinar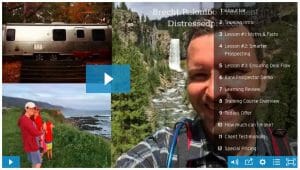 Learn How to Do Bank Direct Note and REO Deals Like a Pro
This free web training is a firehose of information. If you're looking to get started sourcing deals from banks this class will put you on the path. You'll learn the 7 questions you need to answer BEFORE you call, how to pick your best prospects, who to call, what to say, how to get decision makers to listen and more.
Note Investors: Read These Articles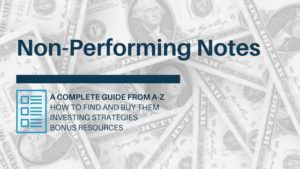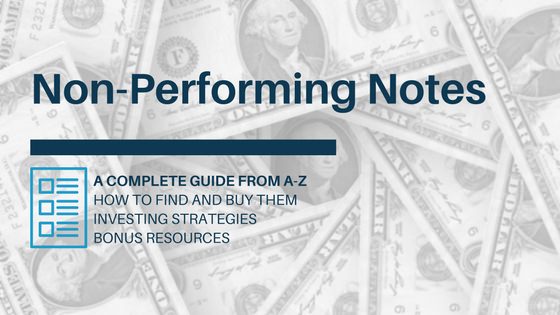 How to Find and Buy Non-Performing Notes [A-Z]
This complete walkthrough in in non-performing notes walks you through why people invest in the, where to buy them, how to value them and how to get started. We also cover why banks sell, which banks sell, finding decision makers and how to get a list of non-performing notes from a bank.
How to Buy Notes
In this article you'll learn about 5 strategies for buying notes. We cover the different types of notes that investors are buying, we also walk you through the 4-step process of finding notes, due-diligence, making an offer, and closing on your note.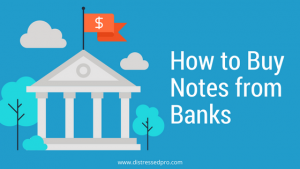 How to Buy Notes from Banks
In this article, we will guide you through the entire process of buying notes from banks. We cover how you can get tapes and buy notes from banks and we talk about ways that don't work… You'll learn about why banks sell, who the decision makers are and how to reach them.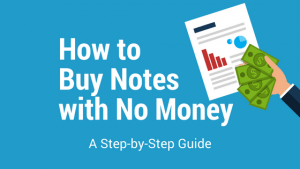 How to Buy Notes with No Money
One question I'm frequently asked by folks who are looking to get started is "How can I get started with no money?" I answer that question in this post. You'll learn 5 ways you can get started with notes without any money of your own. If you're looking for a way to get started we wrote this for you.
Go Deeper with Our Interview Series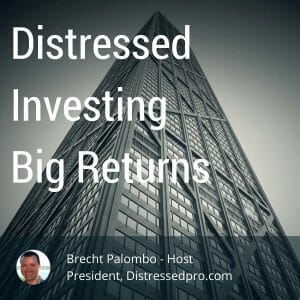 Distressed Professional's Podcast Series
Listen as we go in depth with a variety of professionals in the distressed assets industry. You'll hear about tools, strategies case studies, workflows, new technology and much much more. Each interview takes you behind the scenes of a real business so that you can see how its done. Listen here.
Get Going with Our Free Crash Course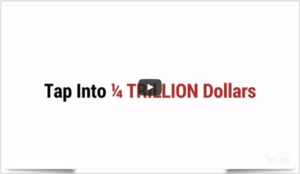 How to Go Bank Direct for Non-Performing Loans & REO
Take this free crash course for an intro to calling on lenders for note and REO deals. You'll learn a proven 4-step process for sourcing deals plus some advanced techniques for identifying real sellers. Check it out