How to use this page
The internet is full of competing and sometimes contradicting information about mortgage note investing, that's why we have created this helpful page that will show you everything you need to know about note investing. We have in-depth guides on everything from how to flip notes, how to buy notes from banks, to how to buy notes with no money and how to turn non-performing notes back into performing.
Why invest in mortgage notes?
Real estate investing has always been one of the safest ways to generate wealth but ever since the last housing bubble, there has been a real need for alternative real estate investing strategies. The most common form of real estate investor is a landlord. While this might sound like a passive income stream, just one bad tenant can easily turn it into a full-time job.
Taking care of the 3 T's,(tenants, toilets and termites) is a major problem for all rental property owners but it isn't the only way to generate a consistent cashflow from your property.
Real passive income
Owning the mortgage note allows you to be the bank and collect on the monthly mortgage payments without being responsible for the 3Ts. This is a truly passive form of real estate investment as you are entitled to collect mortgage payments for the duration of the loan. We have students still collecting regular payments from notes that they bought 20yrs ago! And in those 20yrs, they didn't get a single phone call about a leaky roof, broken pipe or electrical problem.
Below market value real estate opportunities
Some note investors, buy mortgage notes just for the income while other's buy then in order to foreclose and sell or rent out those properties. The majority of the properties you will find that are securing the mortgage notes will be well below market value. So even if your note defaults you are still secured by the value of the underlying property.
How to Get Started
On this page, you will find links to our best note investing guides, podcasts, videos and reports, including:
How to invest in residential junior liens
Whether you need a note broker license
How to contact banks
How buy commercial notes
How to get investor funding and so much more…
Guides to Get You Started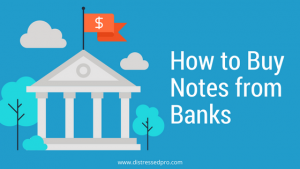 Buy notes from banks
This is your step-by-step "How-To" guide to buying notes from banks and specifically buying non-performing mortgage notes and real estate notes.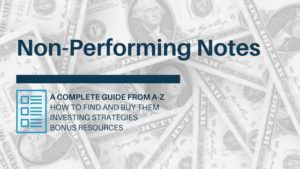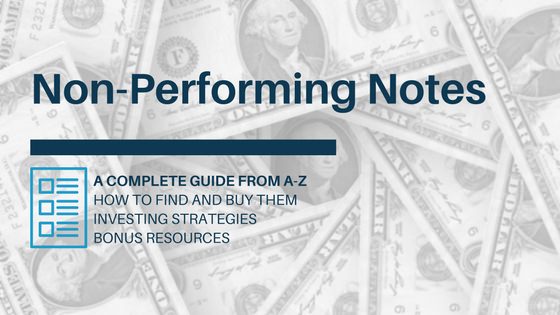 Non-performing loans
In this article I'm going to cover how to find non-performing notes, how to buy them and how to sell them.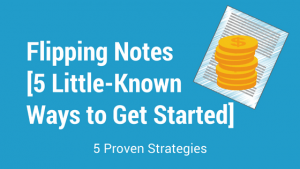 Flipping notes
There is also huge opportunity and profit to be made in flipping notes to other buyers.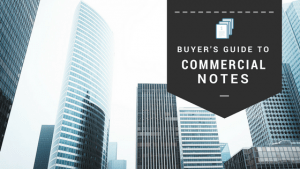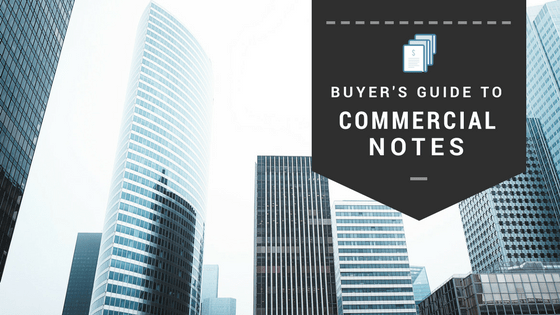 Commercial notes
In this article you will discover the advantages of investing in commercial mortgage notes.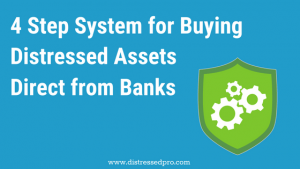 4 steps bank direct notes
If you want to buy the cheapest REO properties, going bank direct will get you the best prices.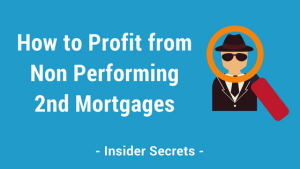 Residential Junior liens
Would you like to learn how the most successful mortgage investors are buying non-performing mortgages for Pennies on the Dollar?
Reports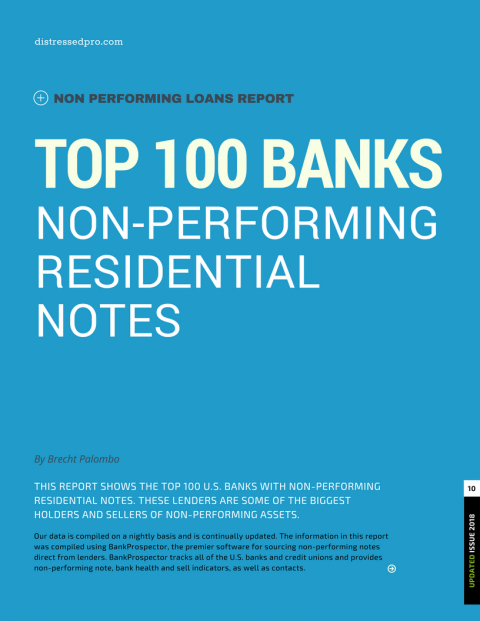 Non performing residential 1st

Use this list of the top 100 U.S. banks to start finding the most profitable and desirable lender direct non-performing off-market note deals.

Download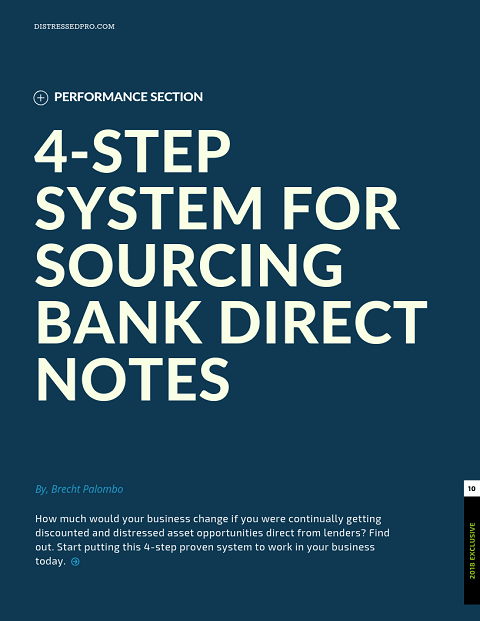 4 Step Note Sourcing System

Our 4 step system will show you how to create a steady stream of deals from your target banks, like many of our students have done.

Download
Podcasts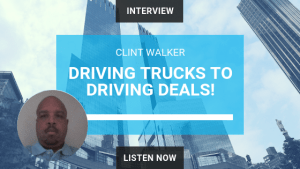 Clint Walker
Clint Walker will take you through the exact steps he used to get his first bank direct note deal during his breaks as a truck driver.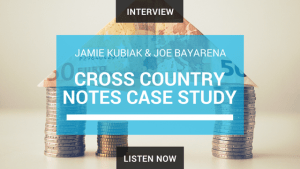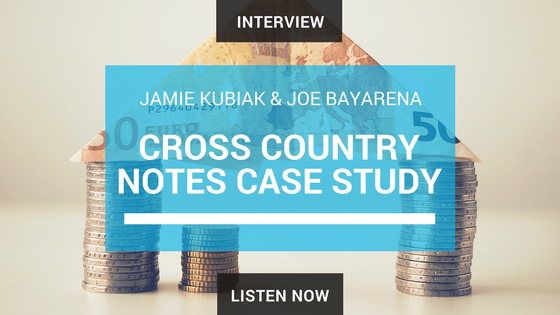 Cross Country Notes
Learn how two of our members followed the steps outlined in the DistressedPro program and acquired a tape containing 33 profitable assets.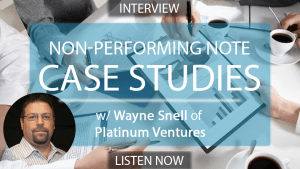 Wayne Snell
Wayne Snell has made a very successful business from creating good new notes out of the old non-performers.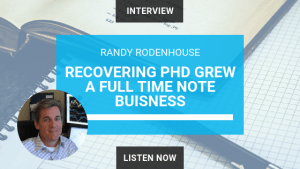 Recovering PHD
How a Recovering Phd Grew a Full Time Note and Real Estate Investment Business.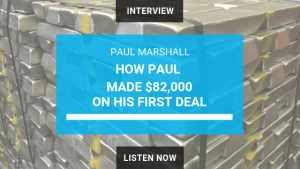 Paul 82K
Paul went from a cold start to $82,500 in the bank in with another $160,000 in the pipeline under contract in less than 1 year!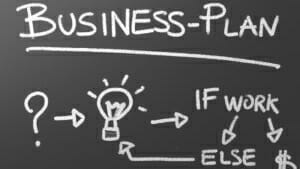 John Schwartz Business Plan Template
Download the actual business plan and have it in front of you while John walks us through exactly how he uses it raise investment funding for his note business.
Exclusive Training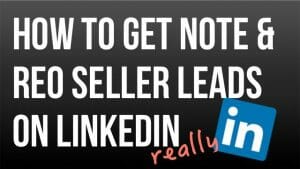 Generate More Note and REO Seller Leads On LinkedIn
Josh Turner has been crushing it with LinkedIn leads without doing a lot of the typical junk that you hear about.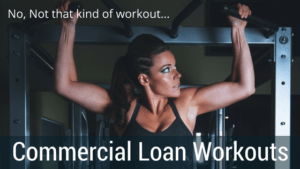 How to workout distressedpro commercial real estate loans
Copy our preemptive strategies for performing loans and workout strategies for distressed commercial and construction loans.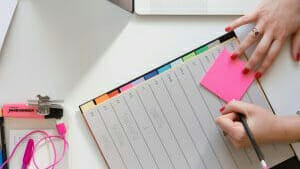 Contact banks
In this article you will see what a structured prospecting process looks like and how you can create a 1 year prospecting plan.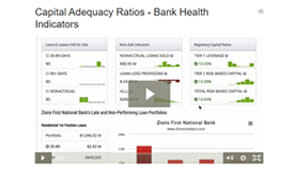 Capital Adequacy Ratios – Bank Health Indicators
Learn how to use capital adequacy ratios to help you find the right banks to target.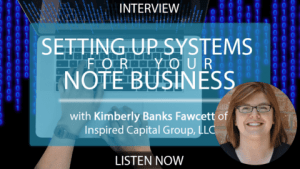 Note Investing Systems
Kimberly shares her experience with getting started in mortgage notes, best and worst-case scenarios, and the systems she uses to stay profitable.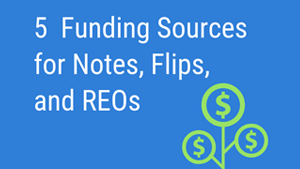 Investment Funding
In this article we will go over 5 alternative funding sources for note investors.
Video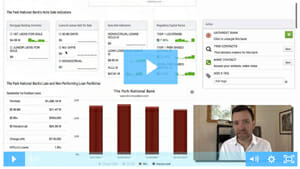 How to Find Non-Performing Residential Notes with BankProspector
Here's how to quickly find banks that are potential sellers of non-performing notes, specifically non-performing 1st position notes.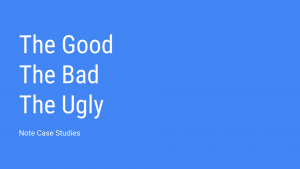 Winkler Case Studies
In this podcast episode, we reveal the truth about the good, bad, and ugly of investing in mortgage notes with 3 real life note case studies.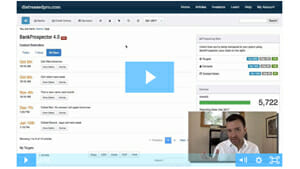 How to Find Non-Performing Seconds with BankProspector
Use BankProspector to quickly find banks that are good potential sellers of non-performing junior liens, AKA "seconds", or second position non-performing mortgages.
Frequently Asked Questions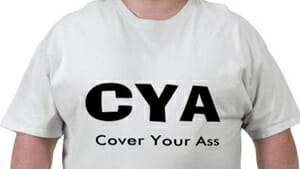 Note Broker License
We have created a spreadsheet of the current licensing requirement for each State which we will be updating on a regular basis.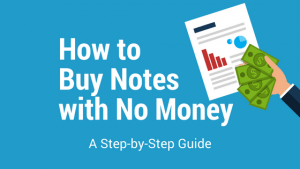 How to Buy Notes with No money
Finding the money to invest in mortgage notes isn't easy but in this article we will show you 5 ways to buy notes with no money.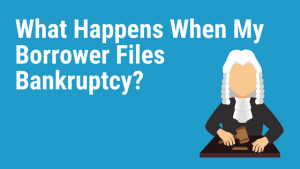 Borrower bankruptcy
We will explore the most common bankruptcy procedures and teach you how you can still make money even if your borrower files bankruptcy.