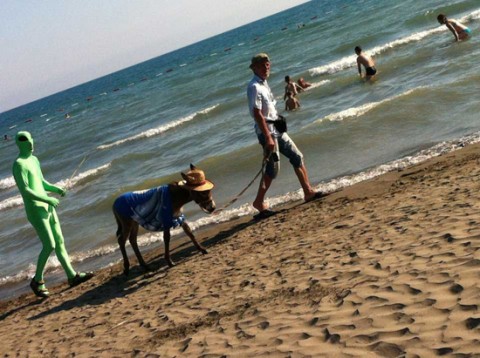 I recently received the following email and wanted to share this thread with you since I get similar inquiries all the time:
I am very interested in making a first-time investment in an NPL. For my first investment, I would ideally like to make this with an individual who is an expert with this type of investing (preferably as a partner). I have discretionary income, capital, and enthusiasm, but just no experience (just the right ingredients to get in trouble on my own!). Would either you or someone you would recommend (experienced, honest, and high integrity) have an interest in such an arrangement?
J.F.
This is an edited version of my reply:
In order for me to help you I need to know a little bit about what you're trying to do. Such as:
How much are you looking to invest?
Is your goal a quick turn or long term cash flow? (I assume the latter….)
What asset types are you comfortable with?
What areas are you comfortable with?
What are your goals ultimately for your investment(s) (e.g., time, targets)?
What do you own now?
Do you have the time or a plan to do the work, or are you looking just to provide capital?
Let me know.
Brecht
And J.F.'s reply:
My investment can be from $100K-$500K for my first investment in this type of vehicle. Much would depend on the opportunity.
Either quick term or long term cash flow is desirable. Indeed, the latter is probably more intriguing if the numbers work.
I'm interested in commercial real estate and multi-unit projects. I have experience with commercial real estate, but not multi-units.
In terms of location, I'd say the closer to Pennsylvania, the better. I am much less likely to consider opportunities far from where I could readily access. Rhode Island works as I have family there and get there frequently.
I also own some condos in Florida, so that is another consideration.
My goals are to have a passive investment that gets me experience with NPLs. Obviously, one that cash flows and is profitable.
I would be very comfortable with a situation where lease is modified so that tenant can "make it" and be a long term tenant that pays a good monthly rent.
I currently own a restaurant, two former restaurants, and three condos.
I want someone to assist with the first investment and I would eagerly help in the process! I want to learn the ropes, but need help and guidance to avoid major rookie mistakes.
If the investment works, then I would make time for other investments either alone or with the right partner.
Thanks for the prompt response and I hope we can make something work.
J.F.
To which I replied:
I think that in order to be successful with this you should narrow your goals.
If you're looking at long-term cash flow, you're probably not talking about NPLs. Certainly you're talking about notes, but not non-performing ones. There's truly nothing long-term or passive about them except under limited circumstances.
Most of my experience is in everything but residential—which isn't to say that I don't know anything about it, but I haven't worked it at all.
You really need to have a narrower target and criteria to make this work in my opinion, or, really, to make any investment work. Two of the most successful guys in this business who I work with are that way because they have a plan and they stick to it. They need their money to be making 20%. Period. (That's IRR.)
In addition, they are familiar and comfortable with a small set of asset types. If you know what you need for a return and you know your market and you know the asset types, then making a decision as to whether or not something "makes sense" or whether or not "the numbers work" is suddenly very, very easy.
Now, all they have to do is use their best judgment to only buy assets where, in their best estimation, their A or B plan will achieve that goal.
Most of the time that I see people lose money on a deal or, perhaps worse, fail to act on good deals, it is because they haven't defined what they're money is supposed to be doing for them and what level of involvement or output they're willing to invest to achieve it.
To clarify one point in your email, you talk about a lease or rent. As a note holder you are not collecting rent and you're not a lessor. You're a lender. So you don't own the property and you don't have all the rights that go along with that. Your options are to:
"Workout" the note, that is modify or otherwise get it performing (terms, rate, principal reduction whatever)
Flip the note (if you buy it right)
Get a deed-in-lieu and take possession
Foreclose and take possession
I want to emphasize that an NPN is not like buying a cash flow note and it's not like buying a property. It could become a purchase of the property, but it doesn't start out that way.
If you know what your numbers have to be, then making a decision on a purchase, an exit, and a contingency plan (if you made a mistake) are easy. If not, you're just feeling your way through and there's really no way to even measure success, only failure (i.e., lost money).
I hope you don't mind that I'm pounding this drum, but if you want to avoid rookie mistakes you must start with a very clear plan.
I hear a lot of people say the kinds of things you're saying to me and I totally get that you want to get started, but I want to encourage you to be reluctant to charge off without nailing this and really owning your plan.
Brecht
And finally:
Thanks for the excellent reply!! You are 100% correct, and I hope others can learn from your comments.
After reviewing your email, I did some more thinking and have narrowed my goals.
I am seeking cash flow, 20% return, with a secured note.
I do not want to have to close on some unit in another state and deal with headaches of getting that asset performing.
Therefore, I believe I am looking to purchase cash flow notes at a reduced rate (as I understand, you make much of your profit from an investment when you "purchase" the investment).
I am eager and willing to help source the deals and of course contribute the capitol, but it is now even clearer to me that I need to be paired with someone who has experience with this asset class.
Although I have read and studied, I "know what I truly do not know." It's like a patient who comes to me thinking they know all about their knee surgery because they read about it on the internet!
Any advice appreciated and many thanks again!
J.F.
My advice to J.F. and to anyone getting into this business is this:
I've worked with a lot of people on both sides of a deal over the years. There are two ways I've seen people be successful.
Dumb luck
Sticking to a well thought-out plan
Dumb luck is a heck of a lot easier to come by when everyone is making money and you can swing a dead rat and hit a deal. There was a time the condo conversion market was that way in the Northeast. Most of the guys I know who were doing that got wiped out.
Sticking to a well thought-out plan is something you can do forever. You're not going to stick to the same plan in every market, but you're not going to do anything in any market without a plan, a real plan with numbers, criteria, and (yes) goals, all of it.
I'm not working with buyers right now, though I have in the past and I may well again.
Today I'm only working with sellers.
If you have some feedback and you're a player in this space who's a real buyer or who works with note buyers, let us know in the comments below and drop a link to your site or your LinkedIn profile. No fakers please, we'll know.
Finally, you may be wondering what that photo with the freaks on the beach is all about and actually it has nothing to do with anything but I think we can agree the stock stuff gets pretty tired, doesn't it?