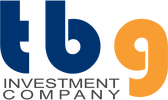 If you've been following along then you know that last week we had a webinar with PPR Note Company where they were going to give away a note.
I'm pleased to announce the winner is Timothy of the TBG Investment Company.
Investment criteria from the TBG website:
We are constantly looking to purchase only non-performing notes for single family homes, condos, apartment complexes, and mobile home parks. We would love to build a strong relationship with lending institutions in the acquisitions of notes and pools. Our main focus areas are in the major metroplexes such as: CA, FL, TX, AZ, NV, SC, NC, TN, MI, KS, OK, CO, OR, WA, GA, OH, IN IL, MD, VA.
Congratulations Timothy! Let us know the results.