Contact Reminders
Contact Reminders are accessible from your personalized Dashboard. This is where you can access your saved notes to yourself to follow up with certain leads and targets. Your reminder section is probably blank like the image below, but we'll fill that up soon enough.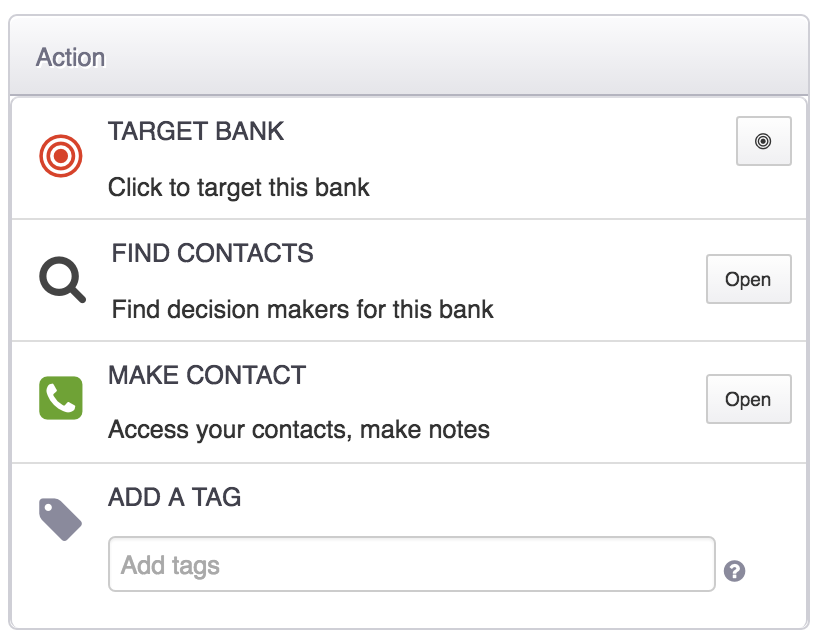 ​In the middle section of the layover window, we display your most recent contact history with this bank– anything you've saved to the notes box on the right over time.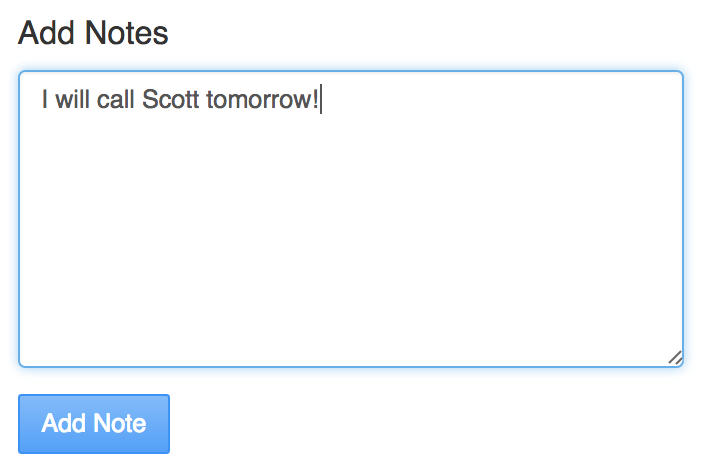 When you add notes to a contact, we notice when you say things like "on tuesday" or "next month" and give you the option to automatically add a reminder on your BankProspector Dashboard. Check out the example below:
You will also find some of this information on your personal Dashboard.