Contact History
While you navigate reports, you may have noticed the little Action menu floating along the right side of the screen.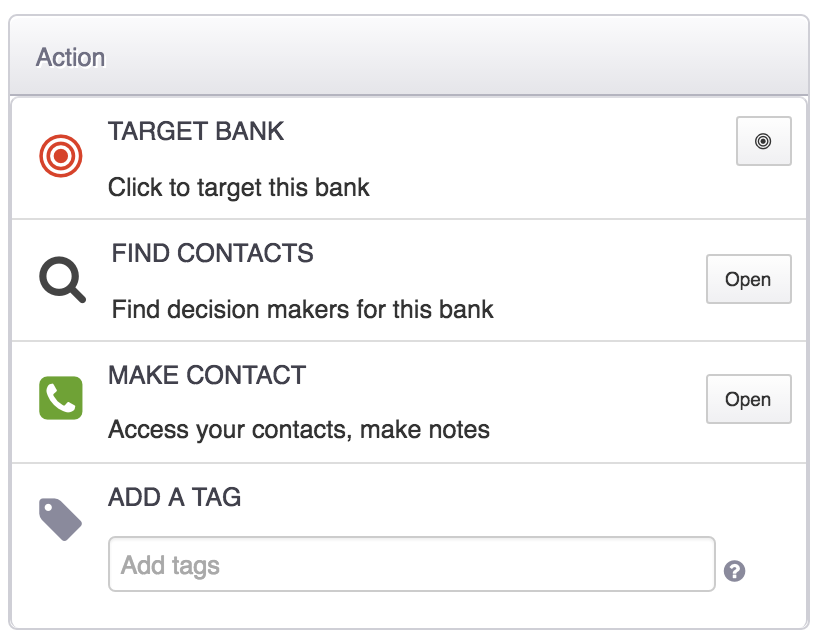 These are actions you can take relating to this bank.​.. Let's check out the Making Contact option. This menu is to be used once you actually start sending emails and making phone calls.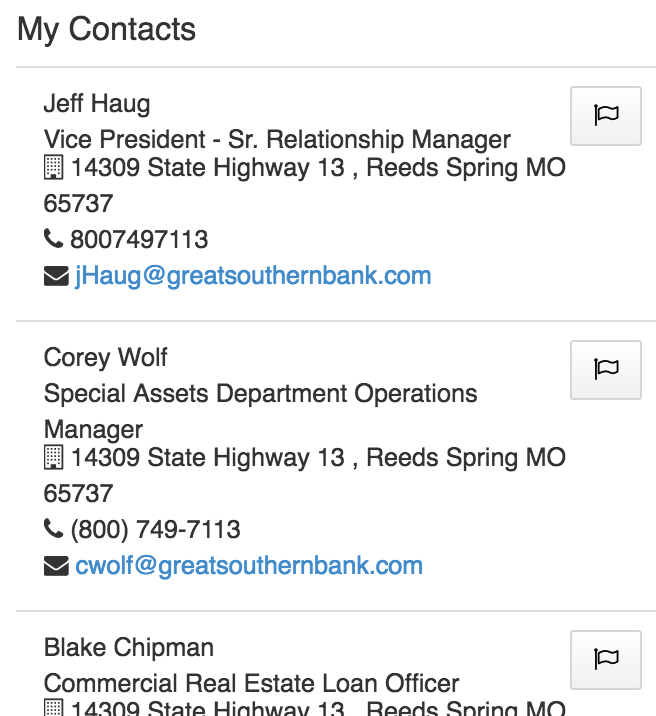 Any contacts you've saved for this organization will be listed on the left, under My Contacts. Notice the little flag icon to the right of each contact– if you learn that we have an old or bad contact in our database (maybe your email bounced, or someone told you this person is no longer with the company) please click the flag to tell us we need to remove the old contact from our database and attempt to replace it with a similar contact.
​In the middle, we display your most recent contact history with this bank– anything you've saved to the notes box on the right over time.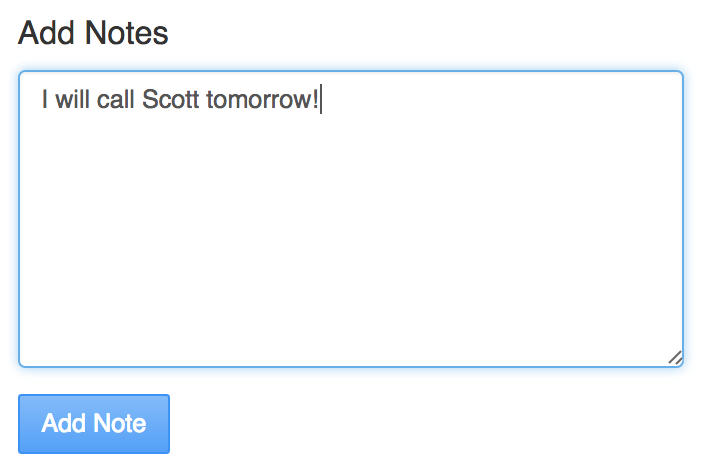 One awesome feature of the notes and contact history is the real language scheduling. When you add notes to a contact, we notice when you say things like "on tuesday" or "next month" and give you the option to automatically add a reminder on your BankProspector Dashboard. Check out the example below:
You will also find some of this information on your personal Dashboard.