I get a LOT of questions about real estate, notes, and business… and life… emailed to me. Here's one that I get frequently in various forms.
Hi Brecht, my name is [REDACTED], short and sweet I have a full-time job with the local [REDACTED] company here in [REDACTED] and while working the last 14 years I've been in the landlord business as well. Now I've come to a point where as I truly desire to be full-time in my own business of buying selling wholesaling and landlording. I have about 40k to start and a poor credit rating due to rough divorce. All b.s. aside will your course be able to truly help me get to the pace that I desire.
I'm going to call the author of this question Nancy for the purposes of this post.
Let's start at the beginning.
The desire, nay, the burning, unrelenting, throbbing need to run your own show, to start your own business and to be in control of your life is a topic that I'm particularly interested in and it happens to be the #1 thing that you need in order to actually make the change a reality.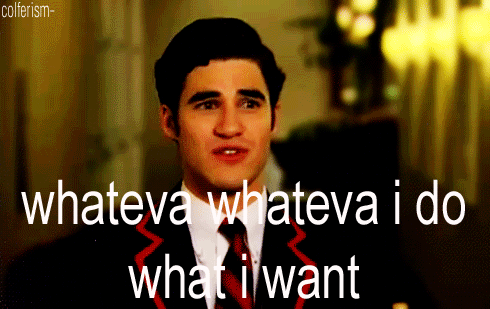 I've talked about the importance of having a big WHY when you're looking to do your own thing because you'll need it to get you through the tough times (because there will be some).
In the same vein you have to need to do your own thing with every fiber of your being.
Some of us are just built like this from the get-go, we emerge from the womb ready and we simply function better when we're working for ourselves. We don't mind the risk, in fact we live for the risk.
We love the hunt and the art of the deal and we can't imagine doing anything BUT pursuing our dreams. Hustling. I love hustlers.
Nancy, it sounds like maybe the idea of plodding along for 20, or 30, or 40 years in a cubicle whiling away your precious fleeting time on this planet bathed in fluorescent lights hunched over someone else's machine all so that every two weeks someone can hand you a slip of paper and declare your value to society… well it sounds like that might not be your thing… and that's why you wrote.
So, good for you Nancy, it starts with a desire.
I have about 40k to start and a poor credit rating due to rough divorce.
Having enough money and credit to make some plays is important. Without truly substantial funds you cannot invest. You can flip, you can wholesale, you can speculate, you can hustle but you cannot invest and get a return that's going to get you anywhere.
Let's do the math. Let's say that you took your whole $40K and invested it in a property leveraged at 75%. If you got your due diligence and closing costs from somewhere else and put your whole $40k to work in a rental property (you mentioned "landlording") then you're talking about an acquisition price of $160,000.
Bad credit aside, if you were able to get the financing on an investment property, lets say on a 2 family in South Florida let's do the math:
potential rental income of about $1,450/mo – $17,400/yr
– $950/mo in PITI $11,400/yr
– 12% vacancy in the area so take that off your PRI  $2088/yr
– Maintenance $1,600/yr
I think you get the picture.
By the time this example is through you'll be lucky to buy lunch.
The challenge with this approach is TIME. You've already been working at one job for 14 years at least so I'm guessing your close to… 40?
Even if the property appreciated every year without missing a beat and you never had vacancies you're talking about a really looooong time before you're going to be able to grow that $40k into an amount that you can live off of.
So let's forget about "landlording" and talk about building a business.
(Now if you're thinking about getting started in the note business, $40k may well be enough but you're still going to work)
When you have a business you have a way to make income. You have a way to turn up your efforts on one end and then you see cash come out the other end –  but let's not call this investing because its not really the same thing.
The fastest, easiest way to start a business in real estate or notes where you can make money right away is brokering or wholesaling.
It's not rocket science. It's a 3 step process.
You have to:
Find people with money
Source the deals they want to buy
Make a deal with the seller and buyer that leaves room for you to profit
That is all. There's no magic.
You can go hog-wild and do it in reverse:
Source deals you think people with money will buy
Find some people with money and show them what you found
Make a deal with the seller and buyer that leaves room for you to profit
Brilliant!
You know what the big hang up is for most people, Nancy, and why most people never succeed at anything except surviving to average life expectancy?
Its the work. They don't want to do the work.
They don't want to look or feel silly when they make a mistake
They're afraid people won't take them seriously so they don't pick up the phone
They won't learn the things they need to because they're watching sports or Jerry Springer
They won't setup a website to collect investor leads because they don't know the difference between spending money and investing in a business
They want a push button system where they put in a dollar and out comes $10
We all want a system where you put in a dollar and you get back $10. But those systems aren't cheap. You build them with cash and experience, nobody who has one is selling it to you.
Most people say they want to do the work, they say they want the results but really what they want to do is just talk about it. Read about it. Maybe buy some courses on it. But they won't ever really pull the trigger and start taking action.
When they do invest in tools or training they have trouble seeing the value because they see no results and yet they see no results because they take no action.
No course, no training can help you unless you implement, fail, iterate and implement again until you get it right.
At my last brokerage we hired a Sandler Sales Trainer for (I think it was) $500/hr.
They're the best. Their model is superb.
We had our guy for an hour and a half once a week for weeeeks. We worked on scripts and objections and qualifying. It costs thousands.
If I don't pick up the phone, what's that training worth?
If I make 3 calls and get 'nos' and stop calling is it because the training sucks?
No. That'd be because I suck.
What if you actually followed the 3 step plan?
What if you found some investors with money and found out what they wanted. Then you sent some emails and made some calls to some banks and credit unions with REO and performing loans and then you negotiated deals that worked for both parties.
I've literally put all of the pieces in front of you.
Will you pick them up?
I don't know, Nancy, you tell me.
Only you can turn your desire into action and your consistent action into success.
Over the last 5 weeks I've had the first round of folks go through the Academy the feedback from the people who are actually in the business – people who are actually doing the work and who treat it like a business – has been phenomenal.
We've built custom scripts, built our target lists, learned how to qualify, we went over it all.
The Academy is literally a brain dump of all my years in the business paired with the best of what I've distilled from interviewing the absolute top people in the distressed assets business including ex-FDIC regulators and people who sell billions (2) of dollars in notes or thousands of REOs.
It is exactly how you source off-market deals and it is focused on only this piece of the business.
Still, I have about 4-5% of people who want their money back and aren't satisfied.
Why? Well truthfully I don't care.
I didn't build it for them. I built it for you, for people who are actually in business, for people who are actually going to do the work because you're the type of people who will realize the value through implementation.
Will you do the work?
That's the real question Nancy.
You need to do some work to make some deals so that you can make some money so that you can put that money to work by then investing in assets that pay you without you working.
So the last question you had was:
All b.s. aside will your course be able to truly help me get to the place that I desire.
And the answer is "I don't know".
I don't know because I don't know if you're the type of person who is going to do the work.
Will a product for a few hundred dollars "help you get to the place that you desire"?
Maybe. There are books I paid $19 for that changed the direction of my life. But if you're out there looking for the panacea, the cure-all for your financial and employment woes then I'm here to tell you that there isn't one.
It is you who will determine whether or not your successful. Its you who has to do the work. Training and courses and tools are investments you make in yourself and your business. They are pieces of the puzzle. You have to put them together.
There are a lot of people in this world who want to be successful… who want to be their own boss.
There are lot fewer people who actually do it and the difference is in whether or not you're willing to take some risks and do the work.
Here are pages of people who do the work.
How's that for "All B.S. aside"?